10-year-old girl did over 2,000 sit-ups and broke the US record
She beat the previous 2013 record by nine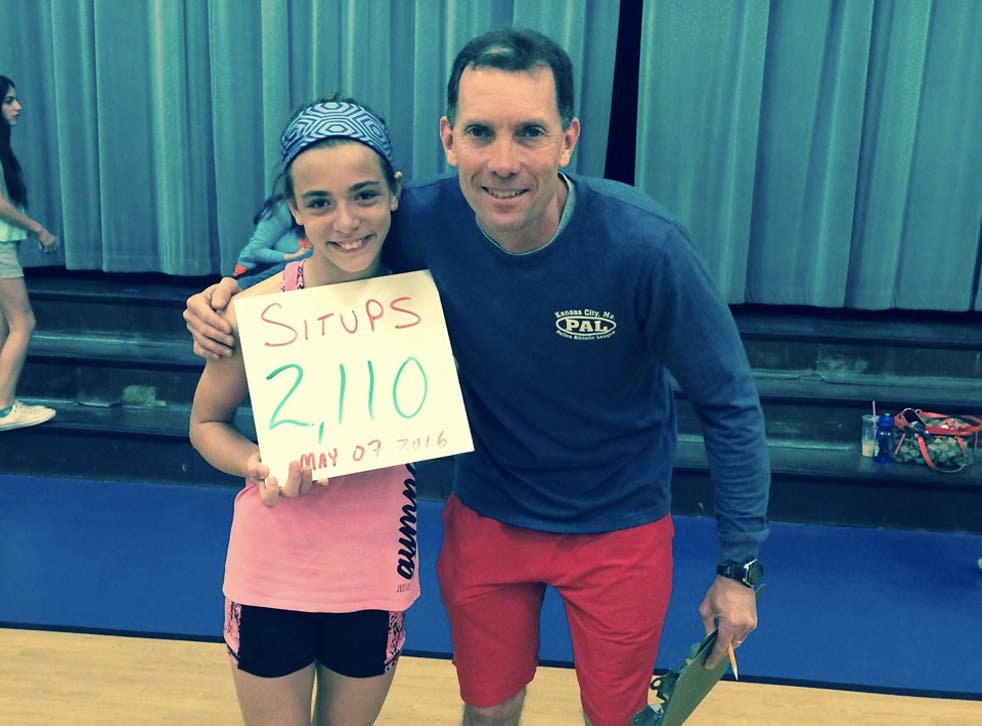 The average American 10-year-old can do roughly 50 sit-ups in one go, but one Kansas City elementary student shattered that record 40-fold.
Young Kyleigh Bass, a 5th grader at Foxhill Elementary, managed to execute 2,110 sit-ups - nine more than the previous national record. The stunt was part of Project Fit America, a national nonprofit organisation that provides fitness education to US schools.
"Kyleigh has taken Sit Ups to this unbelievably high point with her [physical education] teacher's training and her mother's support and inspiration," PFA wrote on their Facebook page.
Kyleigh told Fox 4 KC that she found inspiration from her mother, Michelle Leer-Bass, who ran her first half marathon.
"Since she just ran her first half, she was hurting at mile 10 but she pushed through it and she finished. So that inspired me," said Kyleigh, who reportedly hit a wall and nearly threw up a part of the way through the challenge.
Get your kids to eat healthy with a few clicks

Show all 2
Coach Bill Lentz was certainly impressed by his pupil's hard work.
"I like to think I am an active person, but I'm inspired. She's my hero and hopefully I can work out half as hard as she does," he said.
Kyleigh set the record in a mere 90 minutes - they key to her success being mental toughness.
"It's a mind thing. If you think about it, you can do it and you'll make it."
Join our new commenting forum
Join thought-provoking conversations, follow other Independent readers and see their replies