US military staff responsible for Afghan hospital bombing disciplined
The Pentagon said the hospital was on a 'no-strike list' but gunship crew had no access to that list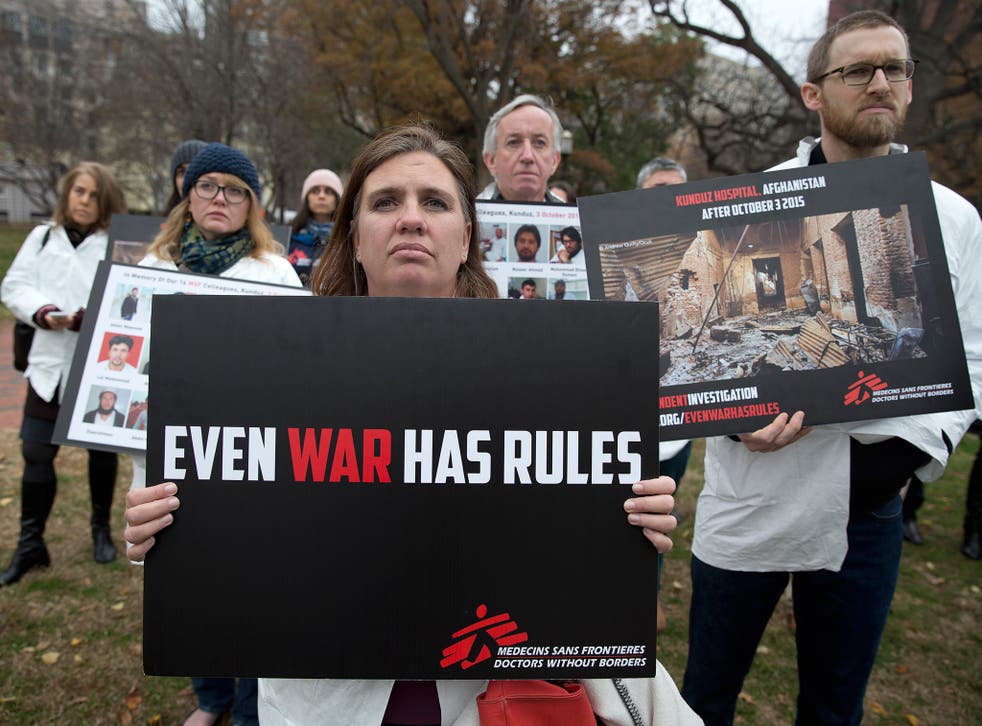 The Pentagon has confirmed that 16 US military staff who bombed a hospital in Afghanistan last year have been disciplined.
The attack on the hospital in Kunduz last October left at least 42 people dead.
The Pentagon confirmed on Friday that the attack, authorized by General John Campbell, the US Commander in Afghanistan, was the result of human error and was not a war crime because it was "unintentional".
16 staff have either been suspended or received lesser sentences. No one faces criminal charges.
It also said the Doctors Without Borders hospital, known by its French acronym MSF, was properly entered on a "no-strike" list yet the gunship crew did not have access to that list.
Army General Joseph Votel, commander at US Central Command, told reporters on Friday that there is a "constant effort" underway to review their processes and the aircraft that was used during the attack.
"This was not a systemic problem, this was a failure at that point," he said, regarding a faulty radio antennae system on the plane that would have told the crew of no-strike areas.
Nato-backed Afghan forces were fighting with insurgents for control of the northern provincial capital one month after the Taliban seized the city.
The strike was authorized under the rules of "self-defence".
Mr Votel insisted that when the air crew were notified they were firing at a hospital, they withdrew fire.
"There is a lot on the ground, it's a fast moving situation. We have young leaders trying to make the right decision in a heated combat and sometimes it comes up wrong," he said.
After the bombs started to fall, panicked hospital staff called and send text messages asking the US forces to stop. The plane crew took 17 minutes to react.
MSF also said it repeatedly gave its coordinates of its trauma center in Kunduz to the US military as late as 29 September to avoid being bombed.
This did not prevent the accident from happening just four days later.
Join our new commenting forum
Join thought-provoking conversations, follow other Independent readers and see their replies