How one 16 year old girl took down Milo Yiannopoulos
Yiannopoulos has since resigned from his position at Breitbart, and lost a lucrative book deal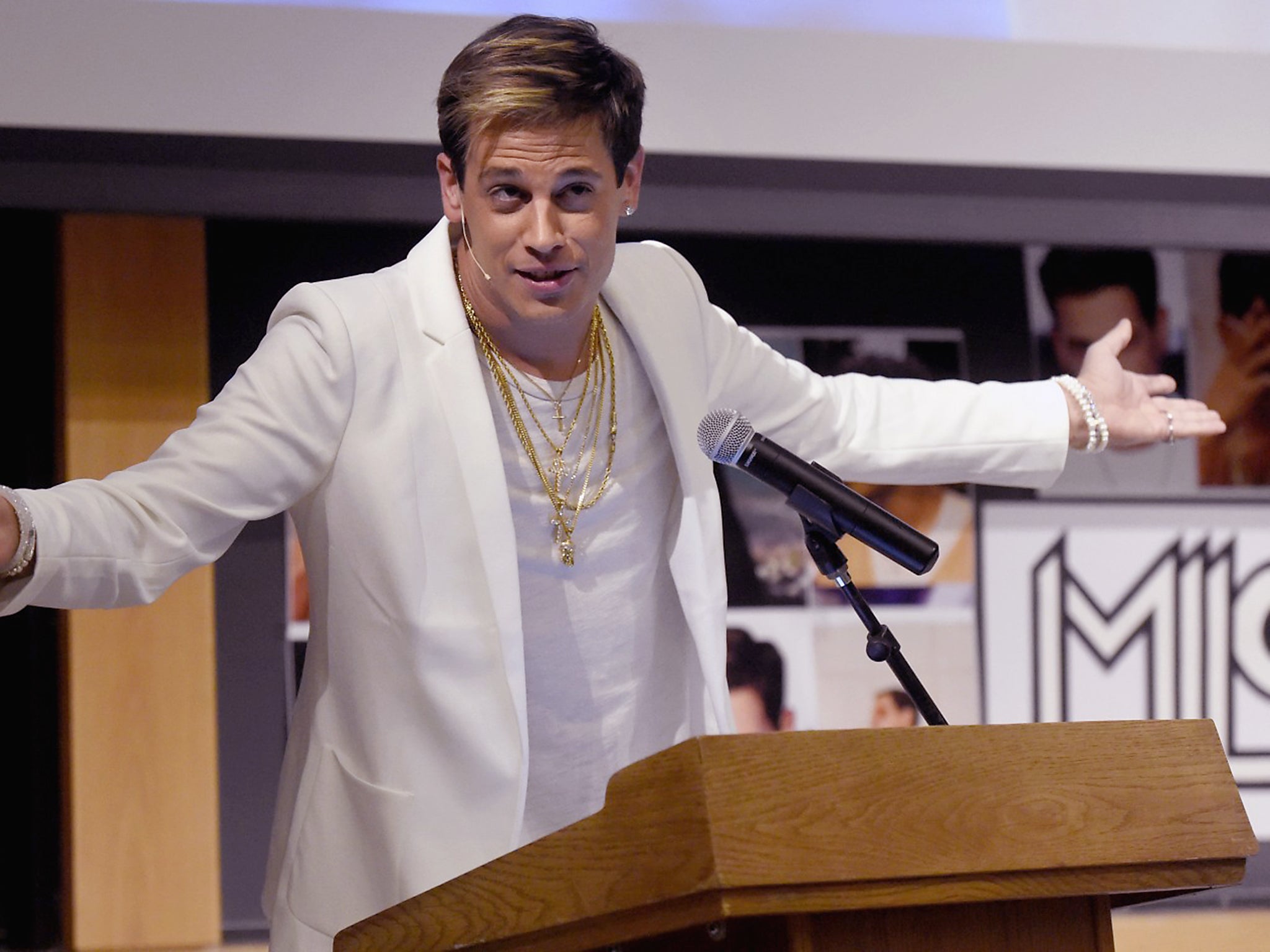 A 16 year old Canadian girl is the person responsible for finding the explosive video in which Milo Yiannopolous seemingly condones paedophilia, it has emerged.
The girl, known only as "Julia", told Vox that she had felt compelled to combat Milo's aggressive brand of "millennial conservatism" after hearing that he had been confirmed to speak at this week's Conservative Political Action Conference (CPAC).
The former senior Breitbart editor has previously described Islam as a cancer, and claimed transgender people were mentally ill.
A conservative herself, Julia said Milo exemplified how the right is being led astray.
"It's diverged from this traditional conservatism so much. You've seen it essentially become full of awfulness and all about attacking the left and not about actual principles.
"It has nothing to do with conservative ideology so much as it has with opposing the leftists, SJWs, and so on and so forth."
Milo Yiannopoulos' worst quotes before his book deal and conference appearance were cancelled
Julia recalled listening to a little known right wing podcast, Drunken Peasants, in which Mr Yiannopoulos had made comments about relationships between "younger boys and older men".
At one point he refers to the possibility of relationships between 13-year-olds and 25 or 28-years-olds, claiming "these things do happen, perfectly consensually".
The 16-year-old then sent the video to the conservative blog Reagan Battalion, who posted the video on Monday.
After the footage emerged, Mr Yiannopoulos resigned from his position at Breitbart, and lost a lucrative book deal with Simon & Schuster.
He was also dropped from speaking at CPAC, which hosted President Trump and Vice-President Mike Pence earlier this week.
Julia said she hoped her actions would show Conservatives the dangers of embracing the alt-right.
"Hopefully they'll realize that you can't keep being this reactionary movement — if you can even call it that. You can't just keep looking for enemies to attack and pointing the finger. Eventually, you have to stand up for something."
Join our commenting forum
Join thought-provoking conversations, follow other Independent readers and see their replies