More than 200,000 children married in US over the last 15 years
Girls as young as 10 were among the minors who wedded under legal loopholes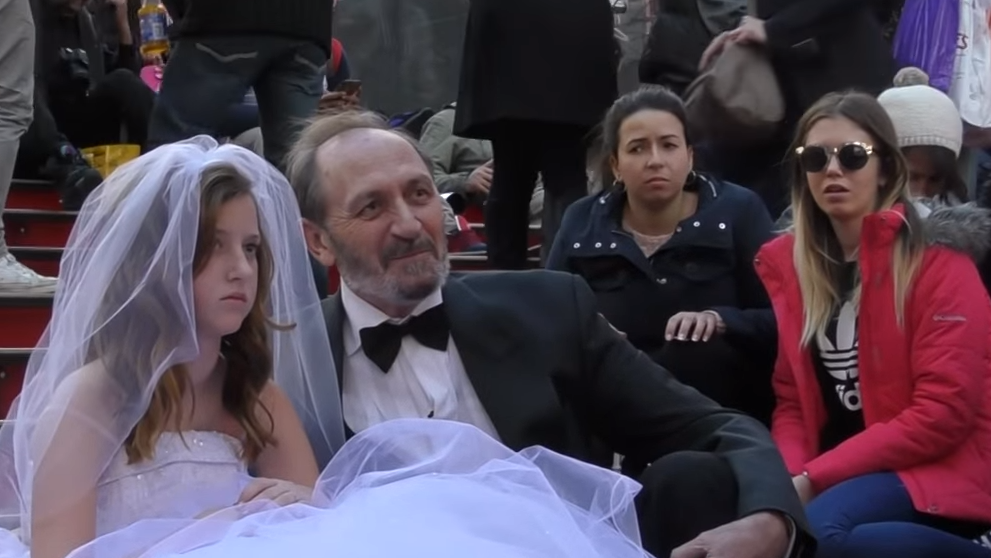 More than 200,000 children were married in the US over the past 15 years, new figures have revealed.
Three 10-year-old girls and an 11-year-old boy were among the youngest to wed, under legal loopholes which allow minors to marry in certain circumstances.
The minimum age for marriage across most of the US is 18, but every state has exemptions – such as parental consent or pregnancy – which allow younger children to tie the knot.
In May, the high-profile Republican governor for New Jersey declined to sign into law a measure that would have made his state the first to ban child marriage without exception. Chris Christie claimed it would conflict with religious customs.
At least 207,468 minors married in the US between 2000 and 2015, according to data compiled by Unchained At Last, a group campaigning to abolish child marriage, and investigative documentary series Frontline.
The true figure is likely to be much higher because 10 states provided no or incomplete statistics.
Fraidy Reiss, the founder of Unchained at Last, said she was "literally shaking" when she first obtained data for New Jersey, where her group is based.
Nearly 3,500 children married in the state between 1995 and 2012.
"That number was so much higher than I had thought it would be," she told Frontline. "Then, the fact that the children were as young as 13 and the fact that it was mostly girls married to adult men."
Social experiment reveals people's reactions to seeing a child bride
Eight-seven per cent of the minors who married across the country between 2000 and 2015 were girls, with the majority either 16 or 17.
The youngest wedded were three 10-year-old girls in Tennessee who married men aged 24, 25 and 31 in 2001. The youngest groom was an 11-year-old who married a 27-year-old woman in the same state in 2006.
Children as young as 12 were granted marriage licences in Alaska, Louisiana and South Carolina, while 11 other states allowed 13-year-olds to wed.
More than 1,000 children aged 14 or under were granted marriage licences.
Most states set the age of sexual consent between 16 and 18 and a person can be charged with statutory rape for having sex with a minor. Yet many children were granted marriage licences, approved by judges, before they could legally consent to sex.
Only 14 per cent of the children who wedded were married to other minors. Most married a partner aged 18 to 29, with 60 per cent aged between 18 or 20.
But in rare cases children were permitted to wed someone decades older.
A 14-year-old girl married a 74-year-old man in Alabama, while a 17-year-old wed a 65-year-old groom in Idaho.
Child brides usually come from poor backgrounds, said Jeanne Smoot, an attorney with the Tahirih Justice Centre.
she added: "Almost all the evidence indicates that girls in cities don't get married young, that girls from middle class or wealthy families, don't get married young. This is a rural phenomenon and it is a phenomenon of poverty."
The bill vetoed by Mr Christie in May had already been approved by both houses of the legislature and would have made New Jersey the first state to outlaw child marriage.
He said it should have an exception so a judge can approve marriages for 16- and 17-year-olds, and the measure could still become law if the legislators resubmit the bill with his recommended changes.
Last month New York banned children aged under 17 from marrying. Previously minors as young as 14 were allowed to wed under state law providing they obtained parental and court permission.
Join our commenting forum
Join thought-provoking conversations, follow other Independent readers and see their replies