6.4 magnitude earthquake hits Argentina
It is the second quake in eight days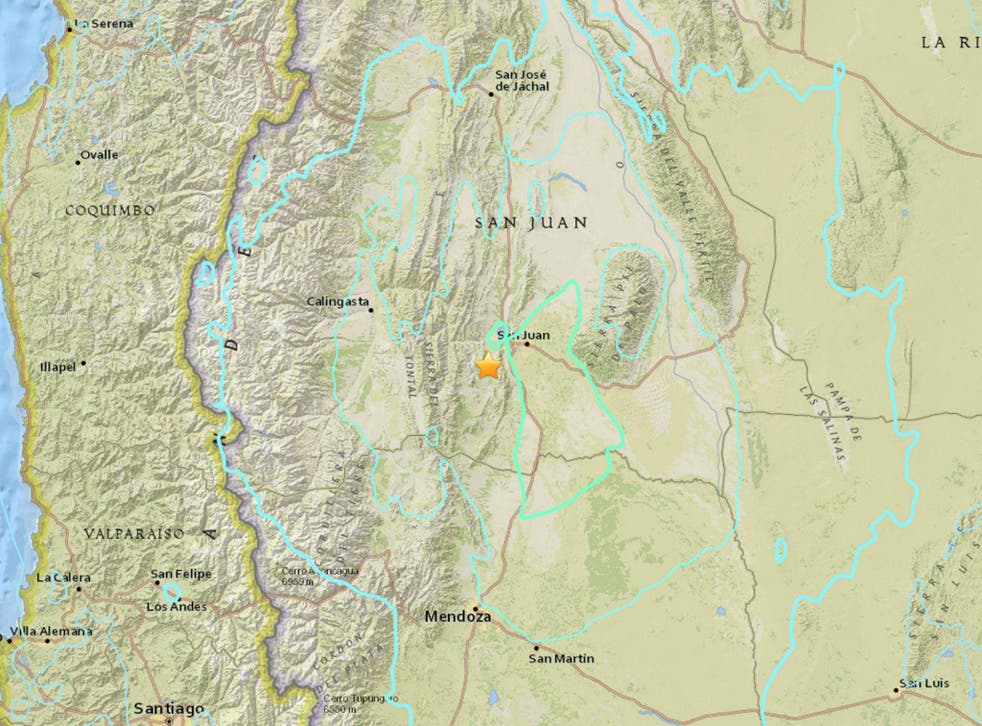 A 6.4 magnitude earthquake has struck Argentina, according to the US Geological Survey.
It is the second quake to hit the region in eight days.
The centre of the quake hit 25 kilometers southwest of San Juan, the north western region of the country and close to Chile.
The quake was originally reported by the USGS as a magnitude 6.7 but was later downgraded.
The USGS said there was a low likelihood of damage or casualties.
It was measured as fairly deep below ground, striking more than 115 kilometers below the Earth's surface, which lessens the effects.
On 13 November a 6.2 magnitude quake hit northwestern Argentina around 8am local time, at a depth of about 99 kilometers, and no serious injuries were reported.
Register for free to continue reading
Registration is a free and easy way to support our truly independent journalism
By registering, you will also enjoy limited access to Premium articles, exclusive newsletters, commenting, and virtual events with our leading journalists
Already have an account? sign in
Register for free to continue reading
Registration is a free and easy way to support our truly independent journalism
By registering, you will also enjoy limited access to Premium articles, exclusive newsletters, commenting, and virtual events with our leading journalists
Already have an account? sign in
Join our new commenting forum
Join thought-provoking conversations, follow other Independent readers and see their replies