Ahmad Khan Rahami: Federal charges filed against New York and New Jersey bomb suspect
Rahami faces four charges related to the alleged bombings, including use of weapons of mass destruction – court documents also reveal he allegedly purchased bomb components on eBay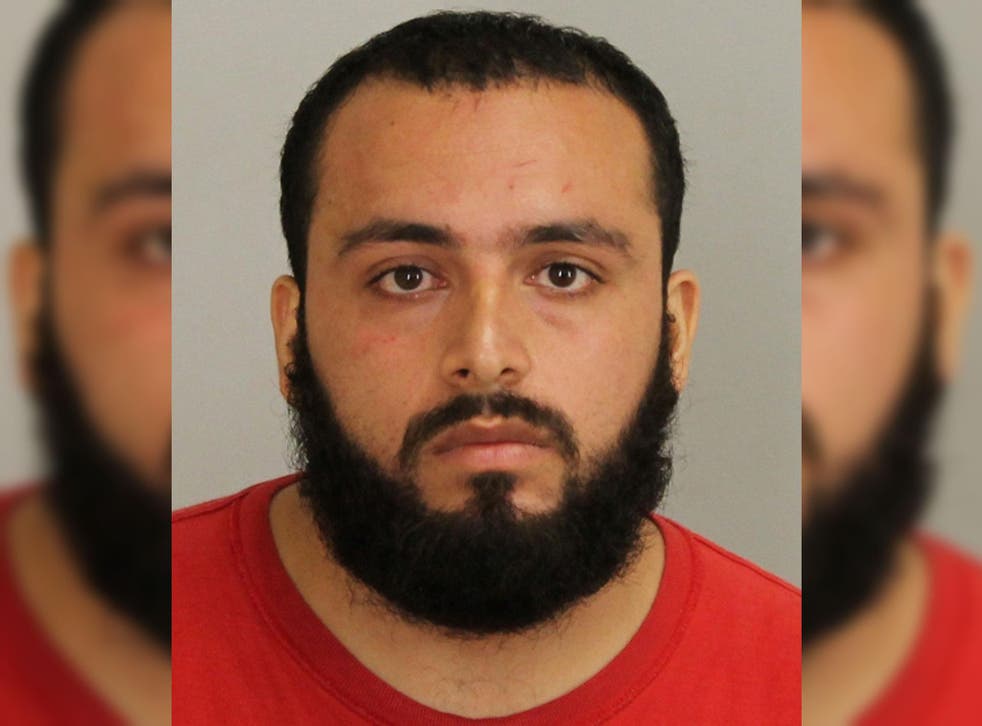 Federal authorities have filed charges against the man suspected in the series of executed and attempted bombings in New York and New Jersey.
Ahmad Khan Rahami, 28, faces four charges, including use of weapons of mass destruction, bombing a place of public use, destruction of property by means of fire or explosive, and use of a destructive device during and in furtherance of a crime of violence.
The charges were filed late Tuesday in a federal court in Manhattan.
Rahami was apprehended Monday afternoon following a shootout with police in Linden, New Jersey, two days after a bomb went off and injured 29 people in New York's Chelsea neighbourhood.
Court documents lay out a timeline of incidents, which begins at 9.35 am before a 5K run in Seaside Park, New Jersey, 11 hours before the "23rd Street Bomb" detonated in Manhattan, and expanding to the bomb found at an Elizabeth train station.
The complaint also goes over evidence that led investigators to Rahami, including fingerprints found on an undetonated pressure cook a few blocks north of the Chelsea explosion ("27th Street Bomb"). Investigators say Rahami used the online auction site eBay to purchase many of the bomb components, including chemicals found in improvised explosives – like citric acid – circuit boards, and triggering devices. Rahami allegedly made the orders with the username "ahmad rahami" between June and August of this year.
Rahami also faces attempted charges in connection to his shootout with police.
The federal charges come after Rahami's father, Mohammad Rahami, told the press about his 2014 suspicions about his son.
"Two years ago I go to the FBI because my son was doing really bad, O.K.?" Mr Rahami said. "But they check almost two months, they say, 'He's OK, he's clean, he's not a terrorist.' I say 'OK'."
"Now they say he is a terrorist," he added. "I say 'OK'."
The New York Times confirmed Mr Rahami's account with officials, who said the investigation ended when he withdrew his accusations.
Now investigators are looking into recent trips Rahami – a naturalised US citizen – took to Afghanistan and Pakistan between 2013 and 2014. He passed multiple screenings upon re-entrance to the US.
But a friend of his told the Boston Herald that he seemed different when he returned from his trips.
"At one point he left to go to Afghanistan, and two years ago he came back, popped up out of nowhere and he was real religious," Flee Jones said. "And it was shocking. I'm trying to understand what's going on. I've never seen him like this."
Register for free to continue reading
Registration is a free and easy way to support our truly independent journalism
By registering, you will also enjoy limited access to Premium articles, exclusive newsletters, commenting, and virtual events with our leading journalists
Already have an account? sign in