Ahmed Al-Jumaili death in Texas: Iraqi immigrant shot dead watching first snowfall was 'indescribably' happy to receive asylum in the US
Friends say the 36-year-old was known as 'ever-smiling Ahmed'
Adam Withnall
Tuesday 10 March 2015 13:25 Comments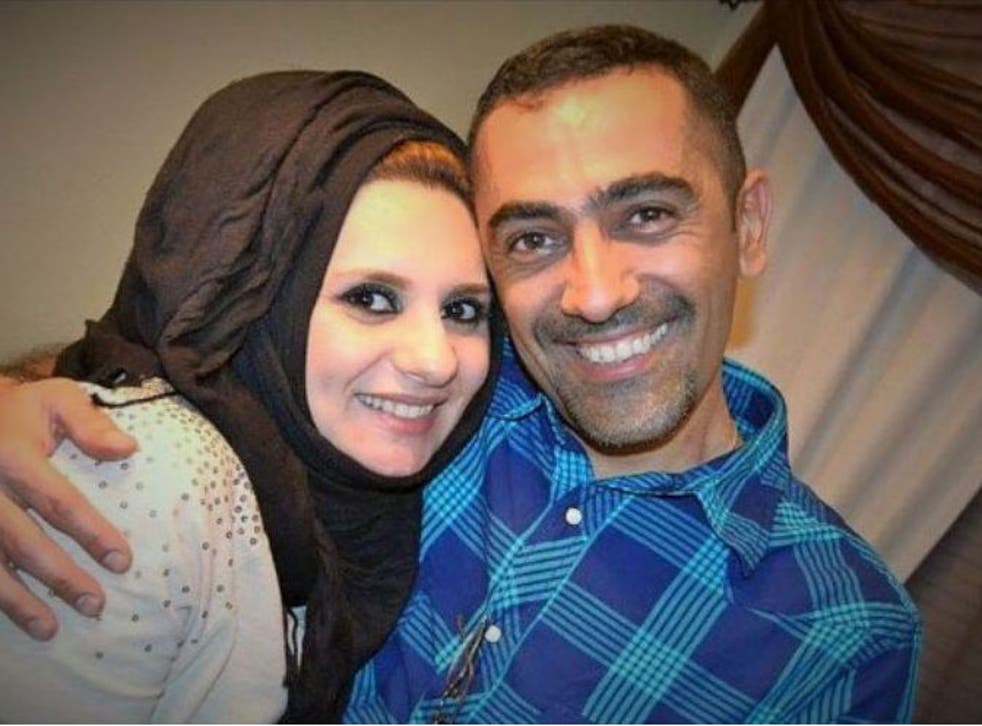 A newly-wed Iraqi immigrant who was shot dead in Texas as he watched his first snowfall was "indescribably" happy when his application to live in the US was accepted.
Ahmed Al-Jumaili landed in Houston from Baghdad on 6 February after 460 days of separation from his new wife Zahraa. Exactly one month later, as she photographed him outside their apartment experiencing snow for the first time, he was shot dead by an unknown assailant.
Writing in The Independent, Yasir Hameed said a mutual friend described Al-Jumaili as "ever-smiling Ahmed", whose dream came true when he was allowed to put behind him the three wars he survived in Iraq and escape to America.
"According to [our friend] Iyad, he always talked about America," Hameed wrote. "For him, living there was his dream. He repeatedly said to Iyad: 'I don't want to die alone in Iraq, I want to live with my wife in America, I don't want to die here.'"
As a fellow Muslim living in the West, Hameed said he "cannot describe just how much these incidents frighten me". He said: "Am I going to end up like Ahmed? Escaping the terrors of Isis in Iraq to be killed in the West?"
Dallas Police are yet to make any arrests in the case, which sparked an outcry on social media at the lack of media coverage under the hashtag #MuslimLivesMatter.
Over the weekend a video was released showing a group of unidentified suspects at Al-Jumaili's apartment complex on the night he died, while Crime Stoppers have put forward a $5,000 reward for information leading police to the perpetrator.
A Texas branch of the Council on American-Islamic Relations has offered an additional $7,000 reward fund, as well as setting up a donation page to help the victim's family.
Register for free to continue reading
Registration is a free and easy way to support our truly independent journalism
By registering, you will also enjoy limited access to Premium articles, exclusive newsletters, commenting, and virtual events with our leading journalists
Already have an account? sign in
Join our new commenting forum
Join thought-provoking conversations, follow other Independent readers and see their replies