Man suspected of planting airport bomb 'wanted to start a war on US soil'
Michael Christopher Estes tells FBI agents that he put nails in the device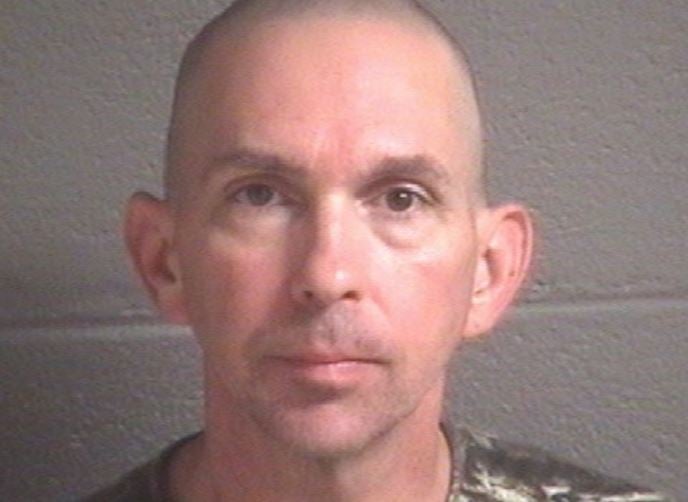 A man suspected of planting a bomb at an airport in North Carolina was preparing to "fight a war on US soil", the FBI has said.
Michael Christopher Estes was arrested after an unexploded device was found at Asheville Regional Airport on Friday morning.
The FBI's criminal complaint states that Mr Estes admitted planting the bomb, which tests revealed contained Ammonium Nitrate, an explosive often used in terrorist attacks.
Sterno, a form of jellied alcohol, was used as the fuel source,
Mr Estes used a rigged an alarm clock, set for 6am, to strike matches that would have set it alight, the complaint states.
The 46-year-old told investigators he bought materials from a Walmart supermarket and admitted putting nails in the device.
Airport security discovered the bomb after a sniffer dog approached the device and "signalled the presence of an explosive material".
Terrorism advice for young people: "Run, Hide Tell"
Video footage captured Mr Estes walking into the airport in the early hours of 6 October, wearing black clothing, a black baseball cap and carrying a bag.
He was later seen leaving the airport without the bag.
After an airport worker reported seeing a man walk out of a woods across the street and into the airport, authorities searching among the trees found a rucksack that has been bought using a membership number assigned to Mr Estes.
The 10 developed countries suffering the most deaths from terrorism
Show all 10
He was arrested the following day.
Mr Estes has been charged with attempted malicious use of explosive materials and unlawful possession of explosive materials in an airport.
He told investigators that "he did not actually set the alarm clock" that would have triggered the explosion. It is unclear why.
Join our commenting forum
Join thought-provoking conversations, follow other Independent readers and see their replies