Amateur film-makers beat Hollywood to make first Edward Snowden thriller movie
The five-minute drama had a budget of just $650 but has been watched a quarter of a million times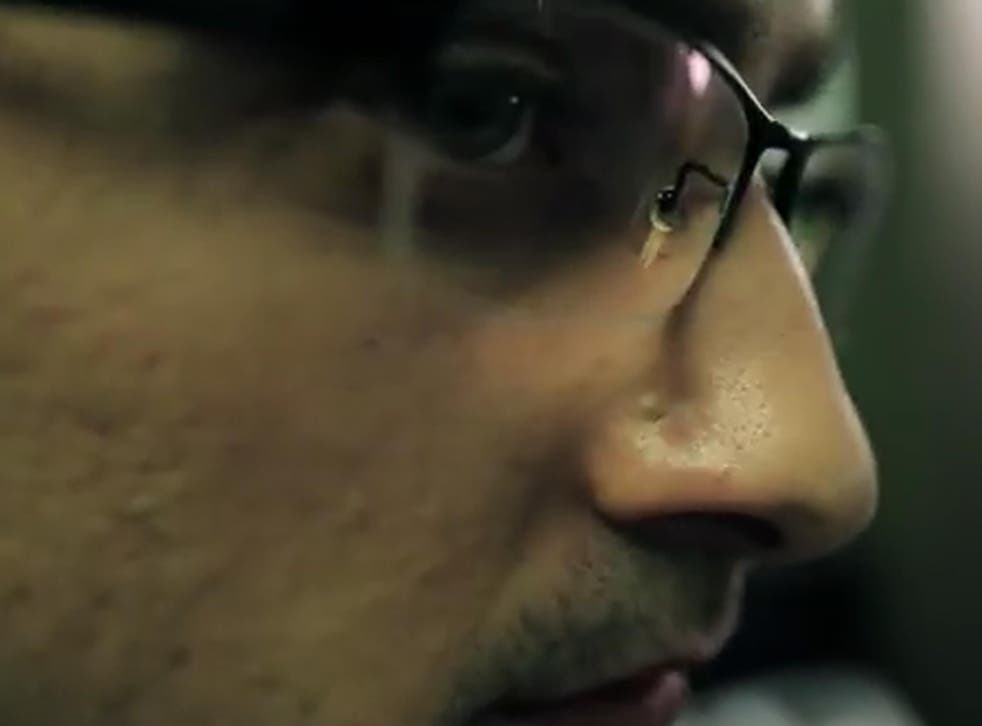 It is unlikely to trouble voters at this year's Academy Awards, but amateur film-makers in Hong Kong have created what many are billing as the world's first thriller movie about the Edward Snowden saga.
At just over five minutes long, it doesn't perfectly mirror the never-ending speculation surrounding the former NSA contractor's future.
But that is perhaps understandable on a budget of about $650 (£420), almost all of which was spent renting a room at the same hotel in Hong Kong where the US fugitive stayed.
The film documents Snowden's three-week stay in the Far East and includes a certain degree of creative licence while depicting imagined meetings at the Pentagon, and between Chinese and Hong Kong security services.
"Verax" gained a great deal of popularity when it was first released just a couple of days after Snowden left Hong Kong for Moscow, filled with loving passing shots of the city's scenery and plenty of dramatic music.
And while the inexperienced directors said the film is more about the city than it is the fugitive, a wider international audience hasn't been so forgiving of its less-than-professional quirks.
Verax has received almost 250,000 views on YouTube, but many have criticised the four directors for amateur work and bad casting.
The thriller, said to be inspired by the Bourne film series, stars Andrew Cromeek, an American school teacher in Hong Kong who has an uncanny resemblance to Snowden.
Cromeek said he was unfazed by the criticism. "I think the way it was shot was quite cool," he said. "We are all amateur actors. We all had one take. It was kind of like, shoot, go, OK, done. So it's fine. It's completely OK if people are like, `It's the worst acting in the world.' It's totally fine with me."
Jeff Floro said he and the other directors, Edwin Lee, Shawn Tse and Marcus Tsui, had only wanted to produce something that was relevant to Hong Kong at that time. Floro himself works in finance by day, and creates movies as a hobby.
Given the fact that little of Snowden was known at that time, the directors agreed to focus the film's attention on the relationships between different groups and agencies in Hong Kong.
"I think it was more about love of filmmaking," Floro said. "If we had wanted to cash it out, I think would have taken more time to put something longer together."
They have plans to take Verax to film festivals and have been open to the possibility of shooting a sequel.
Join our new commenting forum
Join thought-provoking conversations, follow other Independent readers and see their replies