Amazon bans 'hella gay' version of the Bible written by man who was mayor of Hell
Elijah Daniel's rewritten Bible portrays Rihanna as God and Donald Trump as Satan
Caroline Mortimer
Monday 18 September 2017 11:43 Comments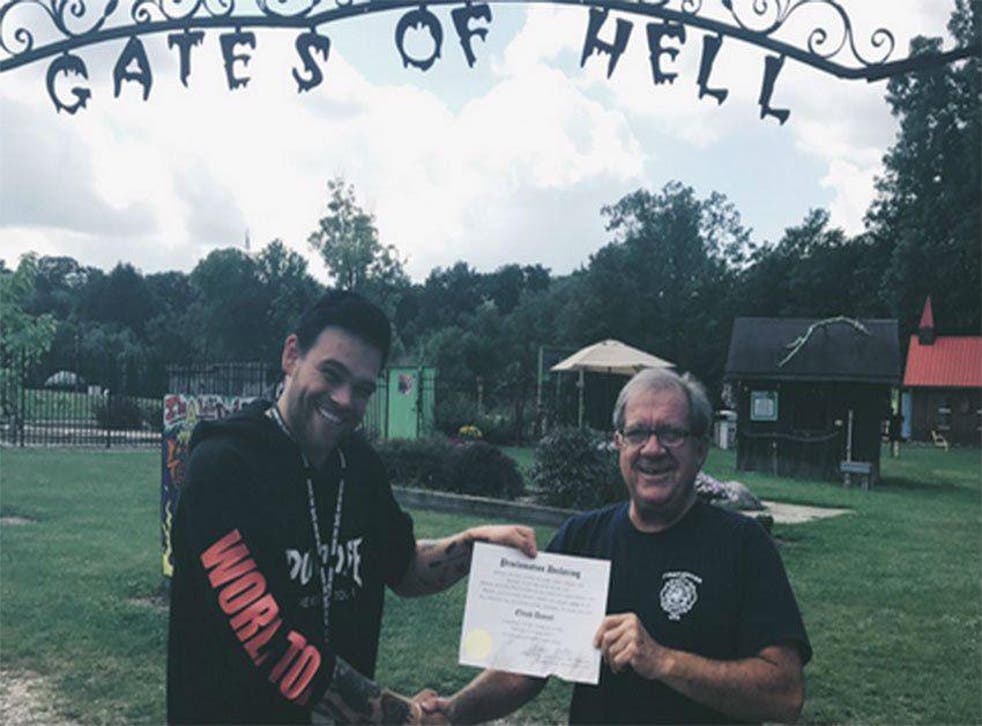 Amazon has been accused of "censorship" after it removed a "gay Bible" parody written by a controversial US vlogger.
Elijah Daniel rewrote the Christian text to insert references to gay sex and icons such as Rihanna and Taylor Swift.
The text refers to Rihanna creating the world at the beginning of Genesis, Jesus turning water into "mimosas" and refers to Donald Trump as Satan, Pride reported.
The book briefly became the number one new release in Christian ebooks and Bibles but within hours of being posted on the US version of Amazon it was removed for unknown reasons.
In response the 23-year-old, whose other work such as an gay erotica novel about Donald Trump remain on the site, announced he would be selling the book as a PDF on his website.
He remained defiant about his book, saying: "If me rewriting the Bible & p****** y'all off makes just one lil closeted kid realize it's not that serious then f*** ya b**** keep it comin [sic]".
Several of Mr Daniel's fans took to Twitter to praise him for writing his "hella gay" version of the book and criticising Amazon for censorship.
Mr Daniel is most famous for recently becoming the Mayor of Hell in Michigan for a day and banning heterosexual people from the town.
The township of just 73 people has branded itself as a tourist destination and wedding venue in recent years saying "More people tell you to go to our town than anywhere else on Earth".
One of its attractions is the offer to make people its mayor for a fee of $100 (£74).
World news in pictures

Show all 50
Mr Daniel told the Huffington Post at the time that it was designed as a publicity stunt, protesting against Mr Trump's Muslim ban.
Using the same language as the executive order, he said: "I am establishing new vetting measures to keep radical heterosexuals out of our town. We want to ensure that we are not admitting into our town the very heterosexual threats we are fighting against.
"The straights coming into our town procreating, having more straight children to take our rightfully gay jobs. We only want to admit those into our town who will support our town and love deeply our people."
The Independent has contacted Amazon for comment.
Register for free to continue reading
Registration is a free and easy way to support our truly independent journalism
By registering, you will also enjoy limited access to Premium articles, exclusive newsletters, commenting, and virtual events with our leading journalists
Already have an account? sign in
Register for free to continue reading
Registration is a free and easy way to support our truly independent journalism
By registering, you will also enjoy limited access to Premium articles, exclusive newsletters, commenting, and virtual events with our leading journalists
Already have an account? sign in
Join our new commenting forum
Join thought-provoking conversations, follow other Independent readers and see their replies