Amazon boss Jeff Bezos to support legal challenge to Trump travel ban
'To our employees in the US and around the world who may be directly affected by this order, I want you to know that the full extent of Amazon's resources are behind you'
Samuel Osborne
Monday 30 January 2017 22:56 Comments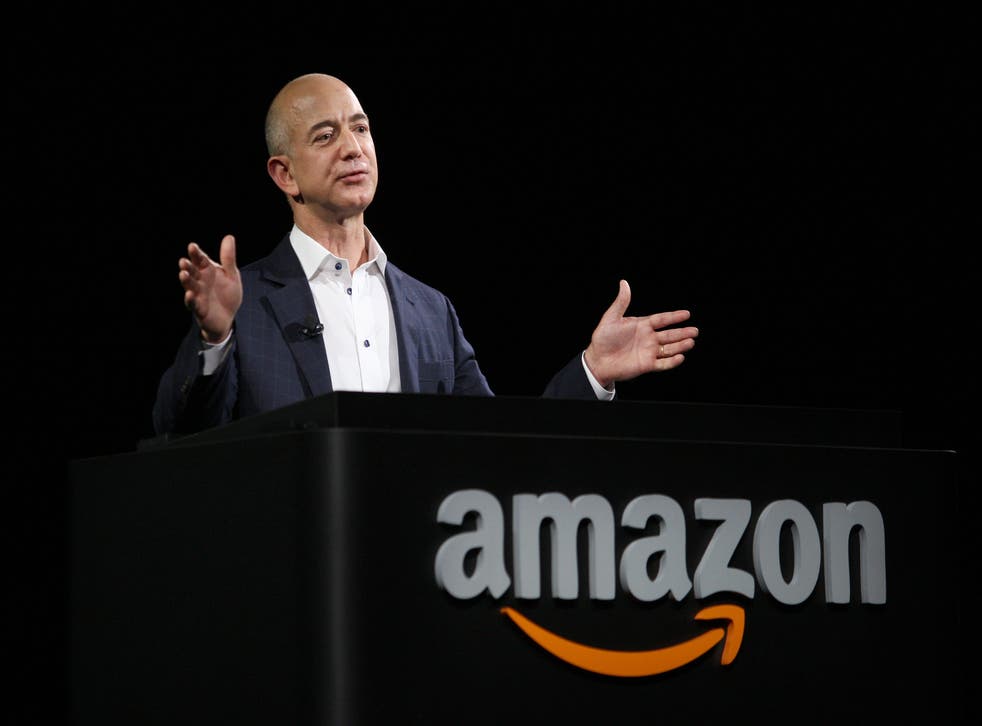 Amazon CEO Jeff Bezos has said the company is working on more legal options to challenge US President Donald Trump's travel ban on several Muslim-majority countries.
Mr Bezos said "this executive order is one we do not support" and said the company plans to fight the order.
He also said Amazon has reached out to congressional leaders to explore legislative options and has prepared a declaration of support for the Washington state attorney general suing Mr Trump.
Protests across American airports in response to Trump's immigration ban
In an email to employees, he said: "We're a nation of immigrants whose diverse backgrounds, ideas, and points of view have helped us build and invent as a nation for over 240 years.
"No nation is better at harnessing the energies and talents of immigrants. It's a distinctive competitive advantage for our country — one we should not weaken."
He added: "To our employees in the US and around the world who may be directly affected by this order, I want you to know that the full extent of Amazon's resources are behind you."
The controversial orders Donald Trump has already issued

Show all 9
Declarations of support from Expedia and Washington will also be filed with the lawsuit, which was declared by Attorney General Bob Ferguson on Monday.
His complaint claims that Mr Trump's actions are separating Washington families, harming thousands of state residents, damaging the state economy, hurting Washington-based companies "and undermining Washington's sovereign interest in remaining a welcoming place for immigrants and refugees."
Register for free to continue reading
Registration is a free and easy way to support our truly independent journalism
By registering, you will also enjoy limited access to Premium articles, exclusive newsletters, commenting, and virtual events with our leading journalists
Already have an account? sign in
Join our new commenting forum
Join thought-provoking conversations, follow other Independent readers and see their replies