Viral story of American couple who found $50,000 and 50-year-old whiskey under floorboards is probably a hoax
The couple say they found the secret stash while renovating their kitchen
Caroline Mortimer
Friday 28 August 2015 15:24 Comments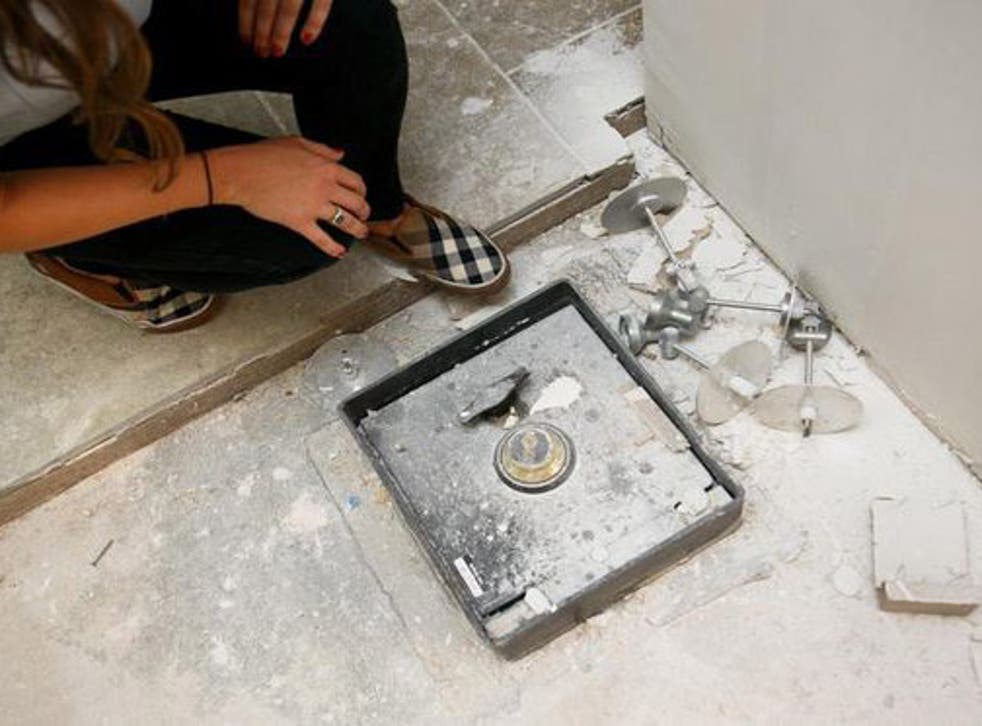 The story of an American couple who apparently found more than $50,000 and 50-year old bottle of bourbon stuffed in a safe hidden in their house that went viral on imgur is probably a hoax.
In a post on the picture-sharing site imgur, Eddie, 29, and Angie, 26, from Phoenix in Arizona said they were busy renovating the kitchen of their "fixer-upper" home when they stumbled across a locked safe underneath the floorboards.
Inside they say they found a pile of old $100 bills amounting to $51,080, a bottle of bourbon dating from 1960, a bingo card and a book entitled "A Guide to the Perplexed" by E.F. Schumacher.
Angie, who didn't wish to give her last name, also said: "We stared in disbelief. Time stood still. Eddie yelled, 'Wait it might be booby trapped!'"
But the story has been widely accused of being a fake.
One reddit user, GoAwyB8N said the safe was unlikely to be "10-20 years old":
"This safe available on Amazon, which states it was first available for purchase June 2, 2010.
"All of the contents are much older than that and would not have recently transferred and forgotten about in the past five years, unless someone had all that money sitting around, decided they finally needed a safe and then died without leaving any clues to any family members. Seems like a hoax for sweet sweet karma to me."
The story was originally posted on the Chive, which has in the past posted hoax stories as social experiments.
In 2007, the site ran a story saying businessman and presidential candidate Donald Trump had left a $10,000 tip on a bill of $82.27 at a Californian restaurant.
In addition, there have been claims that the makers of the bourbon - pictured so prominently in the images - has just started making the drink again.
The Independent has contacted the distillery to confirm or deny this.
Register for free to continue reading
Registration is a free and easy way to support our truly independent journalism
By registering, you will also enjoy limited access to Premium articles, exclusive newsletters, commenting, and virtual events with our leading journalists
Already have an account? sign in
Join our new commenting forum
Join thought-provoking conversations, follow other Independent readers and see their replies