86% of American Muslims plan to cast their vote - it will not be for Trump
The national survey is based on more than 800 Muslims in October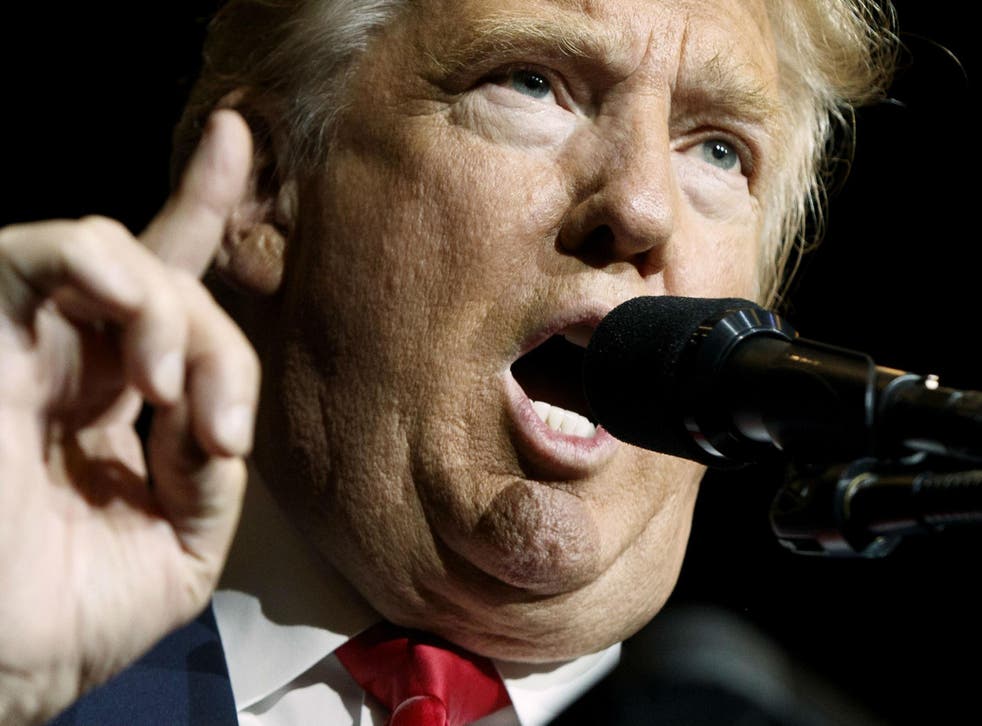 A nationwide survey of American Muslims shows that 86 per cent plan to cast their vote on 8 November, and the majority are planning to turn away from Donald Trump.
According to the survey of more than 800 Muslims, carried out between 7 September and 5 October, only 12 per cent are undecided voters.
A clear majority - 72 per cent - said they will support Hillary Clinton.
"Our survey results indicate that presidential candidates still have time to appeal to American Muslim voters by addressing issues such as the erosion of civil rights and growing Islamophobia," said Robert McCaw, government affairs director of the Council on American-Islamic Relations. CAIR carried out the survey.
There are around 3.3 million American Muslims, according to a 2016 estimate, making up about 1 per cent of the US population.
Just 4 per cent will vote for Mr Trump, while 3 per cent are leaning towards independent candidate Jill Stein and 2 per cent are in favour of Gary Johnson.
The lack of support for Mr Trump could be seen as a link to his direct attacks on the Muslim population, saying he saw American Muslims "clapping and cheering" as the Twin Towers fell in 2001.
He also said in December 2015 that he would enact a temporary ban on all Muslims entering the US.
What did Donald Trump say during the second presidential debate?

Show all 8
A total of 91 per cent of those surveyed said the ban would be the wrong decision, the CAIR survey found.
The Republican has frequently blamed Muslims for terrorist activity, and has vowed to tighten up border control to restrict the number of Muslim immigrants.
The CAIR survey, carried out over the telephone, found that 85 per cent of respondents believe that there has been a rise of Islamophobia over the last year.
Almost a third said they gave suffered racial discrimination over profiling within the last 12 months.
Mr Trump also proposed to carry out "extreme vetting" on Muslims, making them fill out ideological tests and deporting those who follow Shariah law.
At the second presidential debate, Ms Clinton questioned how this measure could be enacted in a country that was "founded on religious liberty".
Register for free to continue reading
Registration is a free and easy way to support our truly independent journalism
By registering, you will also enjoy limited access to Premium articles, exclusive newsletters, commenting, and virtual events with our leading journalists
Already have an account? sign in
Register for free to continue reading
Registration is a free and easy way to support our truly independent journalism
By registering, you will also enjoy limited access to Premium articles, exclusive newsletters, commenting, and virtual events with our leading journalists
Already have an account? sign in
Join our new commenting forum
Join thought-provoking conversations, follow other Independent readers and see their replies