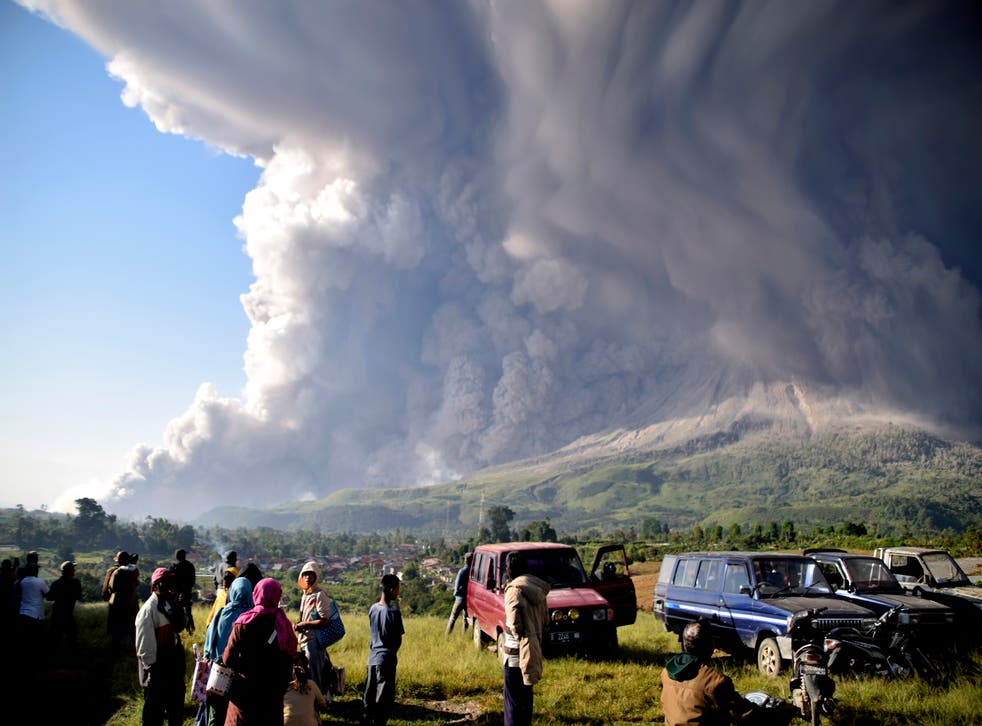 Here are the AP's latest coverage plans, top stories and promotable content. All times EST. For up-to-the minute information on AP's coverage, visit Coverage Plan at https://newsroom ap.org.
_____________
TOP STORIES
_____________
CHINA-VACCINE-DIPLOMACY — China's vaccine diplomacy campaign has been a surprising success: It has pledged roughly half a billion doses of its vaccines to more than 45 countries, according to a country-by-country tally by The Associated Press. By Huizhong Wu and Kristen Gelineau. SENT: 2,250 words photos, video. An abridged version of words 1,010 words is also available. With VIRUS-OUTBREAK-THE-LATEST.
VIRUS OUTBREAK-HEALTH ATTACKS — A new report by the Geneva-based Insecurity Insight and the University of California, Berkeley's Human Rights Center has identified more than 1,100 threats or acts of violence against health care workers and facilities last year. The report says about 400 of those attacks were linked to the coronavirus, underscoring the dangers surrounding health care workers at a time when they are needed most. By Helen Wieffering and Joshua Housing. SENT: 1,120 words, photos, video.
CAPITOL BREACH-FBI — FBI Director Chris Wray is set to testify for the first time since the deadly Jan. 6 deadly riot at the U.S. Capitol. Lawmakers are likely to press him on whether the bureau adequately communicated with other law enforcement agencies about the potential for violence that day. By Eric Tucker. SENT: 350 words, photo. UPCOMING: 700 words after 10 a.m. hearing.
UNITED STATES-SAUDI ARABIA-ANALYSIS — As a presidential candidate, Joe Biden promised to make a pariah out of Saudi Arabia over the 2018 killing of dissident Saudi writer Jamal Khashoggi. But when it came time to actually punish Saudi Arabia's crown prince, America's strategic interests prevailed. By Ellen Knickmeyer. SENT: 840 words, photo.
CUOMO-SEXUAL-HARASSMENT-APOLOGY — Gov. Andrew Cuomo's response to accusations that he sexually harassed women on the job is being viewed as a tone-deaf "faux-pology" by critics and victim's advocates. By Maryclaire Dale. SENT: 780 words, photos, videos. With MEDIA-CNN-CUOMO — CNN's Chris Cuomo says he "obviously" can't cover brother; CUOMO-SEXUAL-HARASSMENT-GLANCE. Also see CUOMO-DEMOCRATS below.
VIRUS-OUTBREAK-ASIAN-AMERICANS-RACISM — Asian Americans have faced a dangerous climate since the coronavirus entered the U.S. a year ago. Instances of verbal harassment and physical assaults have occurred from coast to coast. Now, just over a year and thousands of incidents later, some of the earliest victims find moving forward has been difficult or, at best, bittersweet. By Terry Tang. SENT: 1,220 words, photos, video.
_______________________________
WHAT WE'RE TALKING ABOUT
_______________________________
SHAQ THE WRESTLER — Shaq Attack: O'Neal ready to rumble in tag match for AEW. SENT: 570 words, photo.
ROMNEY INJURED — Romney knocked unconscious in fall, but "doing better." SENT: 120 words, photo.
INDONESIA-VOLCANO — Indonesia's Sinabung Volcano spews high column of ash. SENT: 150 words, photos.
TWITTER-COVID-MISINFORMATION — Twitter cracks down on COVID vaccine misinformation. SENT: 200 words, photos.
________________________
WASHINGTON/POLITICS
________________________
CONGRESS-WALL STREET REGULATOR — Biden's choice to head the Securities and Exchange Commission is coming before a Senate panel as a roiling stock-trading drama spurs clamor for tighter regulation of Wall Street. By Marcy Gordon. SENT: 820 words, photo. UPCOMING: 900 words after 10 a.m. hearing.
VIRUS OUTBREAK-CONGRESS — Democrats' efforts to include a minimum wage increase in a $1.9 trillion COVID-19 relief bill seem all but dead. SENT: 880 words, photo, video.
CUOMO-DEMOCRATS — Cuomo is struggling through a sexual harassment scandal that's testing the limits of his party's support as Democrats grapple with their first political crisis of the post-Trump era. By National Political Writer Steve Peoples. SENT: 990 words, photos.
___________
NATIONAL
___________
NASHVILLE-TRAGEDIES-ONE-YEAR-LATER — It has been nearly a year since dual tragedies descended on Nashville, Tennessee: a deadly tornado that killed people in their sleep and the coronavirus pandemic. SENT: 620 words, photos.
BOY-SCOUTS-BANKRUPTCY — The Boy Scouts of America submitted a bankruptcy reorganization plan that envisions continued operations of its local troops and national adventure camps but leaves many unanswered questions about how it will resolve tens of thousands of sexual abuse claims by former Boy Scouts. SENT: 1,040 words, photos.
_________________
INTERNATIONAL
_________________
NIGERIA-KIDNAPPED GIRLS FREED — Hundreds of Nigerian schoolgirls abducted last week from a boarding school in the northwestern Zamfara state have been released, the state's governor says. SENT: 650 words, photos.
MYANMAR — Demonstrators in Myanmar took to the streets again to protest last month's seizure of power by the military, as foreign ministers from Southeast Asian countries prepared to meet to discuss the political crisis. SENT: 680 words, photos, video.
HONG-KONG-CHINA-POLITICS — A court hearing for 47 democracy activists charged under Hong Kong's national security law resumes, following a marathon session that was adjourned well past midnight after one defendant appeared to collapse and was taken away in an ambulance. SENT: 590 words, photos.
CAMBODIA-POLITICS — A Cambodian court has convicted and sentenced the exiled leader and eight senior members of the country's banned opposition party to more than 20 years in prison, effectively barring them from ever returning home. SENT: 420 words, photos.
___________________
BUSINESS/ECONOMY
___________________
FINANCIAL MARKETS — Asian stock markets declined after Wall Street rose as a wave of investor concern about possible higher interest rates receded. By Business Writer Joe McDonald. SENT: 560 words, photos.
EXPLAINING-US-MENS'-EXTRADITION-TO-JAPAN — Two Americans suspected of helping former Nissan Chairman Carlos Ghosn skip bail and escape to Lebanon in December 2019 have been extradited to Japan. By Business Writer Yuri Kageyama. SENT: 640 words, photos.
VOLVO-ALL-ELECTRIC-2030 — Volvo says it will make only electric vehicles by 2030, but you'll have to buy it online. By Business Writer Matt Ott. SENT: 320 words.
________
SPORTS
________
TIM DAHLBERG-SPRING TRAINING — Feel-good stories weren't hard to find as Major League spring training games opened in Arizona and Florida. By Sports Columnist Tim Dahlberg. SENT: 840 words, photos.
AROUND THE NBA — The NBA should be worried about this weekend, and that has nothing to do with holding an All-Star Game during the ongoing coronavirus pandemic. By Basketball Writer Tim Reynolds. SENT: 710 words, photos.
___________________
HOW TO REACH US
___________________
At the Nerve Center, Jerome Minerva can be reached at 800-845-8450 (ext. 1600). For photos, Shuji Kajiyama (ext. 1900). For graphics and interactives (ext. 7636). Expanded AP content can be obtained from http://newsroom.ap.org. For access to AP Newsroom and other technical issues, contact apcustomersupport(at)ap.org or call 877-836-9477.
Register for free to continue reading
Registration is a free and easy way to support our truly independent journalism
By registering, you will also enjoy limited access to Premium articles, exclusive newsletters, commenting, and virtual events with our leading journalists
Already have an account? sign in
Register for free to continue reading
Registration is a free and easy way to support our truly independent journalism
By registering, you will also enjoy limited access to Premium articles, exclusive newsletters, commenting, and virtual events with our leading journalists
Already have an account? sign in