Apostasy woman in Sudan: Husband appeals for support to reverse death sentence
Daniel Wani is hoping mounting international pressure on the Sudanese authorities could save his wife's life
Heather Saul Comments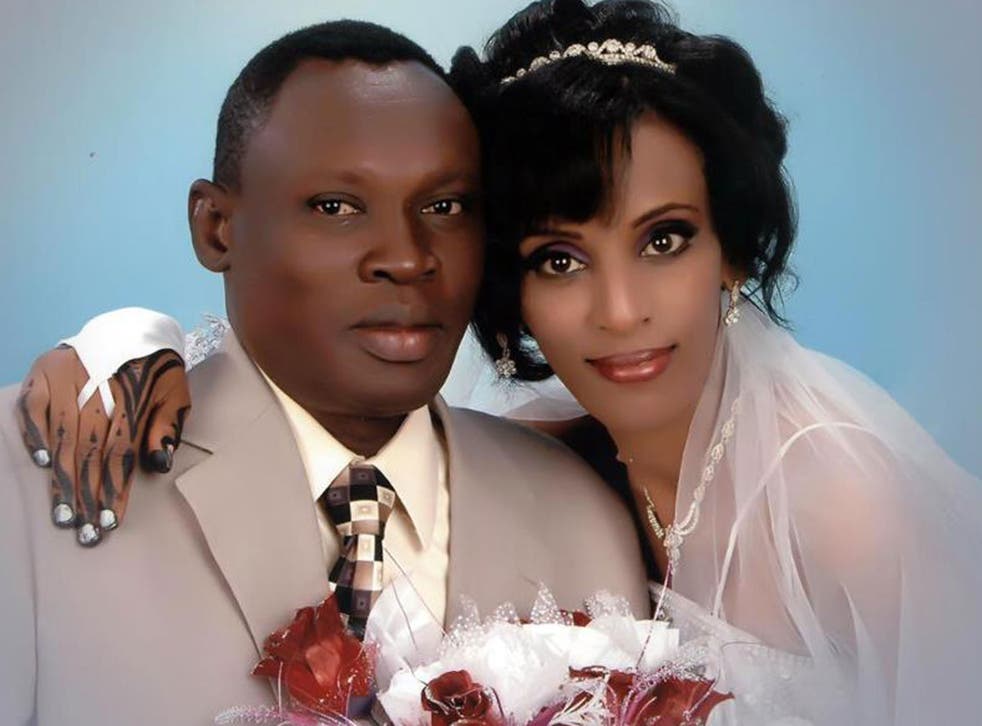 Sudan is facing growing condemnation from the international community after a pregnant woman was sentenced to death for apostasy and forced to give birth with her legs in chains in a prison wing.
Daniel Wani said his wife Meriam Yahya Ibrahim gave birth to a girl in the early hours of Tuesday morning in the hospital wing of Omdurman Women's Prison.
Mr Wani said she was forced to go through labour wearing heaving chains, which were only taken off when he was finally granted permission to visit her in prison next day.
Mr Wani told CNN he hoped the growing international pressure would force the Sudanese authorities to reconsider her sentence.
"The calls are overwhelming. I want to thank everyone for this stand. It's looking like it had an effect. Perhaps it will result in the judgment being overturned," he told CNN.
The US State Department said it was "deeply disturbed" by the sentence and called on the Sudanese government to respect religious freedoms following the news of Ms Ibrahim's birth.
"We're concerned about this horrific case, and we've expressed that many, many, many times," State Department spokeswoman Jen Psaki was quoted as saying by Sky News.
"We'll continue to press through every channel we can our concerns about this case."
Ms Ibrahim's case has been described as "abhorrent" by Hillary Clinton, while Sir Richard Branson called for action to save her life.
Ms Ibrahim was convicted of apostasy and adultery and sentenced to death by a court in Khartoum after refusing to renounce her Christian faith during a four day 'grace period' while she was eight months pregnant.
Ms Ibrahim's lawyer Al-Shareef Ali al-Shareef Mohammed said her Muslim father left her mother when she was a child, and she was raised by her mother who is an Ethiopian Orthodox Christian.
Speaking to BBC News, Mr Wani said he feels increasingly concerned about Martin's welfare. "Sometimes he seems ok, and other times he is in a bad mood. Every time I go to visit him in prison, he says he just wants to go back home with me."
The court in the Sudanese capital of Khartoum also ordered that Ms Ibrahim be given 100 lashes for committing zena — meaning illegitimate sex in Arabic — for having sexual relations with a non-Muslim man. This sentence will reportedly be carried out when Ms Ibrahim has recovered from child birth.
According to Islamic law, Ms Ibrahim can care for her baby for two years before her execution is carried out.
Amnesty International are currently heading a petition demanding her immediate release and her execution be halted.
Register for free to continue reading
Registration is a free and easy way to support our truly independent journalism
By registering, you will also enjoy limited access to Premium articles, exclusive newsletters, commenting, and virtual events with our leading journalists
Already have an account? sign in
Join our new commenting forum
Join thought-provoking conversations, follow other Independent readers and see their replies