'Apple is our mentor, Facebook is our enemy', says Twitter CEO Dick Costolo
Kevin Rawlinson
Wednesday 19 September 2012 14:57 Comments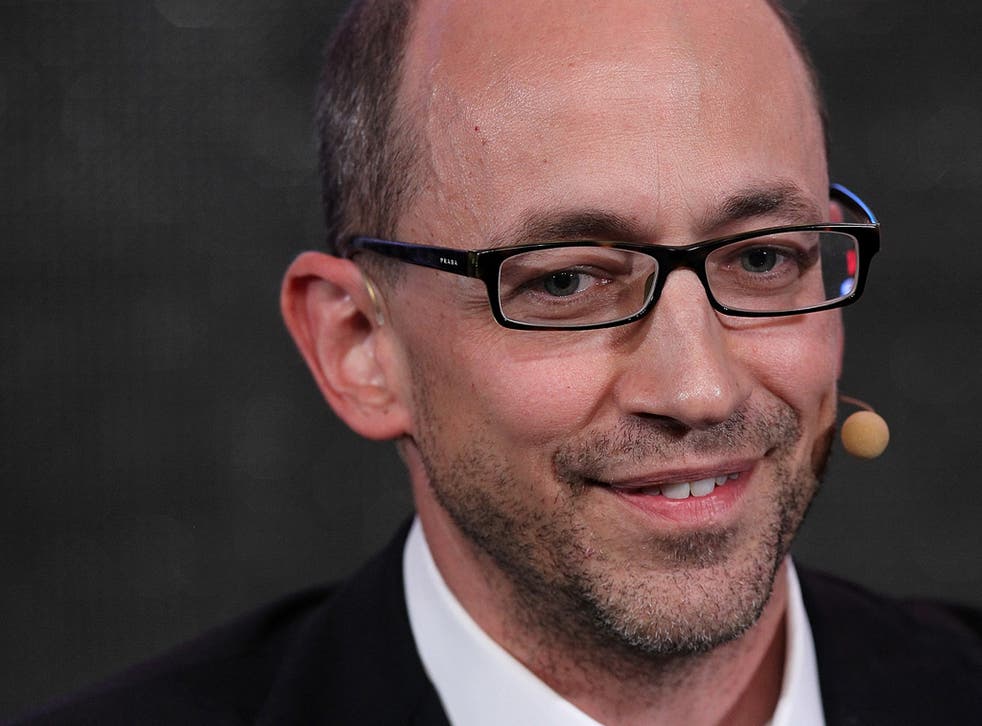 The boss of micro-blogging site Twitter has identified the tech giant Apple as his firm's "mentor" and Facebook its enemy, despite launching a new layout some have likened to Mark Zuckerberg's site's latest design.
Dick Costolo said Twitter and Facebook were competing for the same advertising revenue. But the Twitter chief executive said that, when it comes to Apple, he sees a friend.
He said: "Apple is in many ways a mentor company for us", adding that the two firms had "a great relationship". However, referring to Facebook, he said: "we're very different companies", adding that they were pitched against each other in the same market.
He told US television network PBS that he thought of Twitter as a company which exists predominantly on mobile devices on the day that he launched its new-look layout. The design has a banner profile header and larger pictures, similar to that adopted by Marz Zuckerberg's company at F8 in September last year.
According to a eMarketer, Twitter earned £81.4m in mobile ads this year, ahead of Facebook's £45.6m earnings. As more people move towards using social media sites on smartphone and tablet devices, both firms have been searching for ways to make yet more advertising revenue on the smaller devices.
Twitter has gradually closed itself off to third party app developers, taking many of its functions in-house. The firm has ended support for image upload services in its apps, which include Twitpic and Yfrog.
Speaking to Buzzfeed, Twitpic founder Noah Everett said: "They are trying to control those eyeballs on their apps, they are an ad-based company, they make money that way." He added that the policy could represent a "big death blow" to the companies which have been living off providing services to Twitter users.
Register for free to continue reading
Registration is a free and easy way to support our truly independent journalism
By registering, you will also enjoy limited access to Premium articles, exclusive newsletters, commenting, and virtual events with our leading journalists
Already have an account? sign in
Join our new commenting forum
Join thought-provoking conversations, follow other Independent readers and see their replies