US Army veteran faces deportation to Mexico after serving two tours in Afghanistan
The family of Miguel Perez say he is suffering from post traumatic stress disorder
Andrew Buncombe
New York
Monday 06 March 2017 15:23 Comments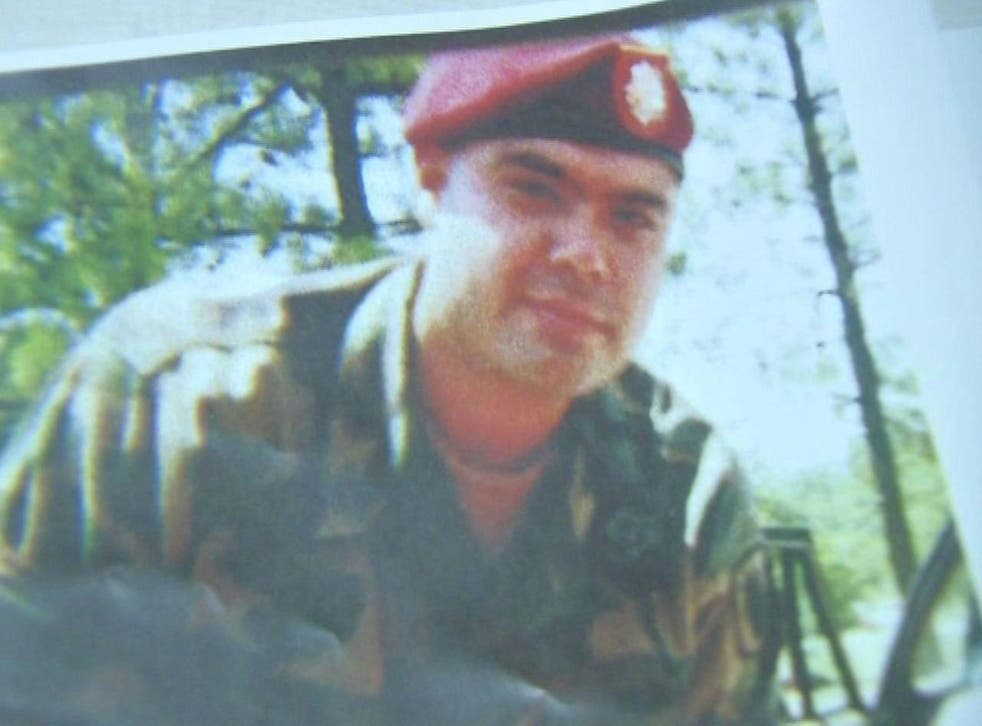 A former soldier who served two tours in Afghanistan with the US military and where he suffered serious head injuries, is fighting an order to deport him to Mexico.
Military veteran Army Private 1st class Miguel Perez was born in Mexico and grew up in Chicago. He sustained a brain injury on his second tour of duty and suffers from post-traumatic stress disorder, his family said.
But now, Mr Perez faces being sent to Mexico. Four years he left the military, Mr Perez served prison time for a drug offence which sparked the deportation proceedings. Mr Perez, 38, was a legal permanent resident when he joined the army and said he thought he became a legal US citizen when he enlisted, but that was not the case.
Mr Perez is one of thousands of green card veterans who face deportation, according to the Ashley's Memory Project, which was started by the immigrant mother of a deceased veteran, and a local church. They said many enlist with the promise of citizenship.
"He's more American than most of us standing here, because he did pick up arms to defend this country," his mother, Esperanza Perez, told reporters at Lincoln United Methodist Church in the city's Pilsen neighbourhood.
Trump spokesperson complains everyone believes Obama and no one believes Trump
Mr Perez's family has claimed that the former soldier did not did not get adequate medical attention when he returned home and turned to self medication with drugs and alcohol.
The Chicago Tribune said that a judge is weighing up the case and will issue a written response in weeks. Immigration judge Robin Rosche, is considering Mr Perez's claim under the United Nations Convention against Torture, a protection that resembles asylum.
Under that provision, the US agrees not to deport people who are not American citizens or nationals to another country where they could be tortured. Mr Perez told the judge that he fears for his life if he is sent back to Mexico.
His lawyer, Chris Bergin, said Mr Perez and other veterans who have been sent back to Mexico are targeted.
"Those kind of people are immediately targeted upon entry to Mexico as people who can help criminal gangs, cartels, through their military experience, their weapons training, all that. They are targeted in the sense that, 'You either work for us or we kill you'," Mr Bergin said.
Mr Perez's battle follows the issuing of an executive order by Donald Trump who told his administration to step the seizure and deportation of undocumented migrants. While Barack Obama's administration deported hundreds of thousands, they prioritised people with convictions for serious crimes.
Register for free to continue reading
Registration is a free and easy way to support our truly independent journalism
By registering, you will also enjoy limited access to Premium articles, exclusive newsletters, commenting, and virtual events with our leading journalists
Already have an account? sign in
Join our new commenting forum
Join thought-provoking conversations, follow other Independent readers and see their replies