'Miracle' baby hit by stray bullet while in mother's womb fights for life
Baby Arthur was delivered by emergency caesarean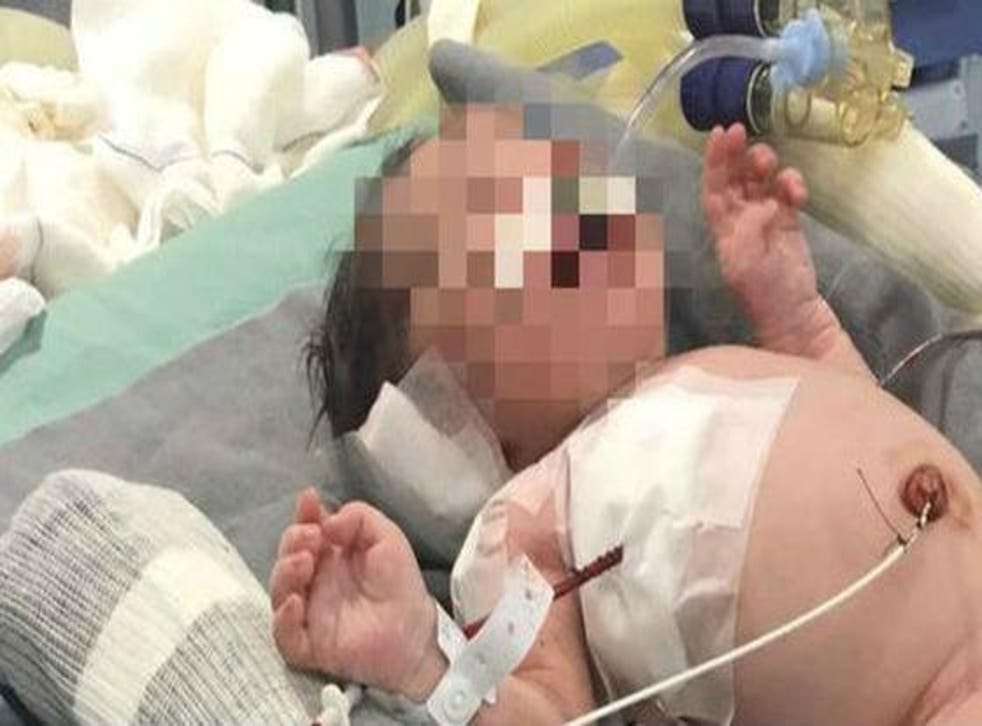 A baby boy who was shot and severely injured while still inside his mother's womb, is fighting for his life in a case doctors say they have never experienced before.
"We had never seen this before," Rafael Lopes, the head surgeon at the Moacyr Rodrigues de Carmo hospital in Brazil's Rio de Janeiro, told reporters.
The baby, named Arthur, became the latest - and youngest - victim of the city's unrelenting gun violence when his mother was hit by a stray bullet during a shootout in one Rio's favelas.
While his mother, Claudineia dos Santos Melo, is in a stable and non-life threatening condition, doctors said the little boy's lungs and spine had been badly injured in the shooting on June 30. According to the Associated Press, doctors said it was a miracle Arthur was still alive. He is breathing with the help of machines and is currently paraplegic. They said it was too soon to say if he would remain so.
According to Fogo Cruzado, or Crossfire, a free app created by Amnesty International Brazil, there have been an average of 13 shootings a day in the Rio metropolitan area over the past 11 months. Most of the shootings occur in poor, hillside communities controlled by drug gangs.
Brazilian plane crash survivor starts walking again
On the same day Ms dos Santos was shot, a mother and daughter were killed in the Mangueira favela near the Maracana stadium, as police and criminals exchanged fire for more than three hours.
Marlene Maria da Conceicao, 76, was shot in the doorway of her home. Her 42-year-old daughter, Ana Cristina da Conceicao, was also hit when she tried to help her mother.
World news in pictures

Show all 50
"The state government has abandoned the communities," said Mangueira community leader Washington Fortunato at the women's funeral.
Arthur was born by emergency caesarean. Gynaecologist José Carlos Oliveira, called his survival "a miracle happening before our eyes".
"Today, he is paraplegic, but anything can happen in the life of this child," he told the BBC.
The baby's father, Klebson da Silva, 27, has visited the pair in hospital and told reporters that he was filled with hope after seeing his "victorious" son.
Ms dos Santos may give her testimony to police from hospital on Tuesday, according to O Globo newspaper.
The child's uncle, Leonardo dos Santos, also expressed hope over the situation.
"I want to see the baby grown strong and walk and run alongside the family," he said. "The relatives here are all praying together."
Join our new commenting forum
Join thought-provoking conversations, follow other Independent readers and see their replies