Baltimore riots: Hillary Clinton says unrest shows that criminal justice system is 'out of balance'
Democratic presidential candidate floats justice reform at her first policy speech since announcing her candidacy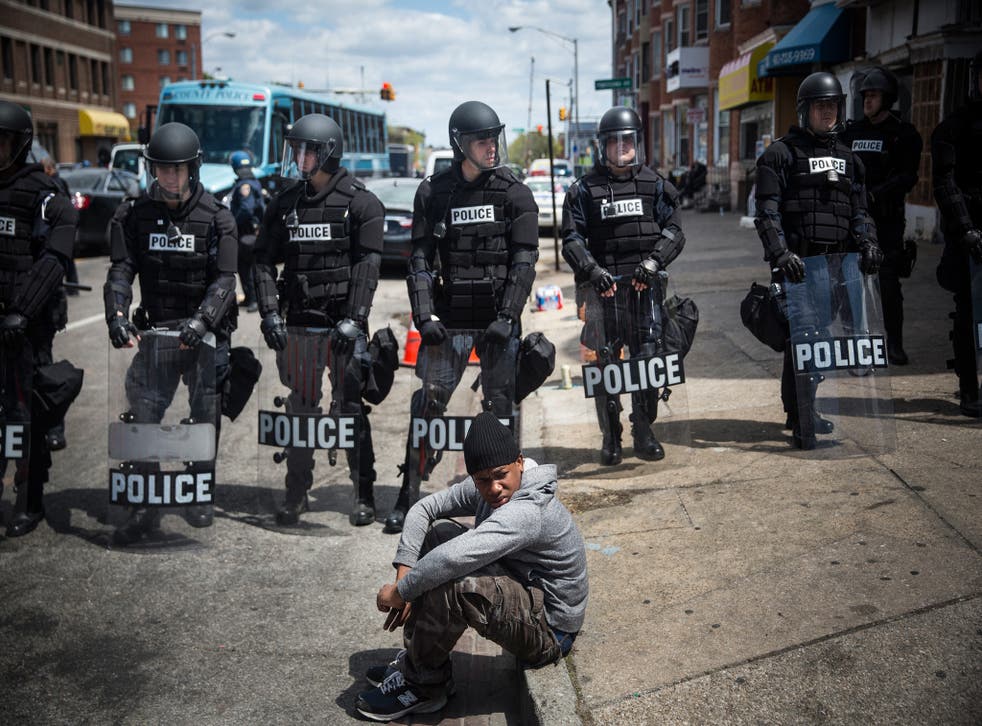 Hillary Clinton has addressed the situation in Baltimore by saying the unrest proves that the US criminal justice system is not effective, though she said the violence has to stop.
After Monday brought devastating riots around Baltimore in response to the death of 25-year-old Freddie Gray, the addition of a 10 pm curfew and 1,000 National Guard troops kept Tuesday night calm.
But tensions remain high in the city, which has become the most recent flashpoint on the raging debate in the US on policing and race relation. Protests – that earlier this week devolved into riots – began after Mr Gray died of a spinal-cord injury while in police custody.
Mrs Clinton said that Baltimore is the latest signal that the US has "allowed our criminal justice system to get out of balance". She spoke Wednesday at Columbia University and delivered her first policy speech since she declared she would run for president.
Among those suggestions she gave are requiring all police officers to wear body cameras, removing military-style weapons and vehicles from police forces, and reforming sentencing guidelines. She also said that addressing inequality would help improve the fractured justice system.
The US needs to have "respect for the law and...where everyone in every community is respected by the law," Mrs Clinton said. "There is something wrong when a third of all black men face the prospect of prison during their lifetimes," she said, calling on Congress to help "end the era of mass incarceration."
Justice reform appears to be an issue that clears both sides of the partisan divide and Mrs Clinton said she is willing to work with Republicans to change the US justice system.
Follow @PaytonGuion on Twitter.
Register for free to continue reading
Registration is a free and easy way to support our truly independent journalism
By registering, you will also enjoy limited access to Premium articles, exclusive newsletters, commenting, and virtual events with our leading journalists
Already have an account? sign in
Register for free to continue reading
Registration is a free and easy way to support our truly independent journalism
By registering, you will also enjoy limited access to Premium articles, exclusive newsletters, commenting, and virtual events with our leading journalists
Already have an account? sign in
Join our new commenting forum
Join thought-provoking conversations, follow other Independent readers and see their replies