Baltimore riots: See what presidential candidates had to say about the unrest
Presidential hopefuls weigh in on the situation in Baltimore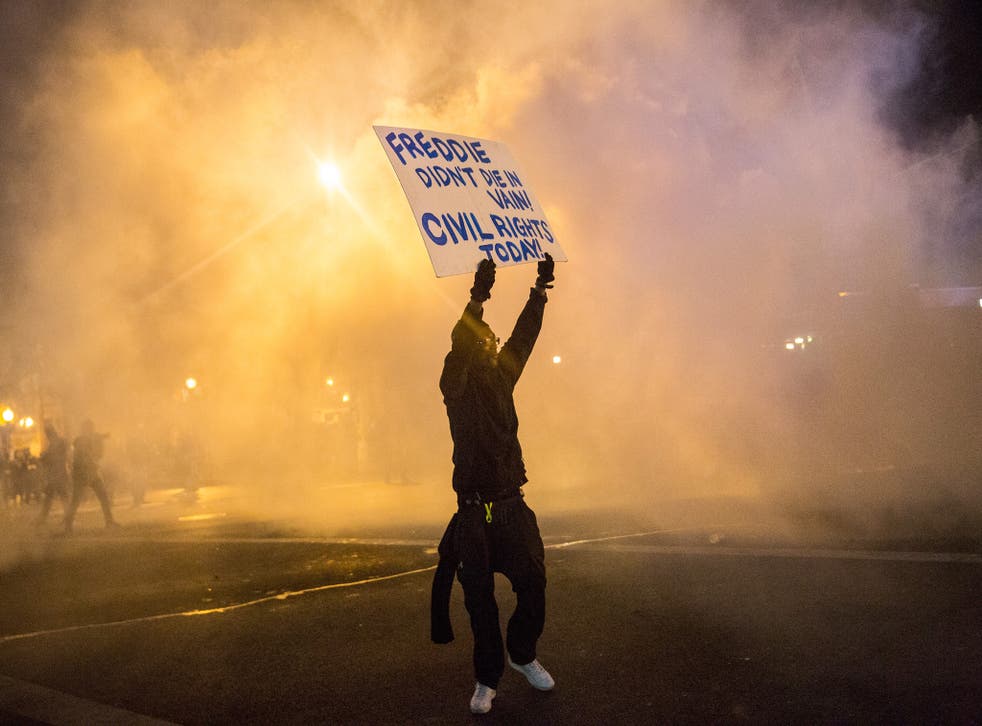 The unrest that has enveloped Baltimore in the last few days has caught the attention of the nation, after Monday night brought widespread arson and looting.
Tuesday night was calmer, but tensions remain high in the city enraged after the death of 25-year-old Freddie Gray, who died while in police custody after sustaining a spinal injury.
Safety concerns in the city are such that the Baltimore Orioles will – for the first time in Major League Baseball history – play their Wednesday afternoon game with no fans in the stadium.
The situation has not escaped several presidential candidates, who have taken various approaches to addressing the unrest in Baltimore. See their statements below.
Martin O'Malley, Democrat:
"I just wanted to be present. There's a lot of pain in our city right now, a lot of people feeling very sad. Look, we've got to come through this together. We're a people who've seen worse days, and we'll come through this day."
Hillary Clinton, Democrat:
"It's time to change our approach. It's time to end the era of mass incarceration. The violence has to stop."
Rand Paul, Republican:
"There are so many things we can talk about. It's something we talk about not in the immediate aftermath but over time: The breakdown of family structure, the lack of fathers, the lack of sort of a moral code in our society. This isn't just a racial thing; it goes across racial boundaries."
Jeb Bush, Republican:
"There has to be a commitment to the rule of law," he said of the rioters, but he called for an investigation into Mr Gray's death "as quickly as possible so that people know that the system works for them."
Ted Cruz, Republican:
"Today 85,000 Baltimore city children will not be going to school. Buildings have been set ablaze, stores have been looted, the police in the streets have been seriously injured, and strict curfews have been imposed. No man, woman, or child should fear for his or her safety in America–not in their schools, not in their neighbourhoods, not in their cities–but today families are scared."
Ben Carson, Republican:
"It is vital to remember that the best way to create positive change is through peaceful conversation and policy ideas that display a commitment to resolution. My thoughts and prayers are extended to those who are experiencing fear and loss during this troubling time, including the families of Mr Gray and first responders/officers. I urge parents, grandparents and guardians to please take control of your children and do not allow them to be exposed to the dangers of uncontrolled agitators on the streets."
Scott Walker, Republican:
Follow @PaytonGuion on Twitter.
Register for free to continue reading
Registration is a free and easy way to support our truly independent journalism
By registering, you will also enjoy limited access to Premium articles, exclusive newsletters, commenting, and virtual events with our leading journalists
Already have an account? sign in
Register for free to continue reading
Registration is a free and easy way to support our truly independent journalism
By registering, you will also enjoy limited access to Premium articles, exclusive newsletters, commenting, and virtual events with our leading journalists
Already have an account? sign in
Join our new commenting forum
Join thought-provoking conversations, follow other Independent readers and see their replies