Bananas found hanging from nooses on US campus prompts FBI investigation
The bananas were found the same day the school's first black female student body president took office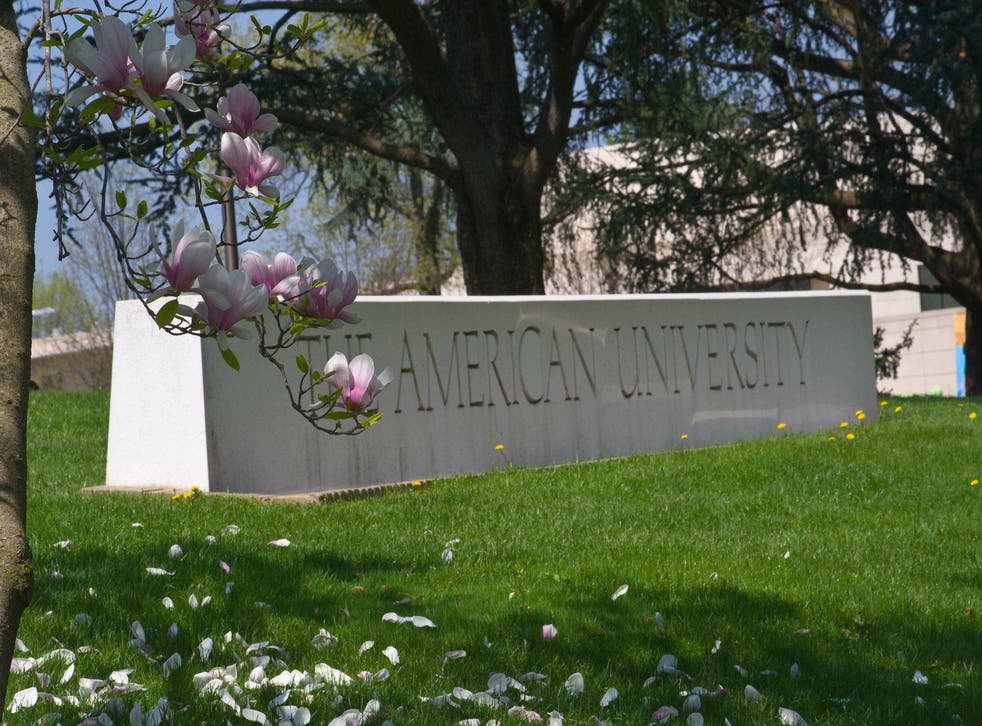 The FBI has launched an investigation after bananas hanging from black rope that looked like nooses were discovered on a university campus in the nation's capital.
The bananas were discovered at six locations at American University on the day that Taylor Dumpson, a black woman, began her term as student body president.
Messages were written on the bananas saying "AKA FREE" and "HARAMBE BAIT," referring to Ms Dumpson's predominantly black sorority Alpha Kappa Alpha, and the Cincinnati Zoo gorilla that was killed by the zoo when a child fell into the primate's compound.
The student newspaper, The Eagle, reported that Quinn Dunlea and Dan Perry, seniors at American University spotted bananas hanging from nooses and immediately informed the police.
The university's interim vice president of campus life, Fanta Aw, said in a statement: "These racist, hateful messages have no place in our community."
Ms Dumpson issued her first letter to the student body and said she "wanted to talk about accountability, transparency, accessibility, and inclusivity. Now more than ever, we need to make sure that members of our community feel welcomed and above all, safe on this campus".
The school's administration also held a town hall meeting with students to address the problem. However, Sydney Jones, head of the National Association for the Advancement of Colored People (NAACP) chapter on campus, told the New York Times that "there's a lack of genuine passion about racial issues that happen on campus".
The incident sparked protests as well.
"Trying to just celebrate one accomplishment, and not being able to do that, was disheartening," she said.
University and city police are working in conjunction with the FBI to find the person or people responsible for what university officials have labelled a "hate crime."
A video of a potential suspect was released to the community to help with identification as well as a $1,000 (£776) reward.
Join our new commenting forum
Join thought-provoking conversations, follow other Independent readers and see their replies