Barack Obama's birthday declared Illinois holiday as many US states introduce niche laws for 2018
Other new laws focus on barbers, nappy changing and marijuana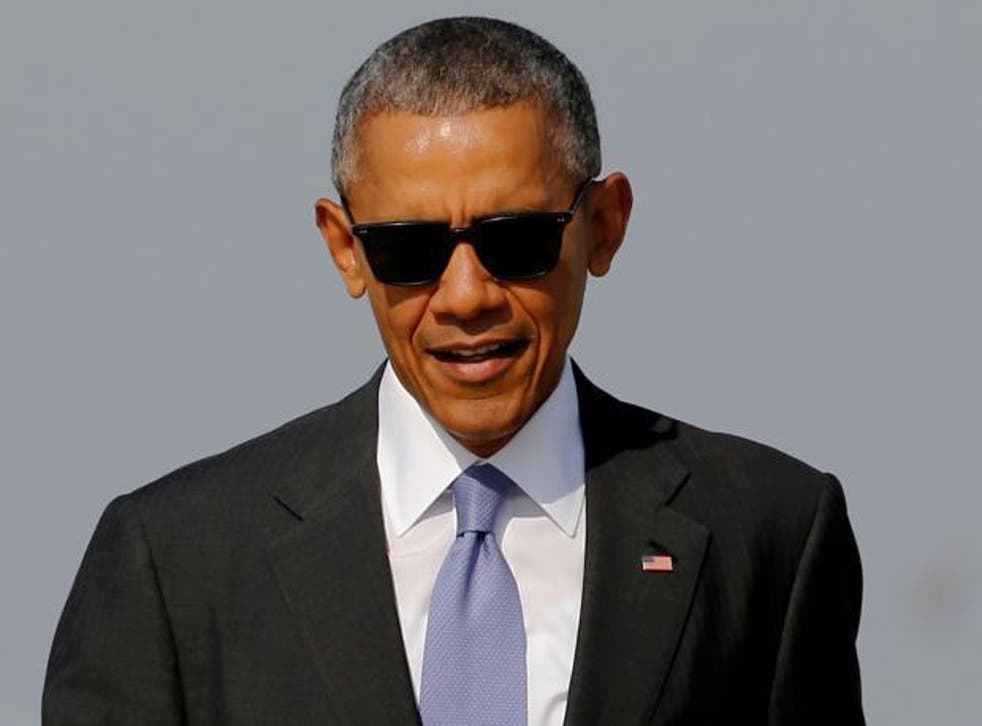 The advent of a new year means the ushering in of new laws in the US which include everything from changing the rules around nappy changing, to marijuana consumption, and pet custody in divorce proceedings.
The arrival of 2018 also welcomes a new law which means Barack Obama's home state will commemorate his birthday.
Illinois has ruled every 4 August will be Barack Obama Day to honour the former president's legacy.
Obama, whose birthday falls on 4 August, began his political career in the Illinois Senate in 1997 and served there until his election to the US Senate in 2004.
But this is just one of tens of thousands of new laws which came into effect in states across the US on New Year's Day.
Tens of millions of Americans are now able to legally purchase and use marijuana for recreational purposes.
On Monday, California became the sixth state to legalise the use and sale of marijuana for recreational purposes. Adults in Maine and Massachusetts will be able to use recreational cannabis later in 2018.
But in California this does not result in marijuana being any easier to actually purchase. A full rundown of the details of the law from The Independent's Jeremy B White in San Francisco can be read here.
California will also welcome a slew of other new laws in the new year, including new protections for undocumented immigrants, parents not having to list their children's gender on their birth certificates, and schools being required to give lunch to children who cannot afford it.
Joe Biden and Barack Obama through the years

Show all 15
There are also a range of new laws which apply to pets. Residents in South Carolina will no longer be allowed to own big cats, non-native bears or apes and a new law in Nevada prohibits the possession or sale of body parts of rare animals like sharks, rhinoceroses, elephants, hippopotamuses and tigers.
In Illinois, divorcing couples who are unable to agree on who keeps the pet will now potentially be subject to split custody arrangements.
The judge will decide who gets custody or partial custody based on a couple of different factors, including who cares for the pet on a daily basis, spends money on their food and arranges vaccinations.
New laws also relate to barbers in Tennessee who are now legally able to pay house calls. Prior to this, barbers were only able to do so for clients "who are actually ill", but now even those who are totally healthy will not need to leave their sofa to get a trim.
Register for free to continue reading
Registration is a free and easy way to support our truly independent journalism
By registering, you will also enjoy limited access to Premium articles, exclusive newsletters, commenting, and virtual events with our leading journalists
Already have an account? sign in
Register for free to continue reading
Registration is a free and easy way to support our truly independent journalism
By registering, you will also enjoy limited access to Premium articles, exclusive newsletters, commenting, and virtual events with our leading journalists
Already have an account? sign in
Join our new commenting forum
Join thought-provoking conversations, follow other Independent readers and see their replies