Barack Obama's choice: to kill or not to kill US-born 'terrorist' hiding in Pakistan
Decision would call into question President's plan to limit drone strikes against al-Qa'ida in Pakistan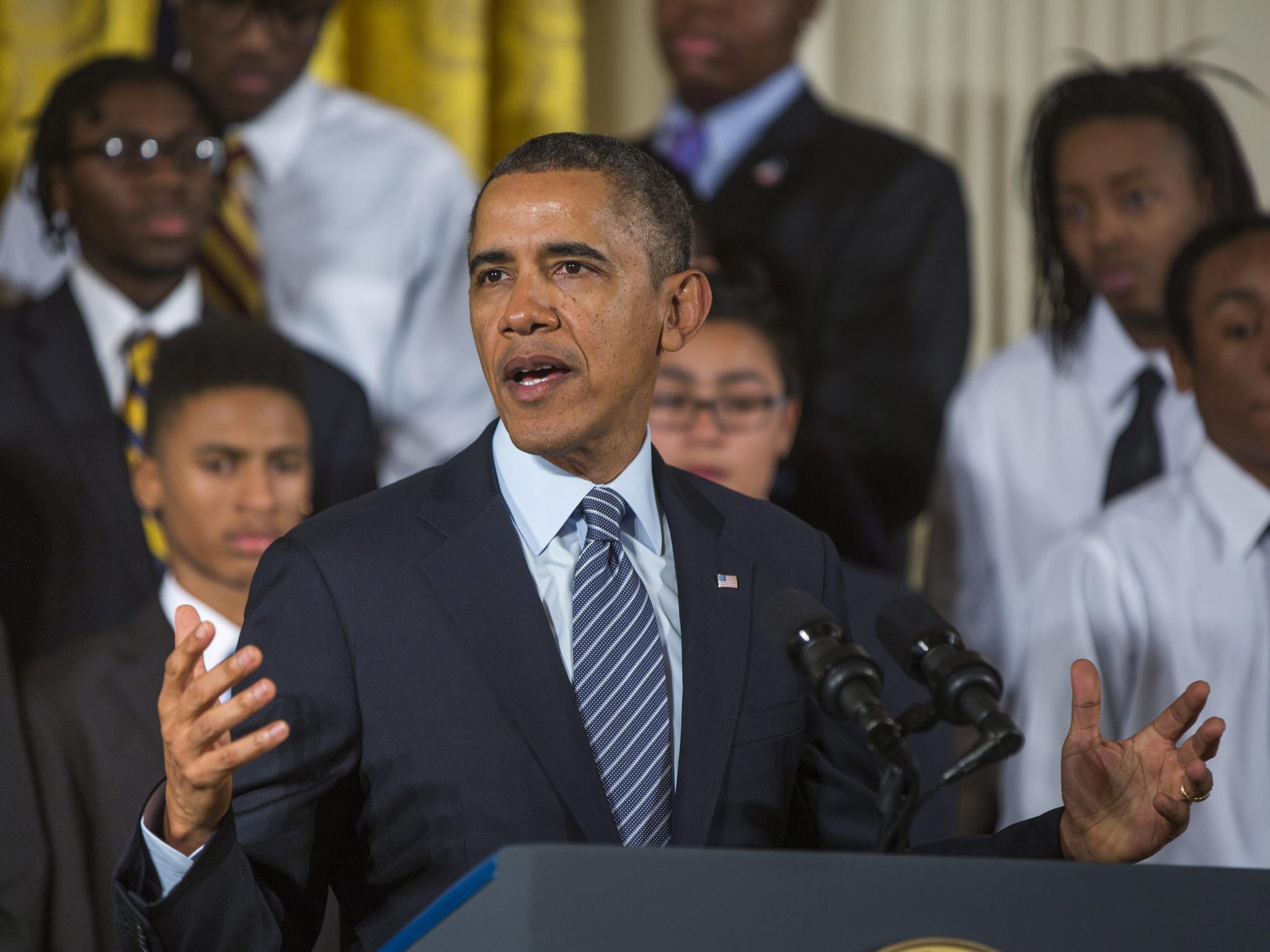 Ten months after President Barack Obama vowed that the "war on terror" must eventually end and promised new limits on the use of drones against overseas targets he is reportedly considering taking a step in the other direction – killing a man who was high in the ranks of al-Qa'ida in Pakistan but was born in Texas.
Authorising such an extraordinary kill – a mission to execute a US citizen deliberately without an attempt at capture or trial – would suggest that any plan to curb drone operations against al-Qa'ida remains more theoretical than real. It would not be unprecedented, though. In September 2011, the US-born cleric Anwar al-Awlaki was killed in a CIA drone strike in Yemen, triggering instant controversy in the United States.
Rumours of another US-born suspect rising to the top of Washington's target list have been circulating for weeks. "We are extremely concerned about this individual," one official anonymously told Fox News last month. "He's a really bad guy."
Several government agencies, he said, including the Justice Department and the Pentagon, were involved in an elaborate review to determine whether such action would be legal.
Where that review stands now is unclear. But The New York Times now reports that the man in question goes by the name of Abdullah al-Shami, or "Abdullah the Syrian", and that he consolidated his prominence in the network by marrying the daughter of one its top leaders.
American intelligence believes he helps run the planning of al-Qa'ida attacks overseas. Crucially, however, it would appear he is American by birth, although he was taken out of the US as a young boy by his parents and raised somewhere in the Middle East. "We have clear and convincing evidence that he's involved in the production and distribution of IEDs," one senior administration official told The Times, referring to improvised explosive devices, which have proved particularly deadly to Americans deployed in Afghanistan.
None of the agencies involved, the White House included, have agreed to talk further about the case or provide any additional biographical details about Mr Shami, including his precise birthplace or even his age.
The apparent dilemma that Washington finds itself in over Mr Shami is not helped by the sense of muddle that has prevailed since Mr Obama gave his speech at the National Defence University last May. In it, he said that the US must get off a "perpetual wartime footing" and that he was issuing new guidelines for drone warfare, which he embraced as the best means of destroying al-Qa'ida soon after being elected.
The new guidelines, US officials explained, would transfer most of the responsibility for carrying out drone attacks away from the CIA, which had been widely criticised for high levels of collateral civilian deaths, to the Department of Defence, particularly where US-born targets are involved. The apparent rationale is that the Pentagon can talk more freely about such operations than the spy agency. But the CIA seemingly continues to run all missions in Pakistan. So who would strike Mr Shami, the CIA or the Pentagon? The shift to the Pentagon many not have gone well.
"The 'new rules' as they are applied in practice make no sense to me," Jack Goldsmith, a national security police expert at Harvard University, said yesterday on the Lawfare blog. "By all accounts (though for reasons I do not understand), DOD-controlled drone strikes have for a while resulted in more (perhaps many more) targeting errors than CIA-controlled strikes.
"In fact, government officials do not talk more freely about DOD strikes than about CIA strikes."
Much of Mr Obama's latitude in pursuing the war on terror derives from a 60-word authorising law passed by Congress just three days after the 9/11 attacks. Named the Authorisation for Military Force (AUMF), it has never been revised or even revisited by Congress.
In his speech, Mr Obama noted: "We must define the nature and scope of this struggle, or else it will define us... Unless we discipline our thinking, our definitions, our actions, we may be drawn into more wars we don't need to fight, or continue to grant Presidents unbound powers." So far evidence that such discipline is being exerted is hard to find.
Everything, indeed, seems to remain entirely fungible when it comes to al-Qa'ida and its associates. (The AUMF pertains solely to destroying the network that Osama bin Laden created and "associated groups".) And in that context, with so much fog still in the air, legally and politically, it isn't a surprise that the debate, which reportedly has already been raging behind closed doors in Washington for six months, on whether to target someone born in the US is taking so long to resolve. Which way Mr Obama is leaning is still not known. But the call will ultimately be his.
Join our commenting forum
Join thought-provoking conversations, follow other Independent readers and see their replies