Bear breaks into home, locks itself in laundry room, then goes to sleep in wardrobe before being drugged and removed by police
'When deputies knocked on the window, he was not the least bit impressed,' says sheriff's office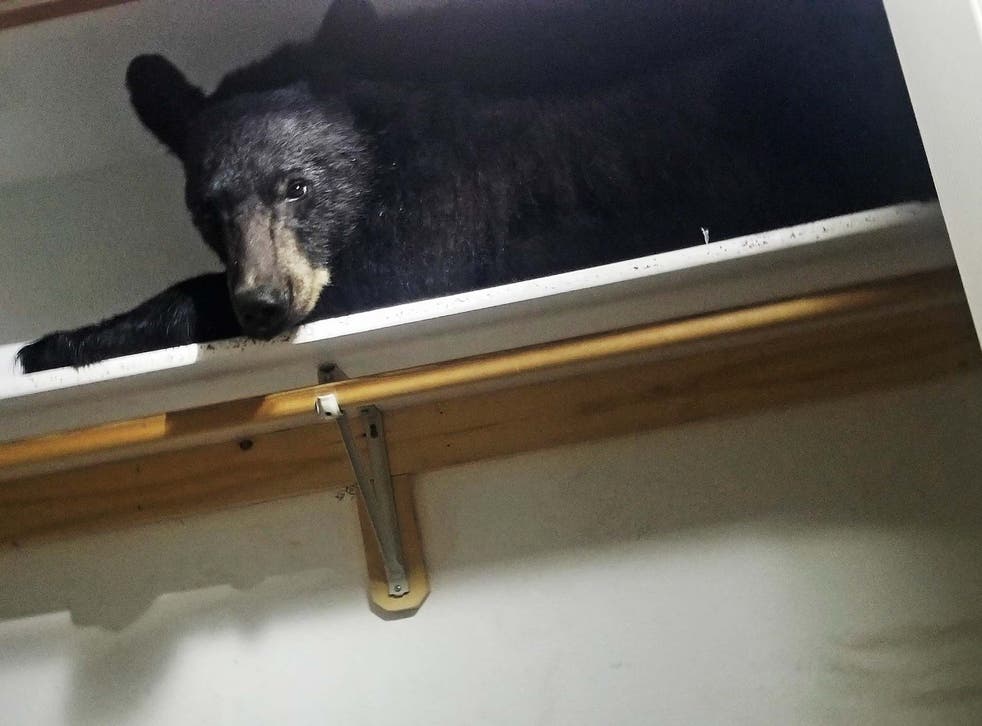 Sometimes, when life in the wild all gets a bit much, a clean cupboard in a warm home is a much more inviting place for a nap.
A black bear broke into a family house, locked itself into a laundry room and then went to sleep on the wardrobe shelf, defying all efforts to lure it out.
Police were unable at first to reach the furry intruder because it had managed to bolt the door from the inside as it ripped apart the homeowners' belongings.
When officers knocked on the window to wake the bear, it just yawned, they said.
Eventually, they managed to unlock the door to allow wildlife experts to tranquillise the animal to get it out and return it to the wild.
Society of International Nature & Wildlife Awards

Show all 13
The homeowners, in Butler Creek in the US state of Montana, were alarmed to find the animal had barricaded itself in during the night.
The Missoula County sheriff's office posted on social media: "Wow!!! What a day!"
They explained: "When deputies arrived, they discovered this black bear had opened the door to the mudroom of this residence and somehow managed to deadbolt the door from inside.
"After being unable to leave, the bear began ripping the room apart but then decided he was tired and climbed up into the closet for a nap.
"When deputies knocked on the window, the bear was not the least bit impressed. He slowly stretched, yawned and, unamused, looked toward the door.
"Eventually, deputies were able to unlock the door in hopes he would hop down and leave. However, their attempts were only met with more big bear yawns."
Officers added: "The homeowners were glad he was removed in good health, but won't soon forget when this intruder came looking for the bear necessities."
Support free-thinking journalism and attend Independent events
Residents were warned to lock up their homes as the bear had reportedly tried at least two other doors.
Join our new commenting forum
Join thought-provoking conversations, follow other Independent readers and see their replies