Ben Carson: Potential Republican presidential candidate says sexuality is a choice because 'straight people turn gay in prison'
Leading conservative sparked outcry with his comments on television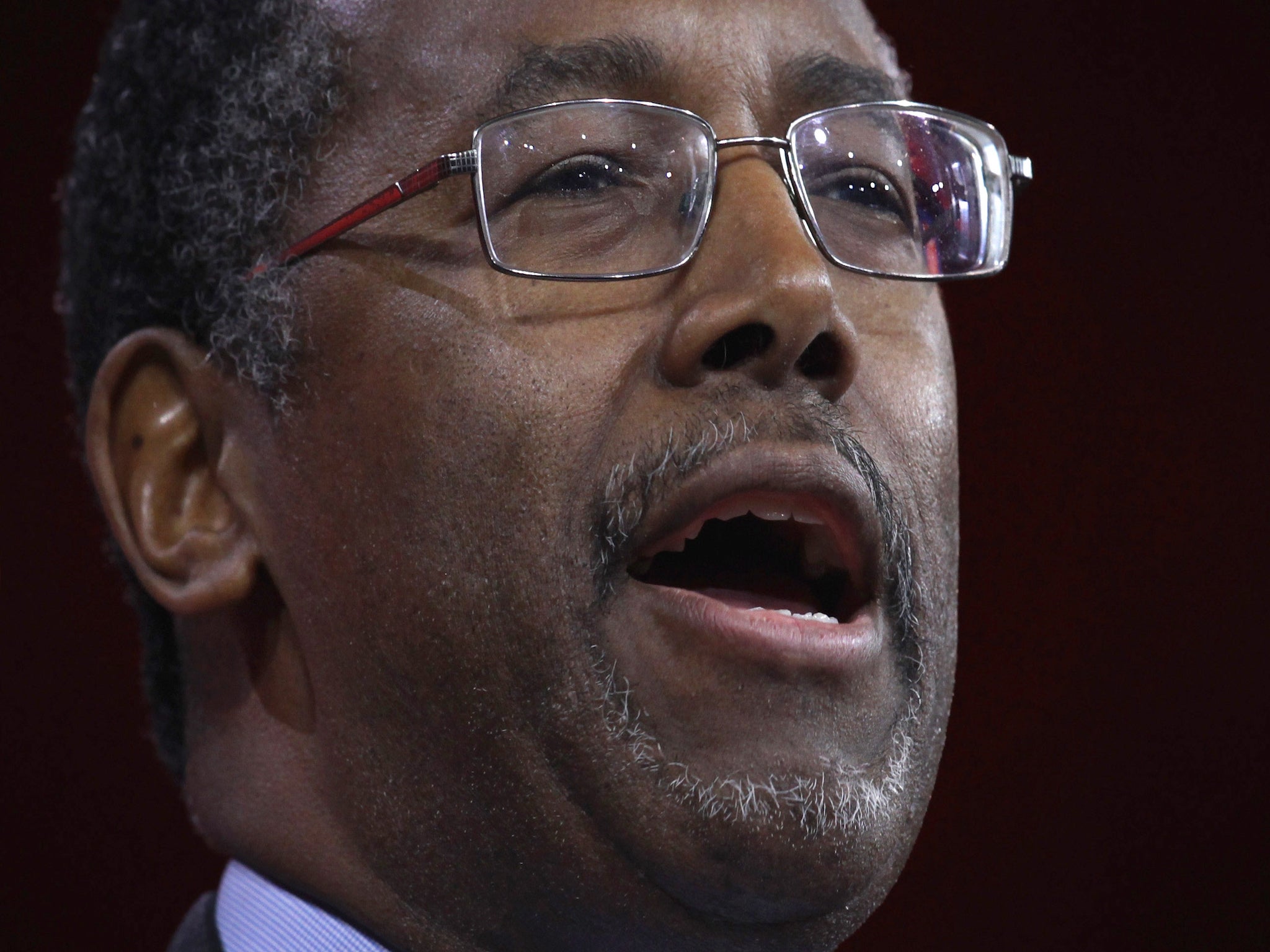 A leading US conservative currently considering a presidential run sparked controversy today when he claimed sexuality was a matter of choice because a lot people entered prison straight and emerged gay.
Ben Carson, a black neurosurgeon-turned-conservative activist, told a US broadcaster the fight for gay marriage equality bore no resemblance to that struggle for civil rights because people "have no control" of their race.
The CNN host then asked Mr Carson if he believed homosexuality was a choice.
"Absolutely," Mr Carson replied. "Because a lot of people who go into prison go into prison straight — and when they come out, they're gay. So, did something happen while they were in there? Ask yourself that question."
The reaction to Mr Carson's comments was rapid. Many commenting on social media said Mr Carson was simply reaching out to his conservative base as he positions himself of a possible 2016 White House run.
Mr Carson is a darling of the conservative right. The 63-year-old is considering a run for the White House in 2016.
"The only thing that's really been proven here is that when Ben Carson says what he really thinks, he reveals himself as utterly unfit for office," said Fred Sainz of the Human Rights Campaign, an activist group based in Washington DC.
He added: "Ben Carson is putting his own personal ambition ahead of medical science by suggesting that a person can change their sexual orientation. As a doctor, Carson surely knows that countless mental health and medical organisations have condemned the idea that you can change a person's sexual orientation."
Join our commenting forum
Join thought-provoking conversations, follow other Independent readers and see their replies