Bill Cosby's lawyer says sexual assault charge is 'politically motivated'
The allegations stem from what the accuser, Andrea Constand, charges was a 2004 visit to Mr Cosby's Pennsylvania home, where he allegedly drugged and sexually assaulted her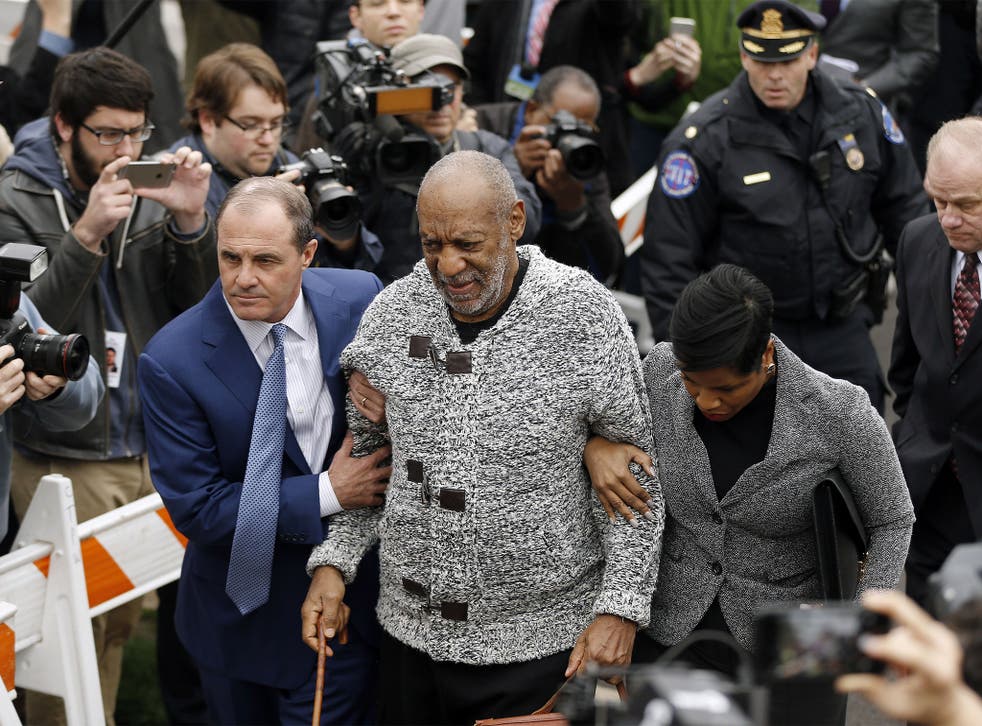 Bill Cosby's attorney will argue that he be exonerated in pending litigation over allegations of sexual assault.
Monique Pressley took to Twitter after Mr Cosby, 78, was formally charged with "aggravated and indecent assault" at a Pennsylvania court Thursday to argue that her client is innocent.
"Make no mistake, we intend to mount a vigorous defense against this unjustified charge, and we expect that Mr Cosby will be exonerated by a court of law," Ms Pressley said in a press release posted to her Twitter account, @MoniquePressley.
Ms Pressley did not immediately respond to a request for further comment from The Independent.
But on Thursday morning, a day after her client was charged, she told ABC that the allegation was politically motivated. She said the prosecutor in the case was not seeking justice but "making good on a campaign promise".
The allegations stem from what the accuser, Andrea Constand, charges was a 2004 visit to Mr Cosby's Pennsylvania home, where he allegedly drugged and sexually assaulted her.
Following a lawsuit launched shortly after the alleged incident, Ms Constand and Mr Cosby settled out of court for an undisclosed sum and signed a confidentiality agreement. Ms Constand in July asked that a Pennsylvania court terminate the agreement, saying that his comments over similar accusations — there are presently more than 50 — violated its terms, Reuters news agency then reported.
Join our new commenting forum
Join thought-provoking conversations, follow other Independent readers and see their replies