Bill Cosby: Timeline of recent sexual assault accusations
Charges filed against Mr Cosby Wednesday have their roots in a 2004 instance of alleged sexual assault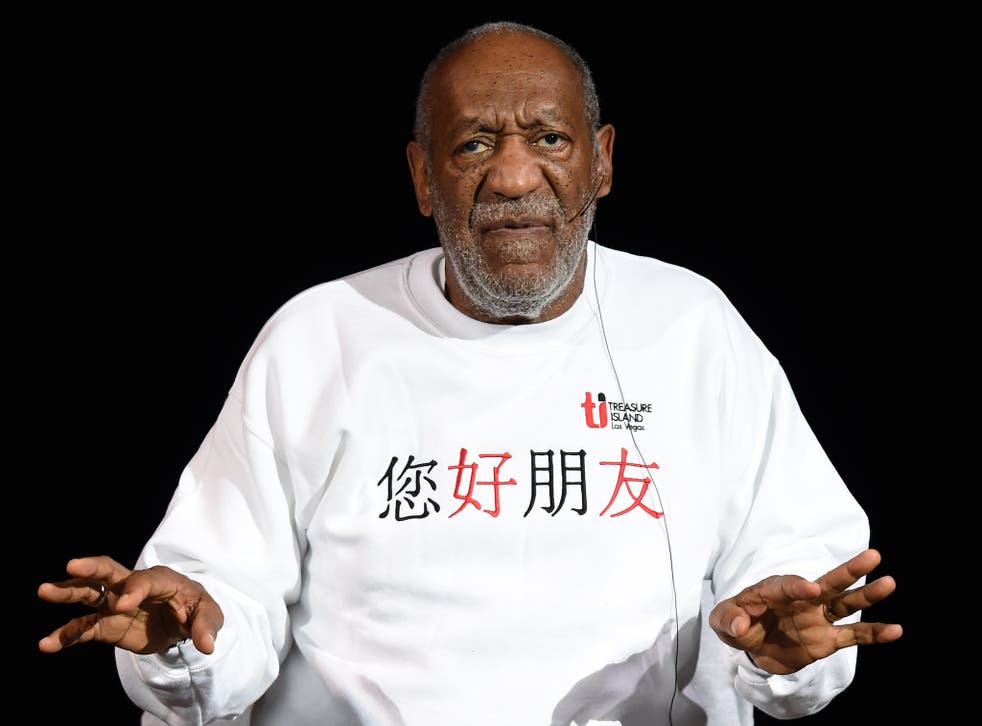 December 30, 2015: Bill Cosby is charged with "aggravated indecent assault" over 2004 allegations that the plaintiff, Andrea Constand — a former employee at Pennsylvania's Temple University — was drugged and sexually assaulted, Kevin Steele, First Assistant District Attorney in Montgomery County, Pennsylvania, told the press.
Mr Cosby has, to date, not admitted to ever having had sex with an unconscious woman.
December 23, 2015: Two more women, represented as many of the alleged victims by star US attorney Gloria Allred, accuse Mr Cosby of sexual assault.
A woman who identified herself only as Dottye said that Mr Cosby drugged and raped her during what she was led to believe was a private addition at his New York home for The Cosby Show.
The other woman, Donna Barrett, said she had been groped by Mr Cosby during a 2004 sporting event at the University of Pennsylvania.
By now, more than 50 women had brought allegations of sexual misconduct against the iconic television star.
December 22, 2015: Mr Cosby sues Beverly Johnson, who was a top model in the 1970s and 80s, for defamation over allegations he drugged her.
October 11, 2015: Mr Cosby delivers testimony over a California lawsuit alleging that he assaulted Judy Huth, who was 15 in 1974 when the alleged misconduct occurred.
September 30, 2015: Three women, including former Miss America Lisa Christie, accuse Mr Cosby of sexual assault and harassment.
July 26, 2015: New York Magazine cover features photos of 35 women who've accused Mr Cosby of sexual assault and describe how their claims were balked at in U.S. society.
July 8, 2015: Ms Constand asks that a Pennsylvania district court nullify a confidentiality agreement with Cosby over her 2005 case, saying that his comments in the press following accusations of assault violated their agreement.
November 13, 2014: Model Barbara Bowman pens an article for The Washington Post detailing her litigation against Mr Cosby for sexual assault.
July 15, 2015: US President Barack Obama says that he cannot revoke Mr Cosby's 2002 Presidential Medal of Freedom, received under the administration of President Obama's predecessor George W. Bush.
But President Obama weighs in on a mounting flurry of accusations: "If you give a woman, or a man for that matter, without his or her knowledge a drug and then have sex with that person without consent, that's rape," he told the press.
Obama comments on Bill Cosby rape allegations
May 20, 2015: Model Janice Dickinson sues Mr Cosby for defamation for refuting claims that he drugged and raped her in 1982.
...
2006: Ms Constand and Mr Cosby settle out of court. Both sign confidentiality agreements.
2005: Ms Constand, an employee with Pennsylvania's Temple University athletics, files a civil suit against Mr Cosby for drugging and sexually assault her in early 2004.
Mr Cosby admits he obtained quaaludes that he hoped to use to drug and have sex with women.
2004: Ms Bowman files lawsuit against Mr Cosby for sexual assault. The case is settled out of court.
Reuters