Bill O'Reilly takes break from Fox News as sponsors pull advertising from show
More than 60 advertisers have withdrawn funding from 'The O'Reilly Factor'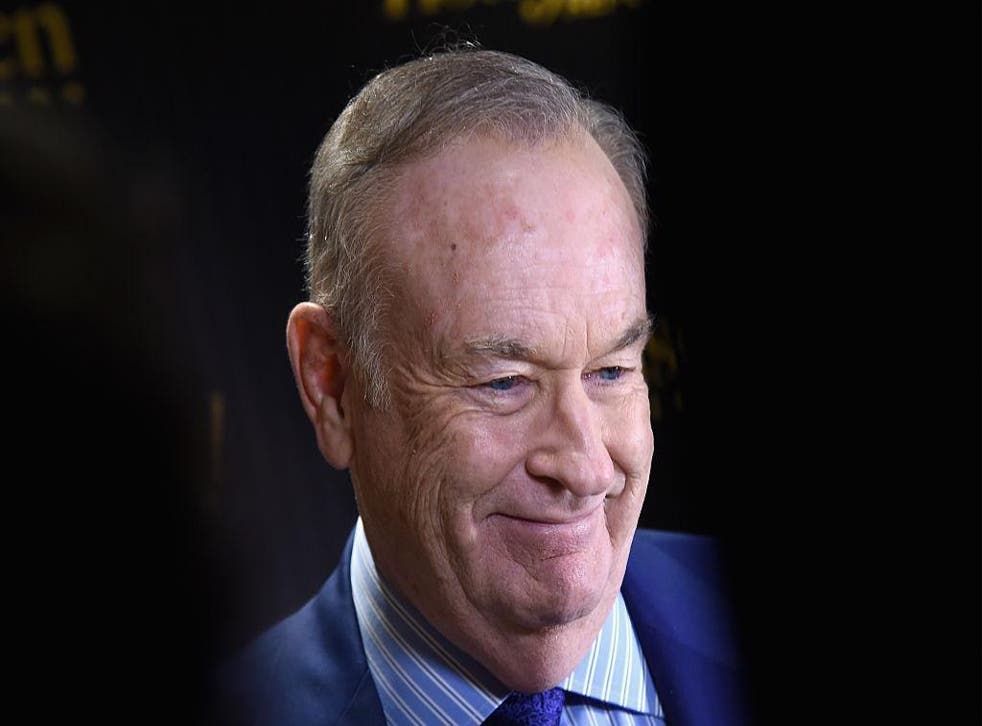 Fox News anchor Bill O'Reilly, who has been accused of sexually harassing female colleagues, will take a break from presenting his popular current affairs show after corporate sponsors pulled funding from the channel.
Mr O'Reilly announced that he would be taking a holiday until 24 April, before pointedly making it clear that it had been booked last year, long before the allegations emerged.
"Around this time of year I grab some vacation, because it's spring and Easter time. Last fall, I booked a trip that should be terrific," he said.
More than 60 advertisers publicly confirmed last week that they would not advertise during "The O'Reilly Factor", after The New York Times reported that the commentator had made payments of $13m (£10.4m) to settle sexual harassment complaints from five women who worked as on-air contributors or producers during his time at the channel.
According to research from Kantar Media, the 7 April episode ran with only four minutes and 40 seconds of paid advertising, down 69 per cent from the 14 minutes and 32 seconds of paid ads that the show averaged between 6 and 31 of March
In 2015, The O'Reilly Factor was a major source of Fox News funding, generating more than $178 million (£142 million) in advertising revenues.
Mr O'Reilly is one of the chanel's best-known presenters, and has worked with the organisation for over twenty years.
The New York Times report claimed settlements date back as far as 2002, when a female producer left the company after an alleged incident of verbal abuse.
Mr O'Reilly admits the pay-outs, but claims he was targeted because of his fame.
Former Fox News pundit Wendy Walsh calls out Bill O'Reilly for sexual misconduct
But Wendy Walsh, a former guest commentator on his show, said she was sacked from her role on the programme after she declined to accompany him to his hotel suite after a meeting.
The network's parent company, 21st Century Fox, said it would investigate the claims, but some have questioned whether the law firm hired to conduct the investigation is sufficiently independent from the broadcaster.
In a statement last week, Paul Rittenberg, a Fox News' advertising executive, said that the network was working with advertisers "to address their current concerns about 'The O'Reilly Factor.'
Join our new commenting forum
Join thought-provoking conversations, follow other Independent readers and see their replies