Black Panther has conviction overturned - but only after 41 years in solitary confinement
Terminally ill 'Angola 3' inmate Herman Wallace claims he was framed for murder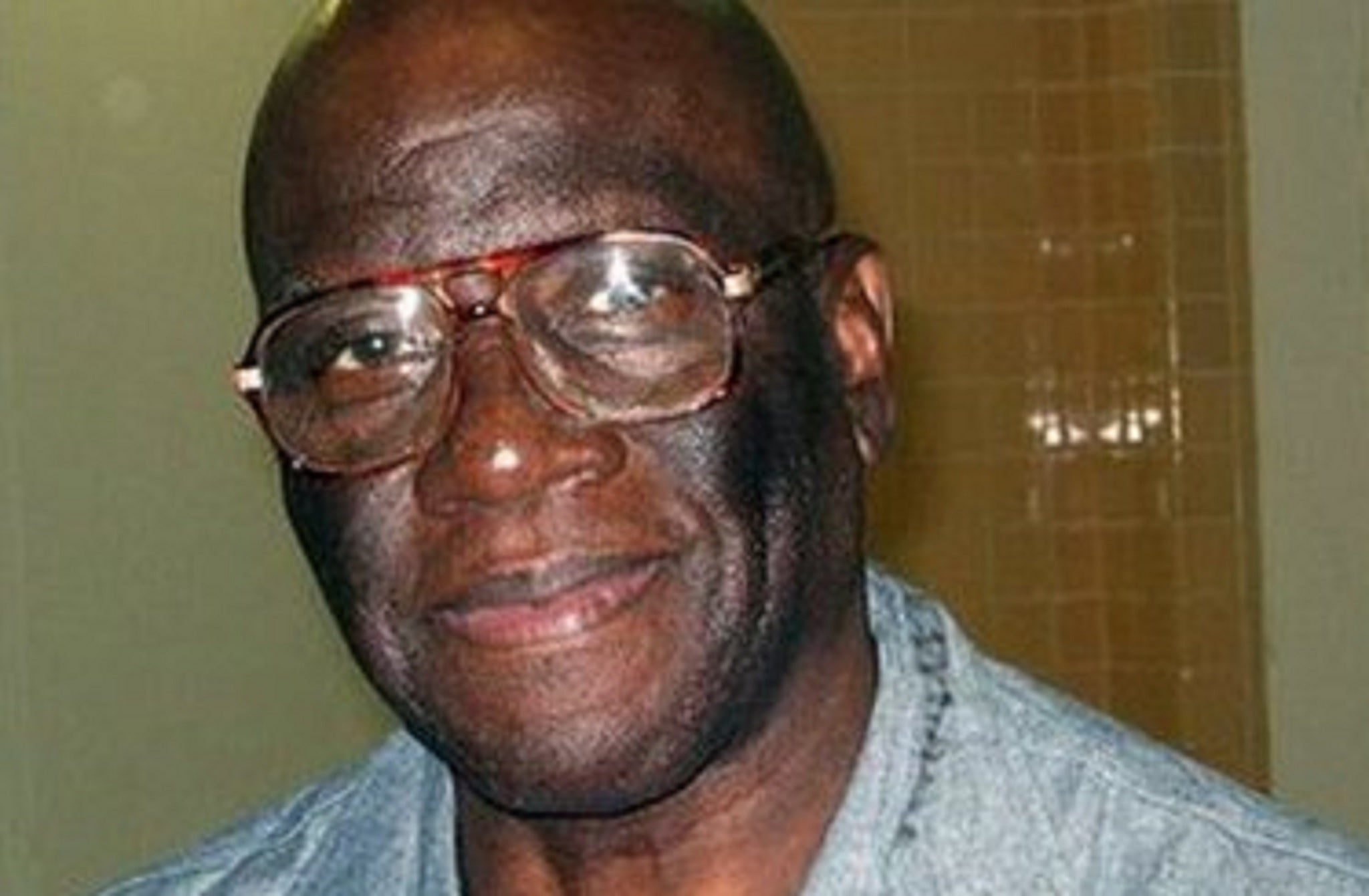 Campaigners against one of the great injustices of modern American history promised to fight on after a federal judge overturned the murder conviction of a former Black Panther who had served 41 years in solitary confinement.
Herman Wallace, who has terminal liver cancer, left his cell on a stretcher late on Tuesday night after Judge Brian Jackson ruled his 1974 conviction for killing a white prison guard was unconstitutional and ordered his immediate release.
The activist, now 71, is one of the Angola Three who were originally imprisoned for robbery at the notorious Louisiana State Penitentiary, known as Angola Prison because of its site on a former plantation populated by slaves stolen from Africa.
Wallace, with Robert King and Albert Woodfox, say they were framed for the murder at the height of the US civil rights movement because of their links to the Black Panther Party and fight for the rights of black inmates in a prison known as the "bloodiest in America".
In 1952, 30 prisoners later known as the Heel Street Gang hacked through their own Achilles tendons with razor blades in protest at working conditions. Between 1972 and 1975, the practice of arming inmates as guards resulted in the deaths of 40 prisoners amid a pervasive culture of violence and sex slavery.
Judge Jackson quashed Wallace's conviction because women were excluded from his jury, violating his right to a fair trial. But campaigners have for decades also pointed out that the all-white jury was drawn from the community in which prison guards lived. Amnesty International detailed in a statement this year that no physical evidence linked the men to the crime, that DNA evidence supporting their defence had been lost, and that the testimony of a key witness was discredited.
"The case of Herman Wallace is a tragic example of 'justice' gone wrong in the USA," a spokesperson for the human rights organisation said.
King, 70, was released in 2001 after 29 years in solitary confinement, but the campaign now focuses on Albert Woodfox, who still languishes in solitary confinement and is seeking a restraining order against the state of Louisiana for the strip and cavity searches inflicted on him daily.
"Justice delayed is justice betrayed," King told The Independent. "This is a bittersweet victory. Herman is free from prison but not from torment or the disease wrecking his body. The only consolation is that he won't die in prison convicted of a murder he was innocent of."
Louisiana quickly attempted to block Wallace's release and plans to appeal against the ruling. "I have the utmost respect for Judge Jackson [but] we respectfully disagree with his decision," said Baton Rouge District Attorney Hillar Moore.
King added: "To continue to do this, to persecute Albert or any other case in which the evidence is so overwhelmingly flawed is a matter of cruelty. It is a perpetuation of slavery."
Anita Roddick, the late philanthropist and founder of The Body Shop, was among the most prominent campaigners for the Angola Three, with whom she also became close friends before her death in 2007. She spearheaded the early development of In The Land Of The Free, a documentary released in 2010 and narrated by Samuel L Jackson.
"She would be just jumping up and down with joy today," said Gordon Roddick, her husband, who has continued the support via the Roddick Foundation with his daughter, Sam. "It was her main focus during the last few years of her life."
Mr Roddick hopes the release of Wallace, who is thought to have only months to live, will support Woodfox, 66. Sam Roddick said: "This victory puts a stake in the ground. Herman is fighting for social justice. This is about the cruelties of solitary confinement, continuing racism in America and the injustices that still go on within the US penal system."
Join our commenting forum
Join thought-provoking conversations, follow other Independent readers and see their replies