Black transgender woman delivers emotional interview about her abuse in prison
Ashley Diamond was raped repeatedly in a Georgia prison and denied female hormones she had taken for 17 years - she received an undisclosed settlement from the state this month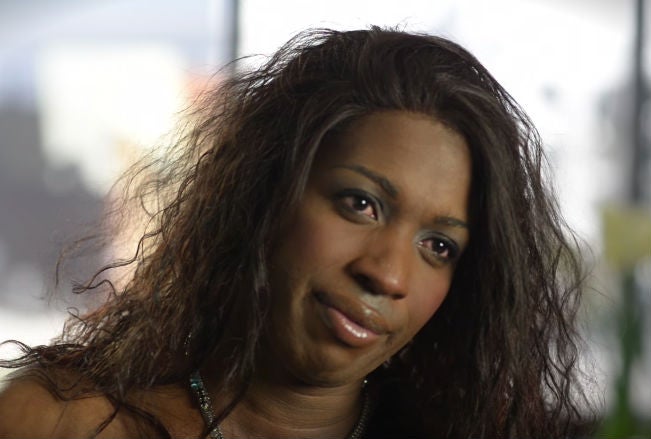 The case of a black transgender woman whose physical abuse and repeated rape in prison propelled the debate on transgender people's rights has reached an out of court settlement.
Ashley Diamond, 37, was released from a Georgia prison in August 2015 after serving three years out of an eight-year sentence for violating her probation for a non-violent crime.
Put in a male prison, she was denied her female hormones - medication that she had been taking for 17 years - which were necessary for her gender dysphoria, and she was sexually assaulted "at least" eight times.
In a video interview, Ms Diamond broke down in tears as she spoke about how she was abused, attacked and harassed and had "begged for help".
"The violence I suffered at the hands of other people was truly, truly rough," she said.
"How can, as a human being, we make another human being feel so unvalued that their life is disposable? I speak about this because I don't want anybody to feel like that," she added.
The Southern Poverty Law Center reached an agreement with the Georgia Department of Corrections in February to pay Ms Diamond an undisclosed financial settlement.
Her case was profiled internationally and gathered public support from celebrities like Elton John and musician Michael Stipe.
As a result of Ms Diamond's lawsuit, dozens of transgender inmates are now receiving hormone therapy for the first time since entering custody, according to the SPLC.
"This lawsuit has always been about more than me," Diamond said. "It's about standing up to injustice and ensuring that no other transgender people endure the horrific abuse and mistreatment that I experienced behind bars."
Ms Diamond's lawyer, Chinyere Ezie, said in the video that there is a system-wide practice in Georgia of humiliating transgender inmates and subjecting them to "state-sanctioned" abuse.
"System-wide disrespect, neglect, failure to appreciate the humanity of transgender individuals," she said.
Ms Diamond had a rough time after leaving jail, as reported by the New York Times. She earned $40 a week cleaning animal kennels at a friend's pet shelter and could not afford the fees for her parole or monitoring, or to pay for her medical treatment. Prison doctors had diagnosed her with post-traumatic stress and bipolar disorder.
Join our commenting forum
Join thought-provoking conversations, follow other Independent readers and see their replies