Bolsonaro accused of 'lethal incompetence' over lack of Covid vaccine planning
'Bolsonaro's killer stupidity over the coronavirus pandemic has crossed every single line,' said a paper in its front-page editorial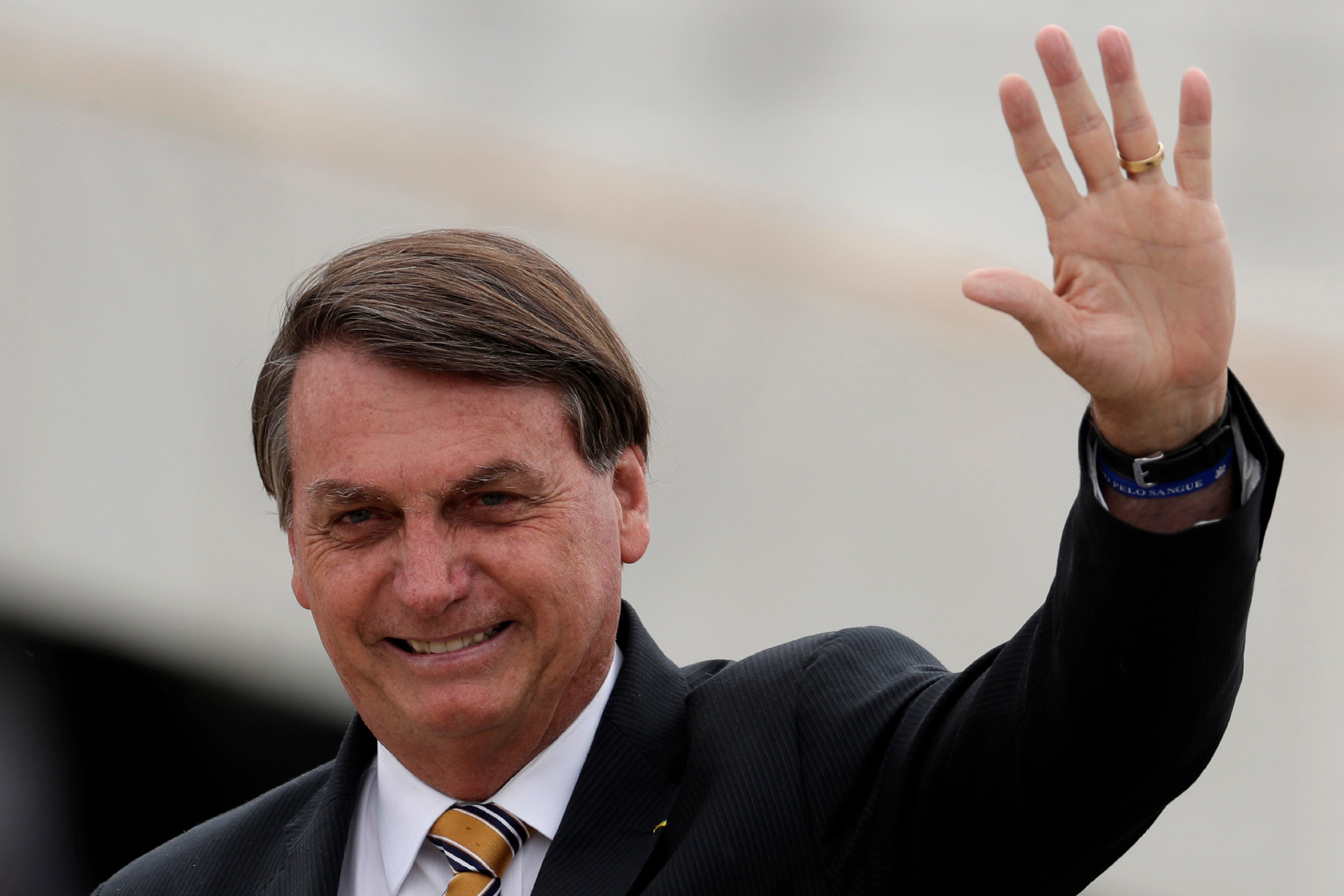 Leer en Español
Brazil's most widely-read newspaper has slammed President Jair Bolsonaro, who has been steadfast in his disapproval of masks, as "homicidally negligent" for failing to develop a vaccine programme that will cover the whole population.
With more than 180,000 people already killed by Covid-19 in Brazil, the Bolsonaro government published its vaccination plan on Saturday with plans to acquire enough jabs to cover 51 million people – just a quarter of the population.
The plan prioritises the most vulnerable, such as health workers, the elderly and indigenous communities, in the first half of 2021.
But it failed to mention a start date or logistics for the vaccination of the remaining 75 per cent of the 212 million-strong population, even as the country's Supreme Court gave Health Minister Eduardo Pazuello 48 hours to address this issue.
The Folha de São Paulo newspaper launched a blistering attack on the president in a front page editorial and claimed that Brazilians have been "abandoned by the government".
"Bolsonaro's killer stupidity over the coronavirus pandemic has crossed every single line. It's time for him to abandon this criminal recklessness and at least pretend to have the ability and maturity to lead a nation of 212 million at such a dramatic moment in its collective history. Enough tomfoolery with the vaccine!" it declared.
Mr Bolsonaro, who had previously dismissed the pandemic as "the little flu," is yet to sign a contract with Pfizer and suspended the clinical trial of CoronaVac, a vaccine developed by Chinese pharmaceutical company Sinovac, while pinning all hope on the vaccine developed by Oxford University and AstraZeneca.  
CoronaVac has been the subject of a political battle in Brazil with João Doria, President Bolsonaro's probable challenger for the next presidential election, its biggest supporter.  Political commentators have underlined it as the reason behind the president's hostility towards the vaccine and believe that the president's move to suspend the clinical trial of CoronaVac earlier in November was designed to prevent Mr Doria from posing as the saviour of the country in the 2022 general election.
Another newspaper, Estado de São Paulo, condemned Mr Bolsonaro's "lethal incompetence", writing: "We know neither how many vaccines the federal government will have, nor when. There are signs there will be a shortage of needles. And the [health] ministry resists negotiating viable options, such as CoronaVac … for blatantly political motives.
"There isn't a single aspect of the handling of this crisis that hasn't been contaminated by the obscurantism, neglect, incompetence or dishonesty of the president or his puppet in the health ministry," it added.
Mr Bolsonaro, who recovered from Covid-19 in July,  said he won't take any working vaccine for the coronavirus himself and called the use of masks to limit the spread of the disease "the last taboo to fall".
Join our commenting forum
Join thought-provoking conversations, follow other Independent readers and see their replies