Accused serial killer and border patrol agent planned to 'commit suicide by cop' after murders, police say
A 10-year border patrol veteran is accused of being a 'serial killer' by local police after being accused of murdering at least four women 
Chris Riotta
New York
Monday 17 September 2018 22:18 Comments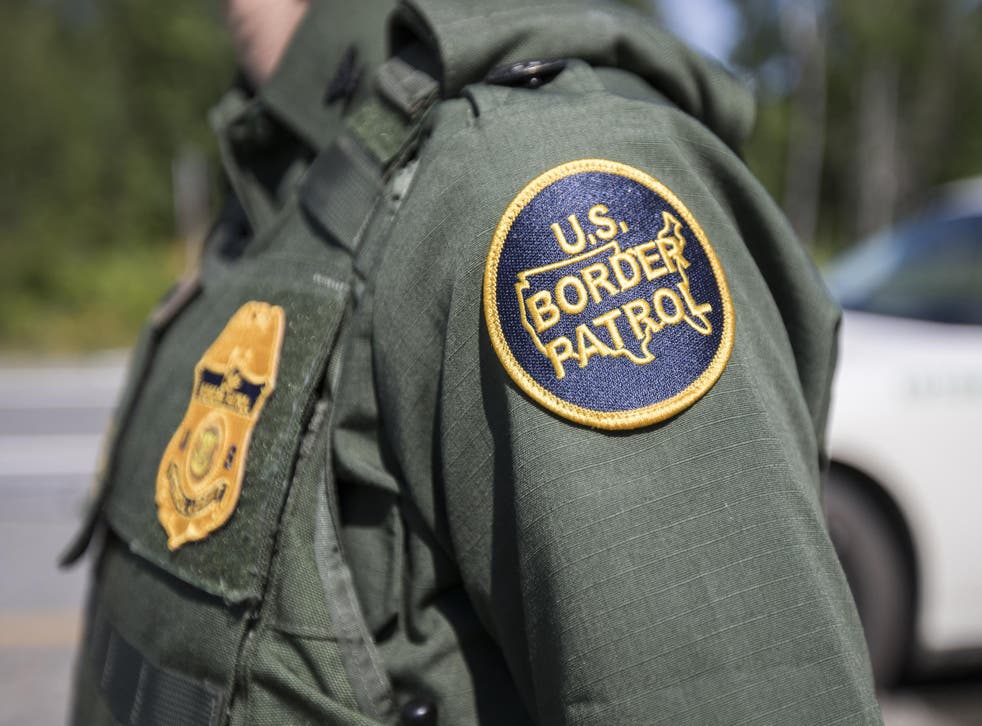 New details have emerged surrounding Juan David Ortiz, the US Border Patrol supervisor accused of murdering multiple women in a vicious killing spree across Texas.
The 10-year border patrol veteran killed at least four women throughout September, officials said during a Monday press conference, describing the suspect as a "serial killer". After believing he was identified, the 35-year-old began stockpiling weapons to prepare for a potential standoff with local police, investigators said.
Mr Ortiz "was going to try to commit suicide by cop," according to Webb County Sheriff's Chief Deputy Federico Garza.
The chief deputy told reporters Mr Ortiz "took advantage of this community, he had the trust of most of his victims, and he took that opportunity to commit this crime".
"He knew that the victims were harmless, that they really didn't have a defence against him," he continued. "At this point, that's all we know at this time."
Officials suggested the border patrol supervisor had a deep "hatred" for prostitutes, while alleging multiple of Mr Ortiz's victims were part of the sex workers' community. Investigators are still working on discovering his motive and creating a historical outline of events to determine whether other killings had taken place.
Law enforcement has not released any of the victims' names, however, one is believed to be a transgender woman, according to the Tampa Bay Times.
Texas nominee Beto O'Rourke explains why NFL players kneeling for the national anthem is not disrespectful
In an apparent planned attempt to kill himself, Mr Ortiz was going to brandish his cellphone to look like a weapon, according to Mr Garza. Instead, he was taken into custody this weekend in Laredo, Texas.
The border patrol supervisor was arrested early Saturday after a fifth victim escaped from Mr Ortiz and found a state trooper. The suspect fled and was found hiding in a truck in a hotel parking lot in Laredo, about 145 miles southwest of San Antonio.
Webb County District Attorney Isidro Alaniz told The Texas Tribune that after Mr Ortiz picked up the fifth woman she quickly realised that she was in danger.
World news in pictures

Show all 50
"When she tried to escape from him at a gas station that's when she ran into a (state) trooper," he said.
He also said that authorities believe Mr Ortiz had killed all four women since 3 September. Mr Alaniz said two of them victims were US citizens, but the nationalities of the other two were not yet known.
"It's interesting that he would be observing and watching as law enforcement was looking for the killer, that he would be reporting to work every day like normal," he continued.
The suspect is being held on $2.5m bond on several charges, including four counts of murder. It is not clear whether he has been assigned a lawyer yet, or given a a chance to enter a plea.
On Monday, national border patrol chief Carla Provost was forced to defend the agency she just recently began overseeing in August.
Ms Provost said she was "sickened and saddened" by the allegations against Mr Ortiz, while adding, "I cannot imagine the impact this has had on the community".
She called border patrol agents "consummate professionals" and said one supervisor's actions were "not indicative of my work force".
"There has been no lowering of standards," she added.
Customs and Border Protection issued a statement saying that it was fully cooperating with the investigation.
"Our sincerest condolences go out to the victims' family and friends. While it is CBP policy to not comment on the details of an ongoing investigation, criminal action by our employees is not, and will not be tolerated," the agency said..
The Texas Department of Public Safety, whose Texas Rangers are investigating, did not respond to enquiries.
The Associated Press contributed to this report.
Register for free to continue reading
Registration is a free and easy way to support our truly independent journalism
By registering, you will also enjoy limited access to Premium articles, exclusive newsletters, commenting, and virtual events with our leading journalists
Already have an account? sign in
Join our new commenting forum
Join thought-provoking conversations, follow other Independent readers and see their replies