Boy, 5, accidentally kills himself after caretaker with gun falls asleep
Man says he had permission to check on youngster and 17-year-old girl at home in Indiana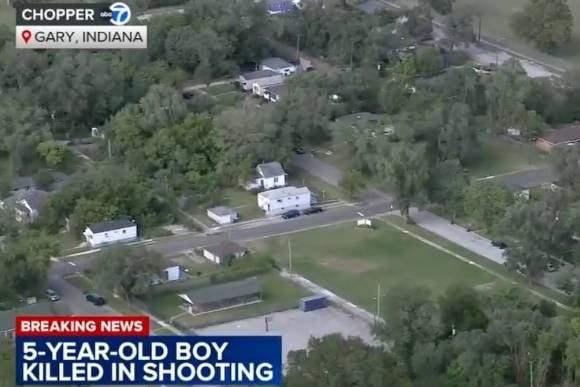 A five-year-old boy fatally shot himself after a caretaker fell asleep and left his gun out, according to authorities.
Police say that a 32-year-old man told them that the home's residents had given him permission to check on the boy and a 17-year-old girl while the adults were out.
He told investigators that he got to the house in Gary, Indiana, early on Wednesday after a night out and "placed his handgun down and fell asleep," the city's police department said in a statement.
Police say that the man said he was "awakened by a loud noise and saw that the child was shot."
The man, who police did not identify, told investigators he believed the boy, who is from Chicago, accidentally shot himself. After the incident, the man rushed the youngster to a hospital, where he died.
Commander Samuel Roberts of the Gary Police Department said that the man had been detained but no charges have yet been brought while the investigation continues.
He said that investigators were going through evidence and asking the public to provide information to help them determine "if it was indeed an accident or something other than an accident."
Anyone with information about the incident is asked to call (219) 755-3855.
The Associated Press contributed to this report.
Join our commenting forum
Join thought-provoking conversations, follow other Independent readers and see their replies