Boy, 3, is mauled to death by two neighbourhood dogs in New Jersey
Neighbours describe the dogs as 'menaces' to the community
Danielle Zoellner
New York
Wednesday 17 March 2021 23:34 Comments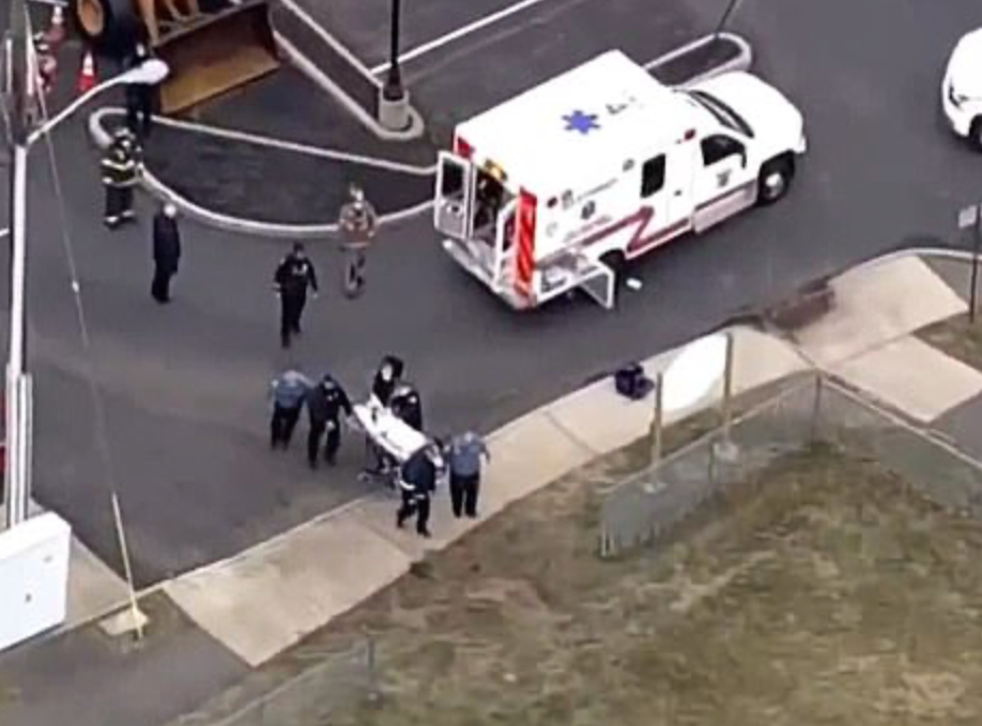 A three-year-old boy was killed and his mother was severely injured after they were attacked by two of their neighbour's dogs.
The incident occurred at a home in Carteret, New Jersey, around 4.30pm on Tuesday, according to local officials.
Eyewitness accounts from neighbours said that the young boy was playing in his backyard with his mom when the two dogs living next door, identified as pitbulls, were able to crawl underneath a fence that separated them from him.
Neighbours called 911 after they heard screaming, ABC7 reports.
When first responders arrived on the scene, they discovered the three-year-old was so severely injured that they decided to airlift him to a nearby hospital. He later died from his injuries.
His mother was transported to a hospital in an ambulance. Her condition was not currently known.
Read more:
Police have yet to release the names of the mother or deceased child.
One neighbour described the pitbulls as menances to the community, alleging that the animals have previously bit other people, ABC7 reports.
"Those pitbulls bit people all in this area," one neighbor told the publication. "I'm aware of certain houses, so I try to walk a different path when I know that they're on that block."
It was not clear if the neighbours would face charges after the incident. Town officials said that municipal records showed that the animals were not registered, which was against city laws. It was later confirmed that both animals were euthanised following the incident, NBC New York reports.
The Mayor of Carteret, Dan Reiman, tweeted his condolence towards the family on Tuesday night following the incident.
"Our prayers are with the family affected by a dog attack at a private residence on Laurel St. Thank you to the first responders who rushed in to attend to the victims, who are being transported by helicopter for emergency medical care. That's all the info we have at this time," Mr Reiman wrote.
The investigation is still ongoing.
Register for free to continue reading
Registration is a free and easy way to support our truly independent journalism
By registering, you will also enjoy limited access to Premium articles, exclusive newsletters, commenting, and virtual events with our leading journalists
Already have an account? sign in
Join our new commenting forum
Join thought-provoking conversations, follow other Independent readers and see their replies