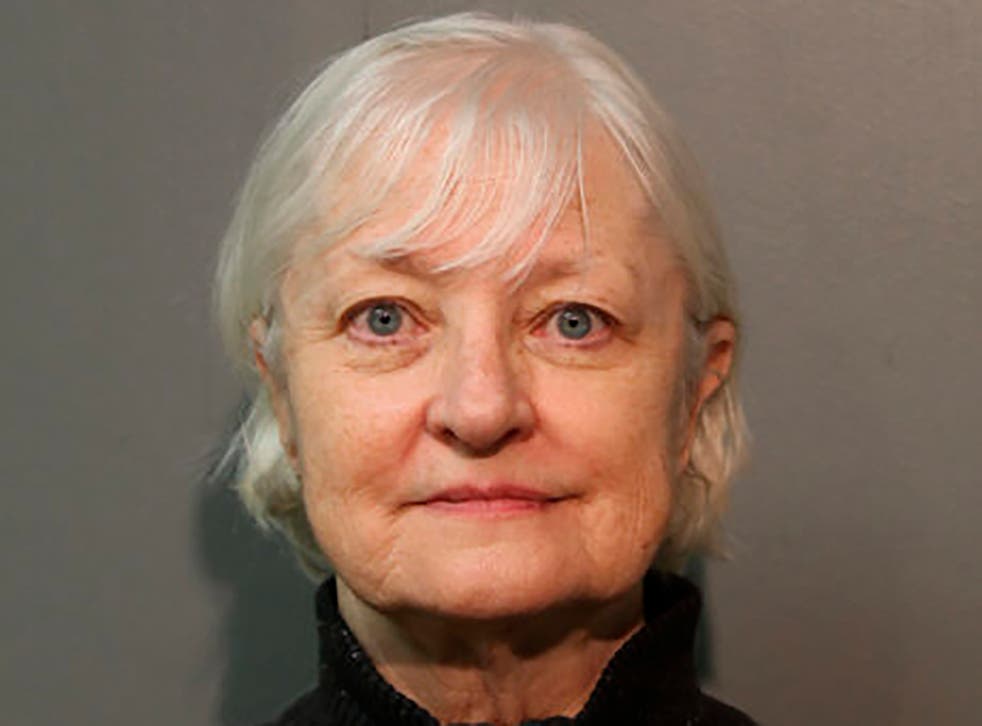 'Serial Stowaway' arrested again for trying to sneak onto plane in Chicago
Marilyn Hartman has snuck onto more than 30 flights without a ticket
A woman infamous for flying from the US to London without a ticket has been arrested for attempting to sneak onto another flight, authorities said.
Marilyn Hartman, known as the "Serial Stowaway", was caught attempting to stowaway on a flight at Chicago O'Hare International Airport on Tuesday.
The 69-year-old has snuck onto more than 30 commercial flights without a ticket.
She is currently being held on a trespassing charge, reports Associated Press.
She was last arrested in October 2019 as she attempted to pass security at Chicago O'Hare security, one of the busiest airports in the US.
Following a stay at Cook County Jail in Chicago, she has been staying at a facility while on electronic monitoring. The device tracked her as she headed for O'Hare airport, and an alarm was activated as she neared the terminal, where she was arrested this week.
Read more: 
In one of her most daring attempts, in January 2018, she snuck past Chicago security and flew to Heathrow Airport without a ticket.
Her latest arrest comes two weeks after a judge rejected a plea deal for 18 months of probation for a previous stowaway attempt.
Officials plan to seek a felony escape charge for Hartman.
Hartman first boarded a flight illegally in 2002 from Chicago to Copenhagen in Denmark. That same year, she caught another international flight to Paris without a ticket. Her globetrotting remained off the security radar until August 2014, when she was caught flying from San Jose in California to Las Vegas.
This week, she revealed how she managed to sneak onto flights without being caught.
On being asked how she managed to get past the Transportation Security Administration (TSA) checkpoints without a boarding pass, she told CBS News: "I was always let through. I mean I was able to go through the security line without a boarding pass."
She added: "I got by them, this is the thing that is so crazy, by following someone they would be carrying like a blue bag. And the next thing I know, I get into the TSA line and TSA lets me through, and they think I'm with the guy with the blue bag."
Register for free to continue reading
Registration is a free and easy way to support our truly independent journalism
By registering, you will also enjoy limited access to Premium articles, exclusive newsletters, commenting, and virtual events with our leading journalists
Already have an account? sign in
Register for free to continue reading
Registration is a free and easy way to support our truly independent journalism
By registering, you will also enjoy limited access to Premium articles, exclusive newsletters, commenting, and virtual events with our leading journalists
Already have an account? sign in
Join our new commenting forum
Join thought-provoking conversations, follow other Independent readers and see their replies