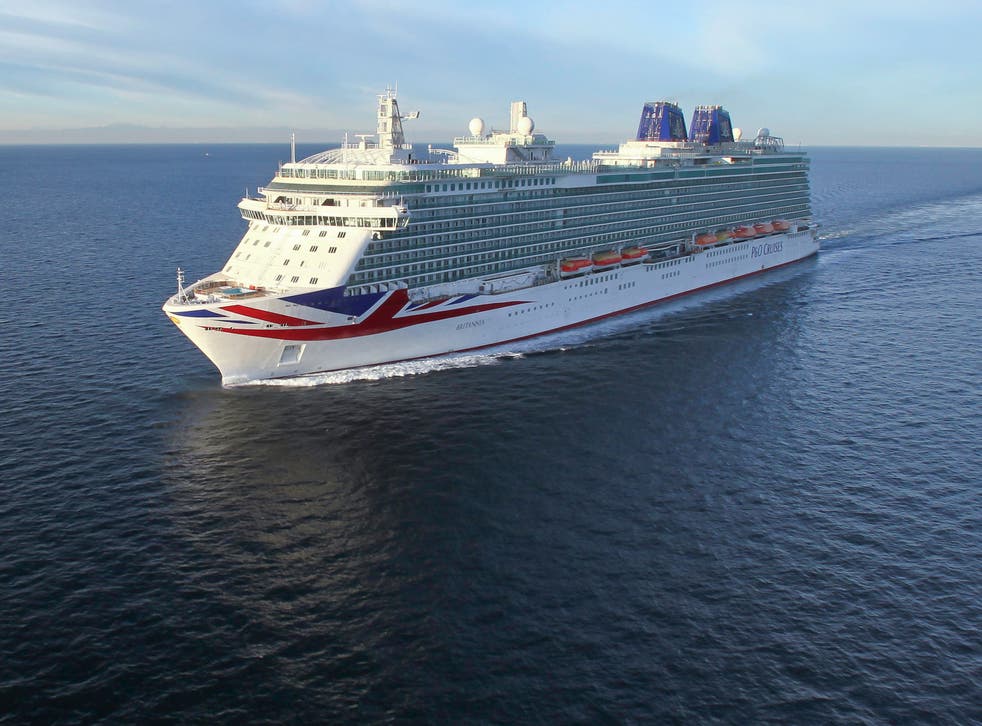 P&O Cruises launches UK 'voyages to nowhere' – and passengers must be vaccinated
The cruise ships will try to set a course for sunny weather
No vaccination, no voyage – that will be the rule for the UK's leading cruise line when it resumes domestic sailings in June.
P&O Cruises says only people who have received both Covid-19 jabs, and waited a further week, will be allowed onboard the first voyages the company plans to operate since April last year.
The company's first departure will be from Southampton on 27 June. Britannia will make a series of three- and four-night "voyages to nowhere" – with no ports of call. Instead, the captain will try to set a course for sunny weather.
The cruises, including all meals and accommodation, start at £449.
A new P&O Cruises vessel, Iona, will operate a series of week-long cruises starting on 7 August, which will including anchoring off her namesake Scottish island of Iona – but without the opportunity to land. The lowest price is £1,199.
Paul Ludlow, president of P&O Cruises, said: "Whilst there is still uncertainty about holidays abroad this summer, we are delighted to be able to offer our guests the ultimate escape here in the UK with the reassurance that we will take care of everything.
Read more:
"Also, we really will look at the weather forecast each cruise and aim to take our ships where it is warm and sunny."
Prospective passengers are told by P&O Cruises: "Given the advanced progress of the UK vaccination programme and strong expressed preference on the part of our guests for this limited series of UK coastal cruises, these sailings on Britannia and Iona will be for UK resident, Covid-19 vaccinated guests only.
"For these cruises the definition of 'vaccinated' is a minimum of seven days following the second dose of the currently approved Covid-19 vaccines being administered."
The cruise line has yet to say what will constitute an approved form of evidence, though Mr Ludlow told BBC Breakfast "a letter from your GP will suffice".
Passengers who are medically unable to have the vaccination will be denied boarding, as will children who have not had the jabs.
Passengers will have to show travel insurance too – costing £77 for a week for a 65-year-old passenger with no pre-existing medical conditions.
"Insurance documents will be checked at the terminal and boarding will be denied, at guests' own expense, for anyone without appropriate cover," the company says.
Voyages go on sale on 22 March.
Register for free to continue reading
Registration is a free and easy way to support our truly independent journalism
By registering, you will also enjoy limited access to Premium articles, exclusive newsletters, commenting, and virtual events with our leading journalists
Already have an account? sign in
Register for free to continue reading
Registration is a free and easy way to support our truly independent journalism
By registering, you will also enjoy limited access to Premium articles, exclusive newsletters, commenting, and virtual events with our leading journalists
Already have an account? sign in
Join our new commenting forum
Join thought-provoking conversations, follow other Independent readers and see their replies