Boycott launched against openly gay St Louis Rams player Michael Sam, by Christian lobbyist Jack Burkman
Michael Sam was drafted by the NFL team on Sunday, and celebrated by kissing his boyfriend live on TV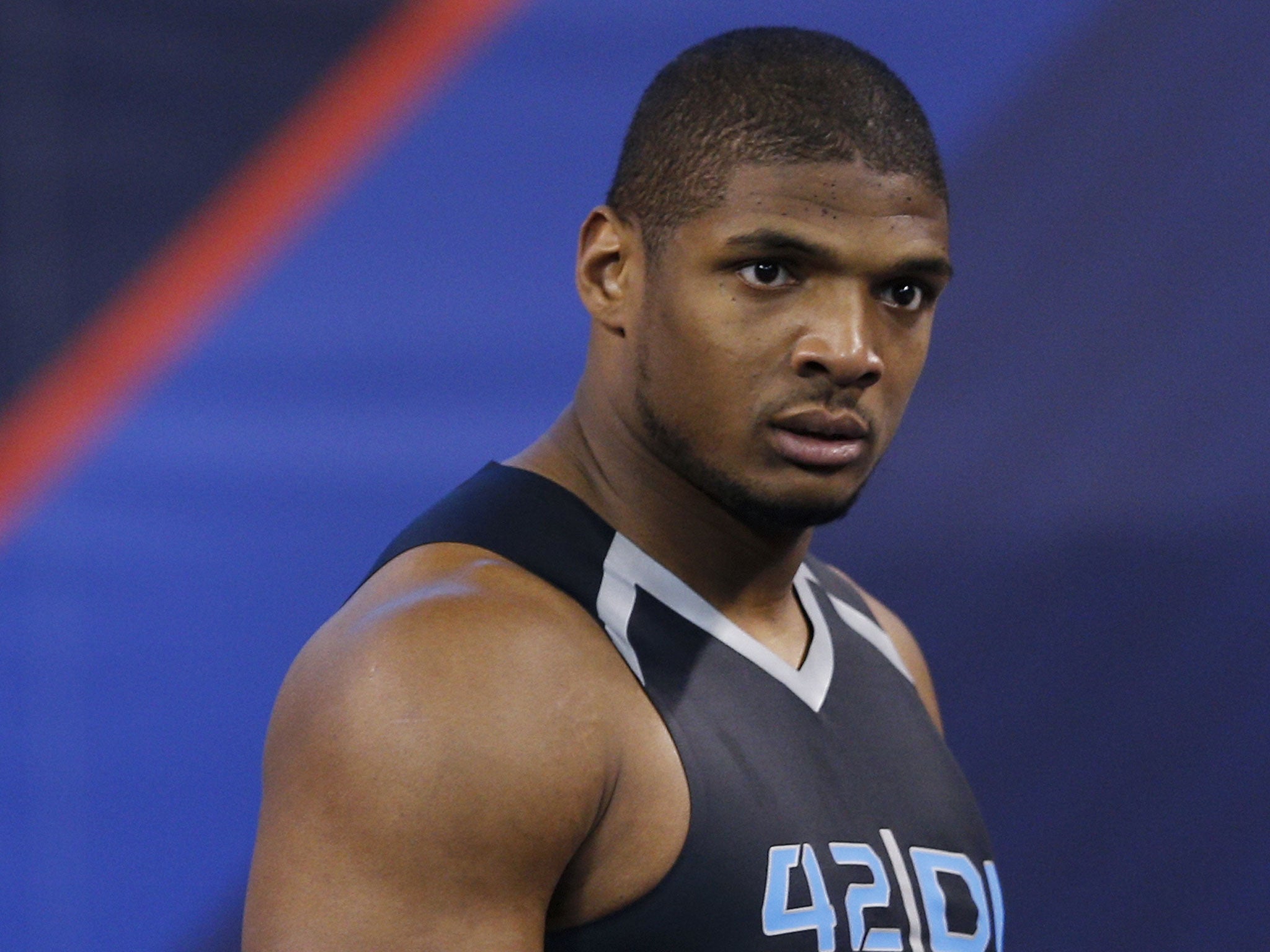 A powerful Christian lobbyist in the US has delivered on his threat to launch a nationwide boycott against any team or company which hires Michael Sam, after the NFL's first openly gay player was drafted by the St Louis Rams on Sunday.
In a move which he said will teach companies a lesson for "trampling on Christian values", Jack Burkman has also aimed his protest against financial giant Visa, who gave Mr Sam his first advertising contract.
A coalition of evangelical Christian leaders from across the US, as well as influential grassroots organisations in 27 of the 50 states, have now been mobilised against the firms, according to Mr Burkman.
As part of the protest, Rams fans will be told to stop buying the team's merchandise and not to attend games, while members of the public will be asked stop using their Visa cards, and to sell any of the company's stocks they may own.
"Visa and the Rams will learn that when you trample the Christian community and Christian values, there will be a terrible financial price to pay," said Burkman, head of the Washington DC lobbying firm JM Burkman & Assoc.
"Openly gay football players send a terrible message to our youth about morality. Somebody needs to step up because the moral fiber of the nation is eroding."
As well as the boycott, Mr Burkman's firm is attempting to push a draft bill through Washington, which will ban all openly gay players from the NFL and other professional sports in the country.
Mr Burkman's attack comes after the 24-year-old football player was praised for celebrating his acceptance call from Rams coach Jeff Fisher on Sunday evening by kissing his boyfriend live on sports channel ESPN.
Chat show host Ellen Degeneres tweeted: "So proud of the @STLouisRams for showing there's nothing to be afraid of. Congratulations, @MikeSamFootball".
Speaking at a news conference held by the Rams after being drafted, Sam said: "I've been getting in shape and preparing for this moment for a very long time. I'm so determined to be great."
When asked about potential detractors, Sam said: "It's about football. Can I play football? Yes I can."
Join our commenting forum
Join thought-provoking conversations, follow other Independent readers and see their replies