Brazilian judge approves gay conversion therapy amid furious backlash from LGBT rights campaigners
Federal Council of Psychology calls ruling 'dangerous'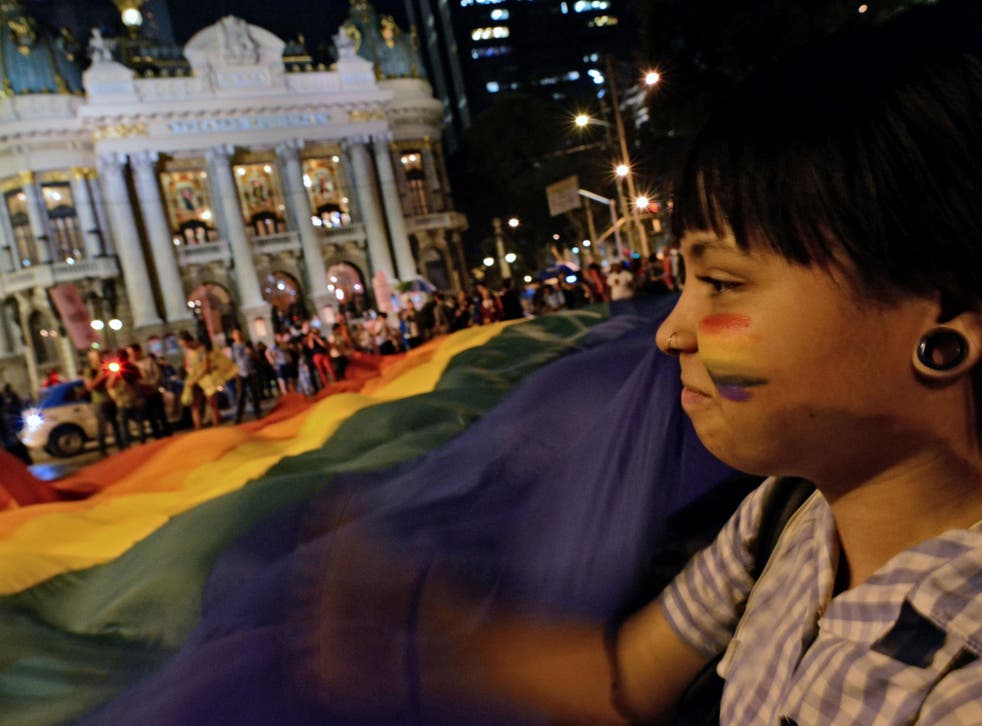 A judge in Brazil has approved the use of gay conversion therapy, amid a furious backlash from campaigners, psychologists and celebrities.
Federal judge Waldemar de Carvalho ruled that homosexuality could be considered a disease.
The Brasilia judge last week backed a controversial evangelical psychologist, Rozangela Justino, who wanted to 'treat' gay people with discredited and harmful sexual orientation conversion therapies.
The Federal Council of Psychology approved a resolution in 1999 prohibiting psychologists from treating homosexuality as a disease.
The council said the ruling "opens the dangerous possibility of the use of sexual reversion therapies" and would appeal the injunction.
The council's chief, psychologist Rogério Giannini, told the The Guardian: "It is not a serious, academic debate, it is a debate connected to religious or conservative positions."
David Miranda, an openly gay Rio de Janeiro politician, told the newspaper: "This decision is a big regression to the progressive conquests that the LBGT community had in recent decades."
Referring to reactionary backlashes to gay events in recent weeks, he added: "Like various countries in the world, Brazil is suffering a conservative wave."
LGBT+ rights around the globe

Show all 9
Toni Reis, who heads the National Lesbian, Gay, Bisexual, and Transgender Alliance, told reporters the injunction was a step backward and he planned to appeal it at the Inter-American Court of Human Rights.
Other prominent Brazilians have also voiced their opposition to the ruling.
Popstar Anitta wrote on Instagram: "People dying, hungry, the government killing the country with corruption, no education, no hospitals, no opportunities... and the authorities are wasting their time to announce that homosexuality is a sickness.
"Homosexuals and bisexuals now have a treatment for this 'sickness' here. So I ask... who is the real sick person here? I'm praying to God that these real sick people find the cure of these crazy minds and start to look at the real important things here."
Another singer, Ivete Sangolo, echoed this sentiment. "The sick ones are those who believe in this great absurdity," he said on social media.
Also on social media, the hash tag #curagay ('gay cure') was widely shared, along with messages of support for the LGBT community.
"There's no cure for what is not a disease," said Beto Perazzo on Twitter.
Join our new commenting forum
Join thought-provoking conversations, follow other Independent readers and see their replies