Brazilian Mayor who ran town by WhatsApp is jailed for stealing millions from poorest citizens
Lidiane Leite lived the life of luxury in a city 180 miles away after stealing around £4.5m from one of the poorest towns in the entire country
Caroline Mortimer
Monday 04 December 2017 01:49 Comments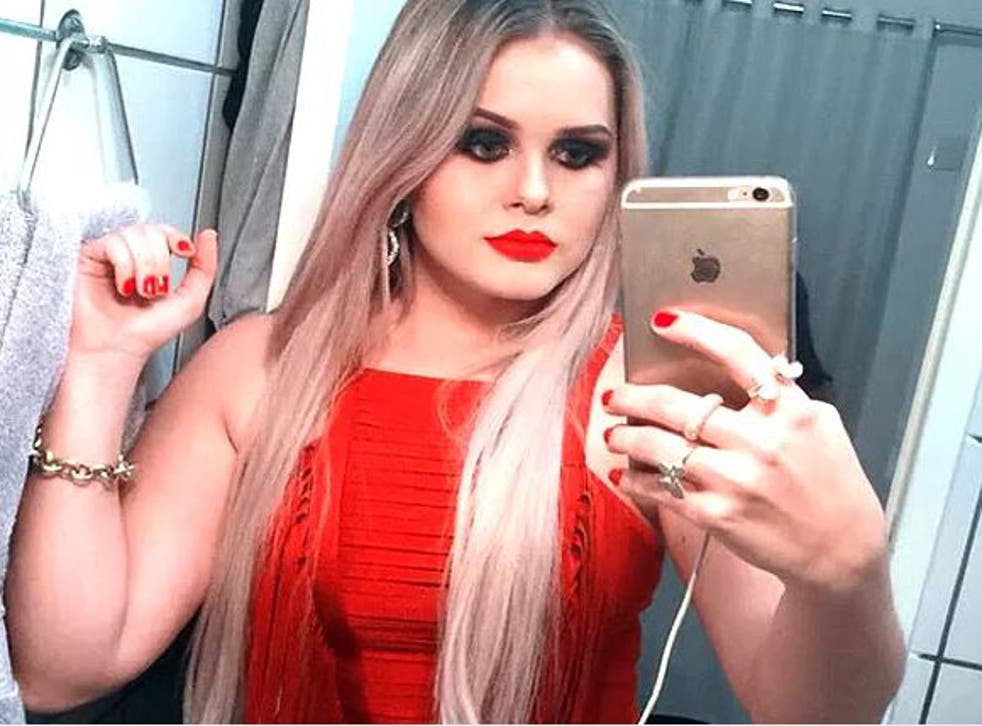 A Brazilian mayor who governed her town via WhatsApp has been jailed for at least 14 years for embezzling millions from its education budget.
Lidiane Leite went on the run in August 2015 when she was accused of taking the money form the town of Bom Jardim in Brazil's north-west.
The 27-year-old directed local officials using WhatsApp while she lived a life of luxury in Sao Luiz, the state capital of Maranhão, around 180 miles away.
She eventually gave herself up after 39 days on the run.
Following a two-and-a-half year legal battle, Leite was sentenced to 14 years and one month in prison followed by six years of house arrest after she was found guilty of taking R$20m (£4.5m) from an education fund.
She is still able to appeal the decision, the TNH1 news channel reported.
The saga began in 2012 after her former boyfriend, Humberto Dantas dos Santos, who was also known as Beto Rocha, was banned from serving as mayor of the town in 2012 due to corruption allegations.
Shortly afterwards, Leite ran in his place and appointed the 44-year-old as her chief advisor. He was responsible for most of the town's day-to-day management.
Meanwhile Leite lived a lifestyle full of expensive champagne and fast cars in Sao Luiz as she communicated with her deputies via a special "Task Force" WhatsApp group.
World news in pictures

Show all 50
Dos Santos is still on the run but was also sentenced to 17 years and nine months in prison followed by seven years and four months of house arrest in absentia.
At the start of 2015 the couple broke up and Dos Santos resigned. This is when the corruption scheme started to unravel
Bom Jardim is a poor town of around 40,000 people in one of the country's' poorest states.
Many families rely on the local school to give their children at least one decent meal a day. Locals told the BBC that during Leite's tenure they never had food at the school which first prompted the investigation into the mayor and her associates.
The authorities began to look at Leite's social media feeds where she repeatedly bragged about her glamorous life of luxury.
One post on Instagram wrote: "Before I became mayor, I was poor. I had a Land Rover, now I drive a [Toyota] SW4. Maybe I should buy a more luxurious car, because – thank you God – I have enough money to do it.
"I can buy whatever I want. I'm going to spend money on what I want and I don't care what people say about me."
Once Brazilian authorities announced her arrest she went on the run – all the while sending WhatsApp messages to her deputies insisting she was still the mayor and forbidding them from talking to prosecutors.
Fabio Santos de Oliveira said she and around 10 others had pilfered millions from the state coffers – especially the health and education budgets.
He said: "In one case, she contracted fake companies to rebuild three schools in Bom Jardim, that way she could steal money from the budget."
Register for free to continue reading
Registration is a free and easy way to support our truly independent journalism
By registering, you will also enjoy limited access to Premium articles, exclusive newsletters, commenting, and virtual events with our leading journalists
Already have an account? sign in
Join our new commenting forum
Join thought-provoking conversations, follow other Independent readers and see their replies