Breitbart editor says Donald Trump Jr's Russia meeting 'is straight up collusion' in private chat
'The slack message was not a statement that I was making. It was taken out of context,' says editor
Maya Oppenheim
Wednesday 12 July 2017 15:26 Comments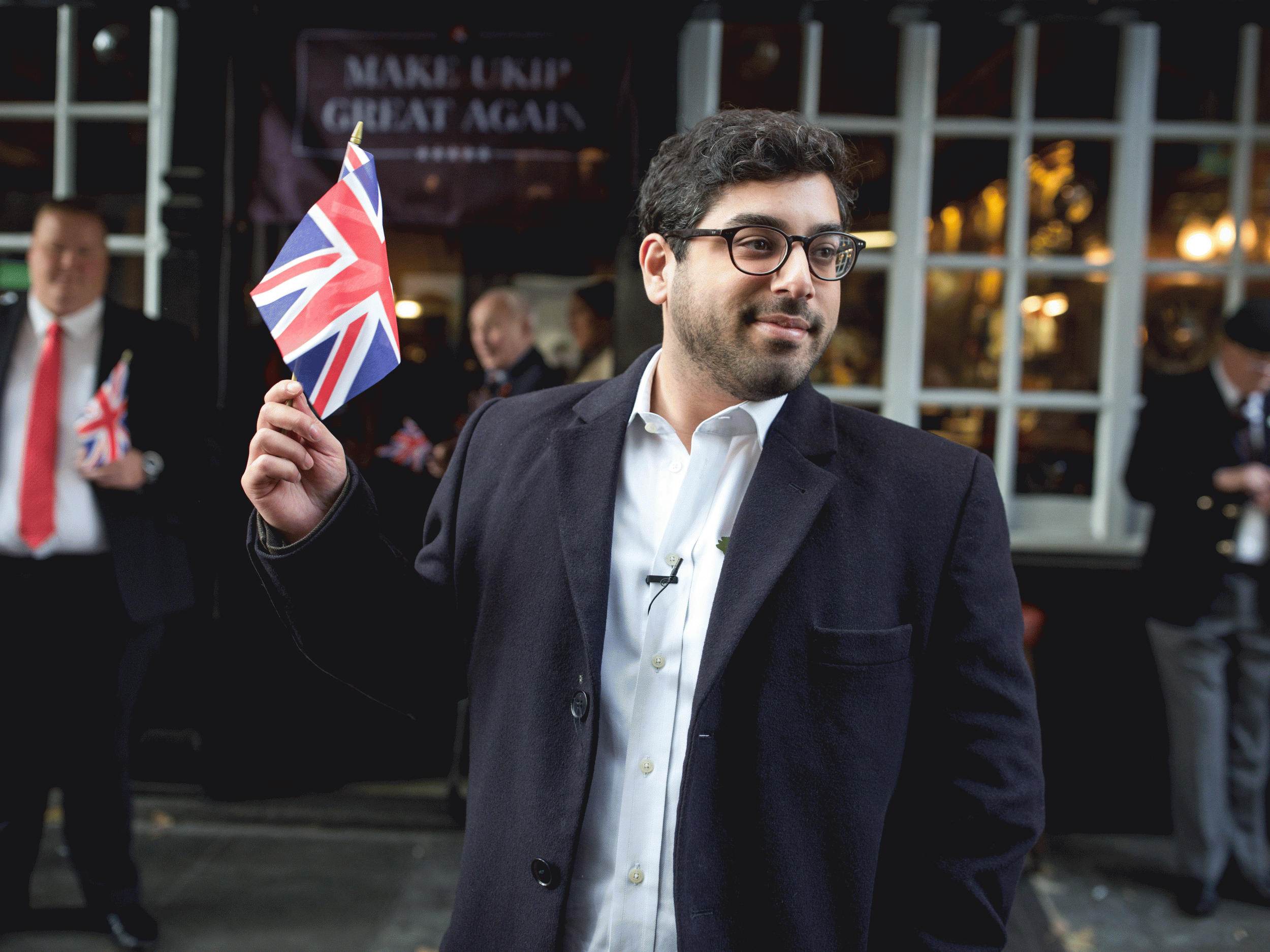 A Breitbart editor has suggested Donald Trump Jr's Russia emails amount to "straight up collusion".
Raheem Kassam, the editor-in-chief of Breitbart London, is said to have made the remarks during an exchange on the far-right publication's internal messaging application Slack.
According to a transcript of the conversation obtained by CNN, Kassam said: "So like, this is straight up collusion. Right?"
Minutes before the President's oldest son had disclosed an email exchange on Twitter from June 2016. It showed his communication with an associate trying to arrange a meeting with a Russian lawyer claiming to have information that could damage Hillary Clinton's campaign.
The intermediary describes the "high level and sensitive information" as "part of Russia and it's government's support for Mr Trump" – following months of denials by the Kremlin and White House over alleged interference in the election.
"I love it," the younger Trump responded, setting up a meeting that later took place at Trump Tower in New York, on 9 June last year.
Iran's 'Trumpism' contest

Show all 10
Kassam, a former chief advisor to Nigel Farage, told The Independent his private remark was taken out of context.
"The slack message was not a statement that I was making. It was taken out of context by Oliver Darcy [the CNN journalist]."
He added: "If I were to say the comment to you over the phone, it would be in a sarcastic tone posed as a question, but he wanted to read into it what he could."
Kassam challenged Ukip's November 2016 leadership election before dropping out of the race at the end of October.
His campaign slogan "make Ukip great again" took inspiration from President Trump. Kassam has previously labelled his movement as "Faragist" and joked that he was the "Faragest of the Faragists".
Kassam joined Breitbart as managing editor when conservative columnist James Delingpole set up the British post of the conservative publication in 2014.
Steve Bannon, White House Chief Strategist and the former executive chairman of the site, declared Breitbart "the platform for the alt-right" - a political movement which has been accused of racism, antisemitism and misogyny - after taking the reins around four years ago.
Bannon transformed the agenda from ultra-conservatism to anti-establishment, anti-immigrant, nationalist and unabashedly pro-Trump during the presidential election. It is now the most widely-read Conservative site in the US and has been dubbed "Trumpbart". The President gave numerous interviews to the site in the build-up to the election, boosting its traffic to a 124 per cent spike in 2016.
Register for free to continue reading
Registration is a free and easy way to support our truly independent journalism
By registering, you will also enjoy limited access to Premium articles, exclusive newsletters, commenting, and virtual events with our leading journalists
Already have an account? sign in
Join our new commenting forum
Join thought-provoking conversations, follow other Independent readers and see their replies