Brexit: Donald Trump 'could tempt other countries to leave EU if he strikes favourable US-UK deal'
'When it comes to foreign policy, he's willing to turn the table over', says leading candidate for ambassador to EU
Harriet Agerholm
Monday 16 January 2017 16:38 Comments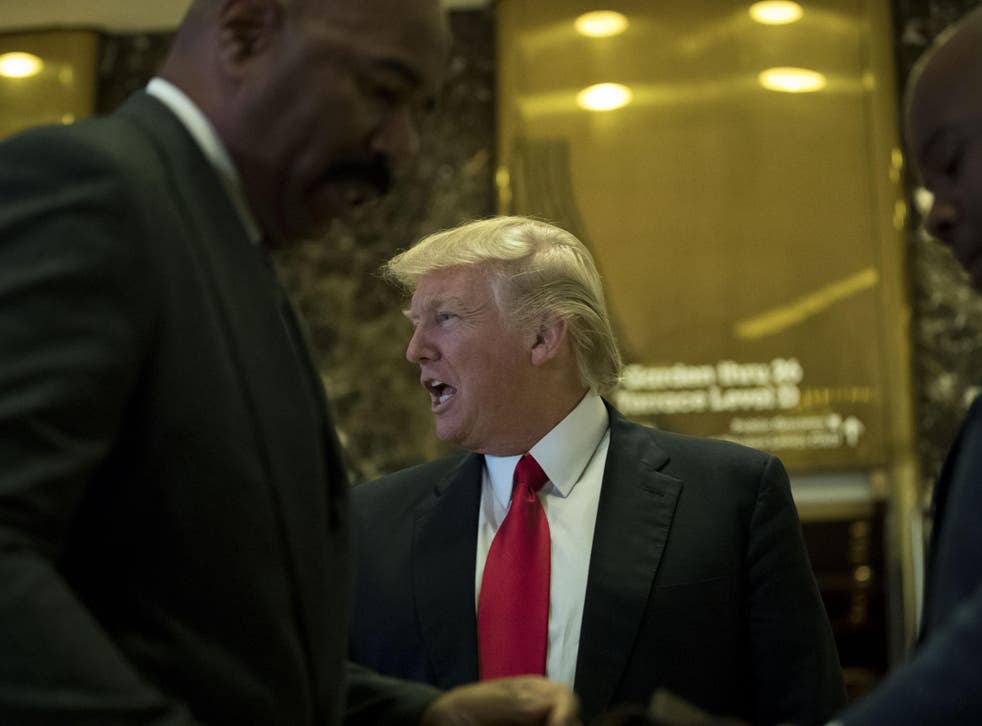 Donald Trump could tempt EU member states to exit the bloc by striking a favourable US-UK trade deal, the businessman tipped to be the next US ambassador to Europe has said.
Ted Malloch, a strident Brexiteer who is expected to be named as Mr Trump's leading EU diplomat at his inauguration on Friday, said it was an "ingenious" idea to offer bilateral trade deals to member states.
Under EU law, individual countries in the bloc cannot make trade deals with third countries on their own, so any member state would have to leave first.
Mr Malloch's comments follow the President-elect's first interview with the British press in which he said Brexit was "a great thing" and predicted that other states would follow the UK in exiting the group.
"I believe others will leave. I do think keeping it together is not gonna be as easy as a lot of people think," the President-elect told former Justice Minister Michael Gove in an interview for The Times.
Asked to give some insight to a potential UK-US trade deal, Mr Malloch told the BBC it could start with the most basic terms, but could be built up to a large scale collaborative deal similar to the The Transatlantic Trade and Investment Partnership (TTIP).
Yet he stressed that any future deals would be be made between individual countries, saying: "Mr Trump has clearly said that any new deals with anyone in the future will be done on a bilateral basis."
Asked if the same deal with the UK could be offered to other European countries he said: "I think the idea of offering such a deal – again negotiated on a bilateral basis to other European countries – is an ingenious one."
"It also circumvents a certain bureaucratic organisation called the European Union".
In a strong indication that Mr Trump was willing to depart from the US's traditionally pro-EU stance, he said: "You're dealing with President Trump and clearly when it comes to foreign policy [...] he's willing to turn the table over and do something quite different."
Mr Malloch claimed there were "three or four" other European countries where a referendum on the EU had been demanded, adding "we'll see what their populations say".
Anti-Europe sentiment has been observed in the Netherlands, France and Germany ahead of crucial elections scheduled in 2017.
Trump and Putin passionately kiss in street mural

Show all 14
When pushed as to whether he thought it a "good thing" for European states to leave the bloc, he did not directly answer the question, but concluded: "The world economy is changing [...] The pendulum is swinging in the direction of Mr Trump."
After Mr Trump's criticism, German Chancellor Angela Merkel on Monday said Europe's fate was "in our own hands"
Register for free to continue reading
Registration is a free and easy way to support our truly independent journalism
By registering, you will also enjoy limited access to Premium articles, exclusive newsletters, commenting, and virtual events with our leading journalists
Already have an account? sign in
Join our new commenting forum
Join thought-provoking conversations, follow other Independent readers and see their replies