US bank bosses 'warn Theresa May they will leave UK' if she does not give details of Brexit trade negotiations
The warning is said to have been given to the Prime Minister at a high-profile meeting in New York
Katie Forster
Saturday 24 September 2016 23:14 Comments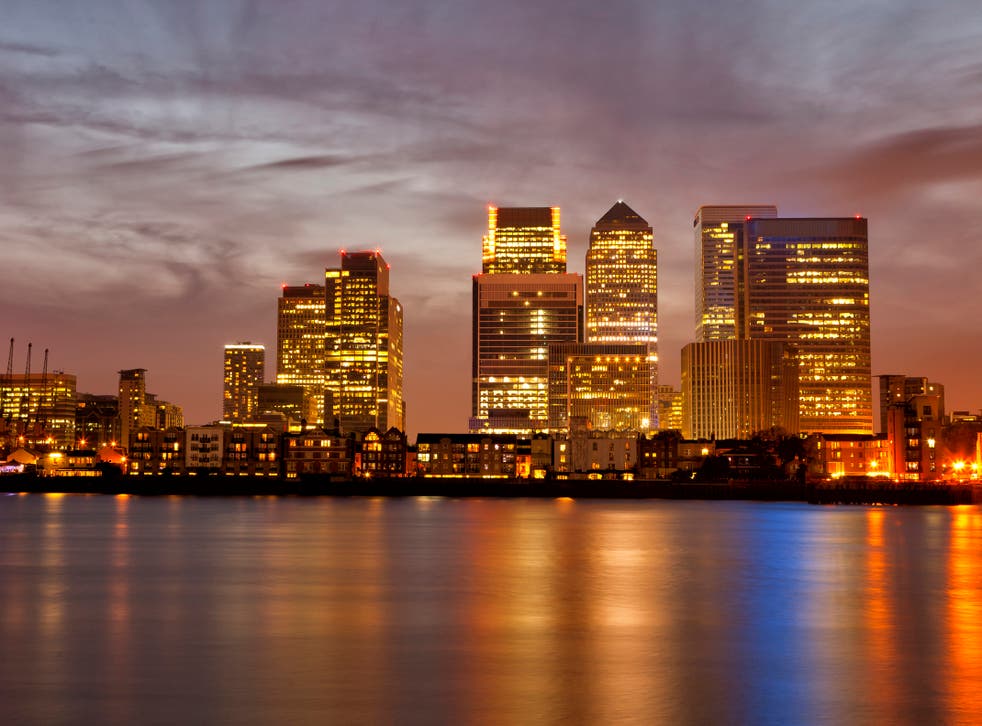 Theresa May has been told she must clarify the details of a post-Brexit Britain soon, or face an exodus of major US-based corporations who operate from the UK.
Investors have reportedly warned the Prime Minister they could begin to move staff to other European countries before Britain leaves the EU if they are not given an outline of how trade negotiations will work in future.
The warning was made to Ms May at a high-profile meeting with the heads of several multinational banks in New York, according to The Daily Telegraph.
The newspaper said that big financial players such as Goldman Sachs, Morgan Stanley and BlackRock attended the meeting, at which Ms May reportedly did not disclose how Britain would negotiate its new relationship with the EU.
Instead, the Prime Minister said she would pursue a deal "in the national interest", an anonymous source close to the meetings told the newspaper.
The source said: "The message was clear from at least some of those present: if Theresa May cannot provide some early clarity about where the negotiations will end up, the only way to avoid that uncertainty would be a move towards Europe – there will not be time to wait."
Hedge fund manager made millions betting markets would collapse after Brexit
Martin Schulz, President of the European Parliament, has also urged Ms May to begin the process of leaving the EU.
During a visit to Downing Street last week, Mr Schulz said the European Parliament wanted Britain to have completed the exit process by early 2019.
He argued it would be wrong for British voters to take part in EU Parliament elections – in June 2019 – while the negotiations were ongoing.
The moment the Government triggers Article 50 of the Lisbon Treaty, a two-year countdown begins during which negotiations would have to be complete.
What experts have said about Brexit

Show all 11
So far Ms May has publicly said she would not trigger Article 50 before the end of 2016, though European Council President Donald Tusk has claimed she told him it would be implemented in early 2017.
Following the result of the Brexit vote in June, US investment bank Morgan Stanley was rumoured to be moving 2,000 London jobs to Dublin and Frankfurt, but this was later denied.
Financial services contributed £126.9bn to the UK economy in 2014, according to a government report – around 8 per cent of the country's total added value that year.
Register for free to continue reading
Registration is a free and easy way to support our truly independent journalism
By registering, you will also enjoy limited access to Premium articles, exclusive newsletters, commenting, and virtual events with our leading journalists
Already have an account? sign in
Join our new commenting forum
Join thought-provoking conversations, follow other Independent readers and see their replies