BuzzFeed sued by Russian tech chief named in dossier against Donald Trump
Decision to publish was 'perhaps one of the most reckless and irresponsible moments in modern journalism' according to lawyers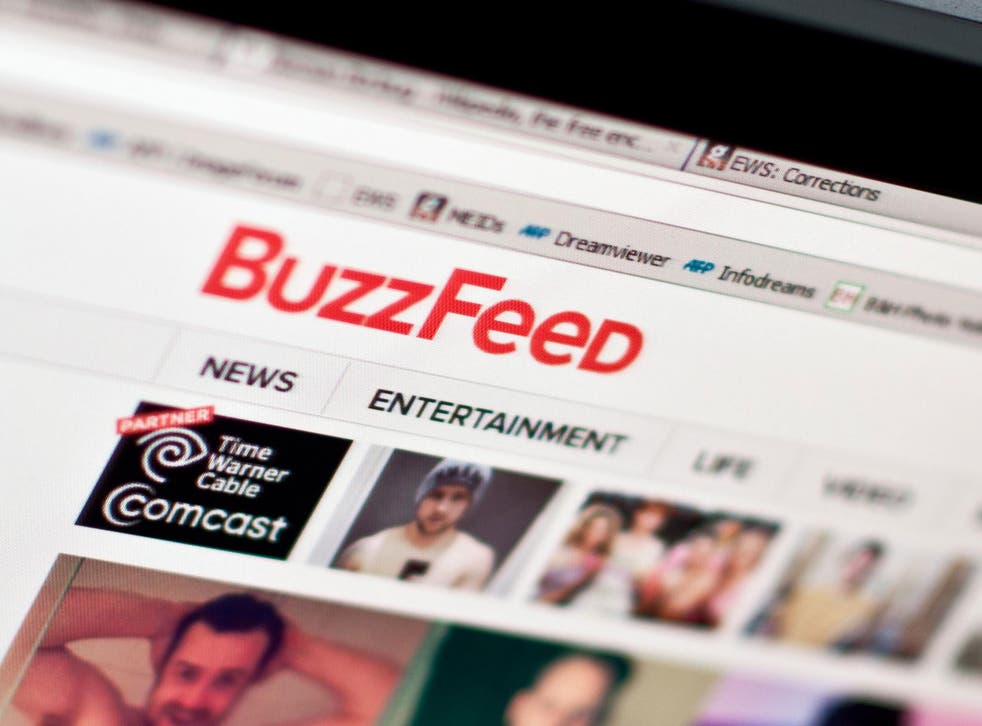 BuzzFeed and its editor Ben Smith are being sued by a Russian technology tycoon who was named in the so-called "dirty dossier" against President Donald Trump.
A defamation lawsuit seeking unspecified damages has been filed in Florida by lawyers acting for Aleksej Gubarev, the multimillionaire chief of Luxembourg-based company XBT.
And a separate lawsuit has been filed in London by Mr Gubarev's lawyers against British former spy, Christopher Steele, who compiled the dossier.
Vladimir Putin says Donald Trump didn't use prostitutes because he's met so many beautiful women
Lawyers claim BuzzFeed acted "recklessly" in publishing specific allegations made towards the end of the dossier that Mr Gubarev and his company were involved in Russian hacking operations designed to damage the Democratic Party.
The complaint says none of the allegations had "any basis in fact" and that publication of the dossier has left Mr Gubarev's reputation in tatters, compromised his family's safety and damaged his business.
The lawsuit criticises BuzzFeed for publishing the 35 pages of salacious memos, alleging that: "BuzzFeed itself admitted it had no idea what — if anything — in the dossier was truthful."
Several media outlets declined to publish the dramatic dossier because its contents could not be verified – and Mr Gubarev's lawyers called BuzzFeed's decision to publish, "perhaps one of the most reckless and irresponsible moments in modern journalism".
CNN reported the existence of the dossier but not its contents, prompting BuzzFeed to publish the document in full on its website, sparking one of the most extraordinary press conferences in living memory as Mr Trump went to war with journalists who he accused of producing "fake news" and denounced the dossier as a smear worthy of Nazi Germany.
Mr Gubarev's lawsuit claims that while more than 30 publications tried to contact him after the dossier's publication, he was not contacted by BuzzFeed for his right of reply prior to publication in a breach of conventional journalistic practice.
"I'm really damaged by this story. This is why I'm ready to spend money and go to court about this," Mr Gubarev told CNN Money in January before he filed the lawsuit.
"I have a multimillion dollar business. Why do I need these connections with hackers? It's absolutely not true, and I can go to the court and say this."
Mr Gubarev, who founded the Webzilla site in Florida and built an international technology empire, lives in in Cyprus with his wife and children.
BuzzFeed said in a statement they have now removed Mr Gubarev's name from the dossier and apologised for including it, admitting they should have redacted his name from the dossier, as they did with other individuals.
When it published the dossier, BuzzFeed highlighted that its contents were unverified and that it contained "errors", although editor-in-chief Ben Smith wrote that its reporters had spent weeks investigating the report.
Relations between the media and President are at unprecedented level of hostility in US history with Mr Trump's chief strategist, Steve Bannon, branding news outlets "the opposition party".
Mr Trump called BuzzFeed "a failing pile of garbage" during the post-dossier press conference and has this week put out several tweets criticising The New York Times.
In the complaint filed in Florida, Mr Gubrarev's lawyers argue that he is not a public figure, removing the defence of there being a public interest in naming him.
If the court disagrees, lawyers will have to prove that BuzzFeed acted both negligently and maliciously in order to prove defamation.
A potential defence available for BuzzFeed is that of neutral reportage, which defends the publishing of some defamatory material if it is in the public interest.
Register for free to continue reading
Registration is a free and easy way to support our truly independent journalism
By registering, you will also enjoy limited access to Premium articles, exclusive newsletters, commenting, and virtual events with our leading journalists
Already have an account? sign in
Register for free to continue reading
Registration is a free and easy way to support our truly independent journalism
By registering, you will also enjoy limited access to Premium articles, exclusive newsletters, commenting, and virtual events with our leading journalists
Already have an account? sign in
Join our new commenting forum
Join thought-provoking conversations, follow other Independent readers and see their replies