Can the heir to 'Chavismo' seize the day?
Hugo Chavez has revealed the recurrence of his cancer to prepare Venezuelans for the end of a 14-year political era that he has dominated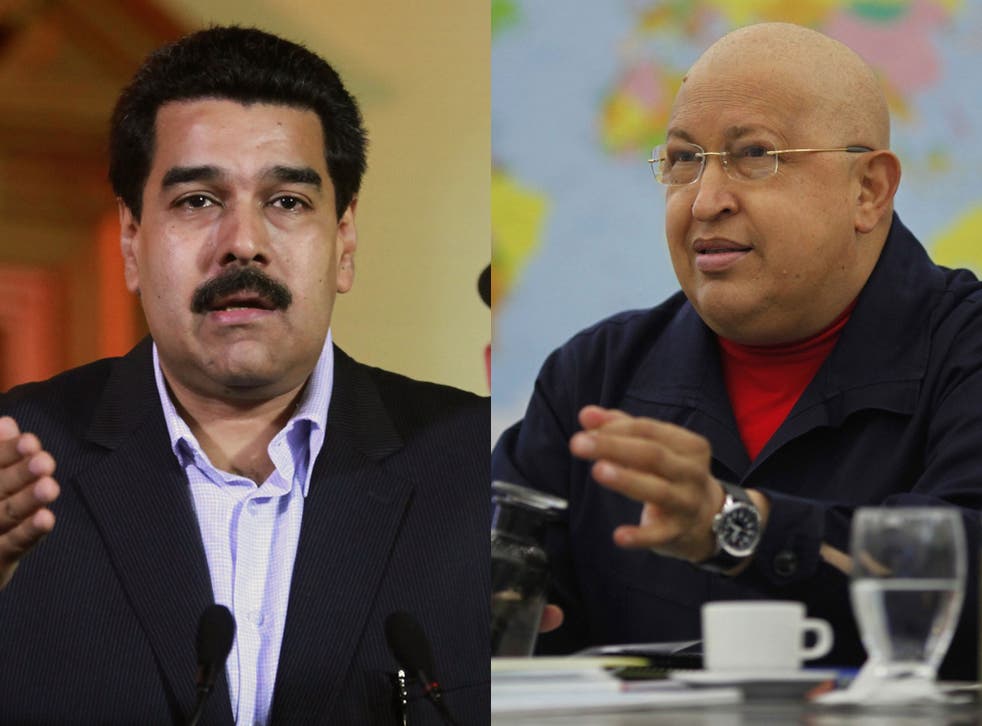 When Hugo Chavez went on television last Saturday to reveal the recurrence of his cancer and to warn that fresh surgery he faced in Cuba would carry significant risk, he pointed to the sword once owned by Simon Bolivar, the hero of South American independence, and pleaded for "all the support of the people". No leaders use the power of theatre to better effect than Mr Chavez, whose socialist movement, known as Chavismo, has dominated politics in Venezuela for 14 years.
The sword, which he confiscated from the Central Bank, is his favourite prop. He is also prone to the occasional nationalistic gesture, such as when he ordered 99 tonnes of gold stored in the Bank of England returned to Caracas last year. Never mind the logistical cost of the transfer (not least in insurance premiums), the bars had to come home. Now the master of bombast needs the public's support more than ever. Re-elected in October after declaring himself free of the cancer that first struck in mid-2011, Mr Chavez is seemingly in grave medical straits after his operation.
But as well as prayers, he needs political loyalty. If he dies before his 10 January swearing-in or even thereafter, new elections will be held. Would Chavismo endure without Mr Chavez? That his condition was serious again was clear enough even in that Saturday broadcast when, for the first time, he hinted at his own mortality by naming Vice-President Nicolas Maduro as next in line. Should Mr Chavez die quickly, Mr Maduro, a former bus driver on the radical left of the party, would take over until 9 January when power would go to the President of the National Assembly, pending new national elections.
Uncertainty is Venezuela's new reality. In few countries – at least those that call themselves democracies – is one man so central to its politics, its daily life even its identity. And there are plenty of questions over whether Mr Maduro has the personality or the charisma even to half fill the shoes of the man he might replace or the clout to hold together the coalition of competing interests that is Chavismo.
Predictions about a post-Chavez Venezuela, if that is what is coming, will be informed in part by gubernatorial elections this Sunday when the man who led the opposition in the October elections only in the end to be defeated, Henrique Capriles Radonski, is in a race in his province with former Vice-President and Chavez loyalist Elias Jaua. If Mr Capriles wins, he will surely be the candidate to take on Mr Maduro if new elections come quickly. A loss for Mr Capriles on Sunday would leave the opposition in disarray.
The fear for the opposition already is that the President's turn for the worse will stir a sympathy vote in the governors' races this weekend. There are even some suspicions that the President's medical emergency is being deliberately over-egged to stir up popular sympathy for political ends.
Certainly, there was no absence of theatrics when Mr Maduro, flanked by National Assembly President Diosdado Cabello and Oil Minister Rafael Ramirez, addressed Venezuelans in a nationwide broadcast on Wednesday. All three men had travelled to Cuba to be on hand during the President's surgery, which lasted a reported six hours, and then returned to Caracas in the early hours of the morning.
Venezuelans have not been told the nature of Mr Chavez's cancer, beyond the fact that surgeons last year removed a cricket ball-sized tumour from his pelvic region. That his condition is serious was not left in doubt. "Our people need to accompany him in his treatment process but also that our people are serenely prepared to face these hard, complex and difficult days we are living," Maduro said, his voice cracking.
Today, the Information minister, Ernesto Villegas, revealed that the President had suffered bleeding during his surgery on Tuesday. Mr Chavez was going through "a progressive and favourable recovery of the normal values of his vital signs", he said. "This recovery process, nevertheless, will require a prudent period of time as a consequence of the complexity of the surgery performed."
For now, political combat has been suspended in the country. Taking a break from campaigning, Mr Capriles adopted a tone of concern. "My only wish is that the President takes the reins of the country on 10 January 2013," he said last night. "The country is filled with problems that need to be solved."
Those problems in South America's largest oil economy are many and could quickly overwhelm Mr Maduro should he eventually assume power or indeed Mr Capriles. After growth was protected this year in large part by enormous tranches of social spending to help ensure Mr Chavez's re-election, observers expect a sharp reduction in growth next year and possibly even a dip into recession.
Mr Chavez's purpose last Saturday was to demand unity and a rallying of the party faithful around Mr Maduro. But it may not be that easy. "As long as Chavez survives, Maduro is likely to remain unchallenged," noted Stephen Johnson, of the Center for Strategic and International Studies. "In the event that Chavez does not, a power struggle could develop among Maduro and other members of Chavez's United Socialist Party of Venezuela (PSUV) to become the party's official candidate or to replace him outright."
Timeline: The Bolivarian Revolution
February 1992 Chavez, a military officer, leads failed coup against government and is jailed for two years.
December 1998 Wins national elections with 56 per cent of the vote. Sworn in February 1999.
December 1999 New "Bolivarian Constitution" passed.
July 2000 Re-elected under new constitution.
April 2002 After street riots protesting his socialist programme, military demands Chavez steps down and takes him into custody. Released three days leader and returns to power.
August 2004 Thwarting the opposition, Chavez wins a recall referendum with 58 per cent of vote.
December 2005 Opposition boycotts parliamentary elections. Assembly left with Chavez loyalists only.
September 2006 Chavez uses visit to UN General Assembly to denounce the United States. "The devil was in here today and it still smells of sulphur," he said, referring to then President George W Bush.
December 2006 Wins third term with 63 per cent of vote.
January 2007 Embarks on fresh round of nationalisations including of telecoms and energy companies.
February 2009 By decree, Chavez eliminates term limits meaning he can be President for life as long as he keeps winning re-election.
June 2011 Reveals he has cancer. Surgeons in Cuba remove a tumour. To undergo a second round of surgery.
July 2012 Fighting for re-election, Chavez reassures voters he is free of cancer.
October 2012 Defeats Henrique Capriles by 10 points. To be sworn in for a six-year term in January 2013.
8 December 2012 Reveals return of cancer. Hours later he undergoes surgery in Cuba. Prognosis uncertain.
Join our new commenting forum
Join thought-provoking conversations, follow other Independent readers and see their replies