Canada orders diplomats to stop using Justin Trudeau cardboard cut-outs
The Prime Ministerial replicas have fallen flat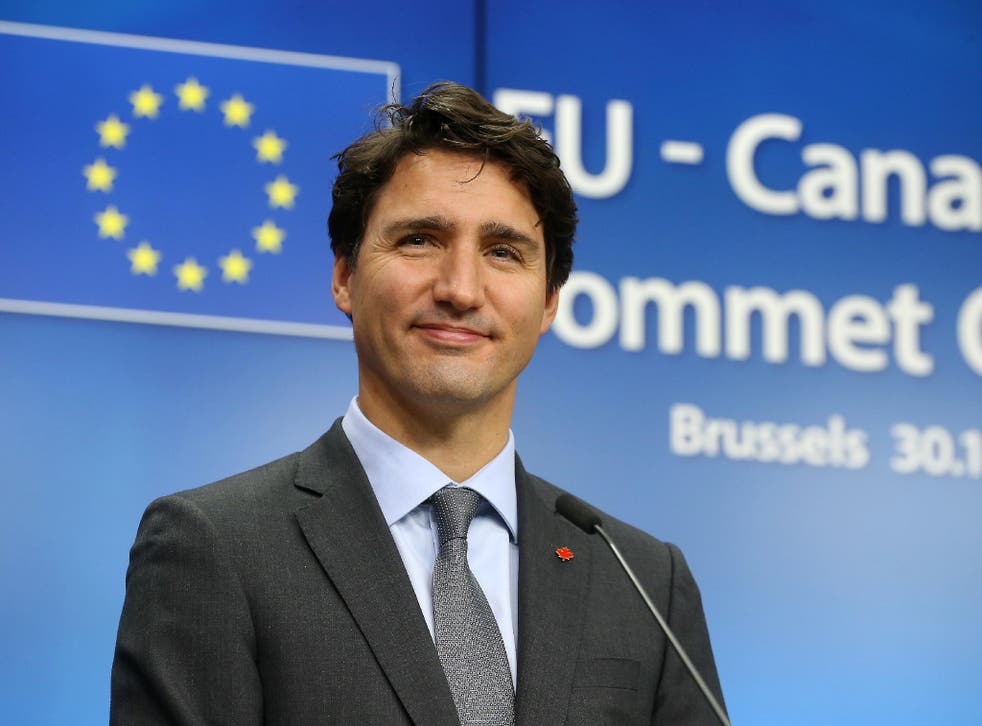 Canadian diplomats in the US have been ordered to stop using cardboard cut-outs of Justin Trudeau at commercial and political events.
The life-sized paper replicas of the Prime Minister were bought online in bulk by the Canadian embassy last summer and wheeled out at the South by Southwest arts festival in Texas and the Canada Day event in Washington last year.
Although the self-standing Trudeaus drew many visitors and selfies, Global Affairs Canada put an end to the fun.
"We are aware of instances where our missions in the United States had decided to purchase and use these cut-outs," department spokesperson Michael O'Shaughnessy said, as reported by CBC.
"The missions have been asked to no longer use these for their events."
The cut-outs were costly, at $149.79 from HistoricalCutouts.com, an online firm in Pennsylvania, according to documents obtained by Conservative researchers. But the officials ordered them anyway, declaring it would be a "hoot".
The cut-out company owner, Stephen Taren, said his firm had sold between just 10 and 20 cut-outs of the liberal leader since he was elected, however.
Not everyone was kind about the Trudeau stand-ins.
"A life-size, two-dimensional cut-out is probably a perfect metaphor for everything that Justin Trudeau represents," John Brassard, conservative MP for Barrie-Innisfil in Ontario, told CBC.
"You've got the shallow facade, and yet there's very little in the way of depth or substance there."
The online firm also sells cut-outs of Mr Trudeau's predecessor, conservative Stephen Harper. It is not clear whether similar cardboard stand-ins were used by the embassy at events.
New York Magazine published a Trudeau paper doll set shortly after he was elected, encouraging readers to "play dress-up with Canada's foxy new Prime Minister."
Join our new commenting forum
Join thought-provoking conversations, follow other Independent readers and see their replies