Canadian Prime Minister Justin Trudeau 'photobombs' Vancouver students' prom picture
'We were just taking photos and hanging around talking, and then he just comes running'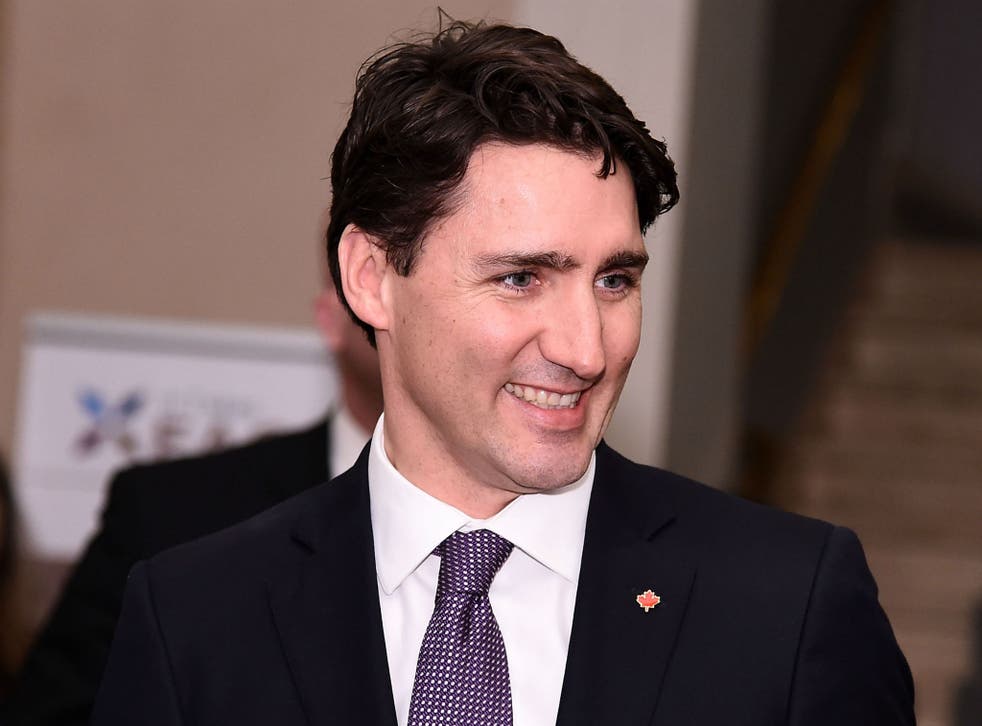 A group of Canadian teenagers preparing for their high school prom welcomed an unexpected guest to their pre-party photoshoot - the country's Prime Minister Justin Trudeau.
Dressed in formal wear, the students from Vancouver were preparing to head into their party when they spotted Mr Trudeau jogging nearby.
The athletic politician had been out running along the city's Stanley Park Seawall when he crossed the students and stopped for a photo.
Official photographer to the Prime Minister Adam Scotti tweeted a picture of the moment, captioned: "Prom season in #Vancouver".
The photo appears to show the Prime Minister photobombing the students, however one told CBC the group had begged him to join the shoot.
"We were just taking photos and hanging around talking, and then Trudeau, he just comes running," Constantine Maragos said.
"At first, we were like, 'Why is the prime minister of Canada running the seawall? And then we started yelling for Trudeau to get in the photo."
This is not the first time Mr Trudeau has appeared unexpectedly in the background of a photograph.
Last year he was photographed topless on a beach standing behind a bride as she walked down a sandy aisle.
Register for free to continue reading
Registration is a free and easy way to support our truly independent journalism
By registering, you will also enjoy limited access to Premium articles, exclusive newsletters, commenting, and virtual events with our leading journalists
Already have an account? sign in
Register for free to continue reading
Registration is a free and easy way to support our truly independent journalism
By registering, you will also enjoy limited access to Premium articles, exclusive newsletters, commenting, and virtual events with our leading journalists
Already have an account? sign in
Join our new commenting forum
Join thought-provoking conversations, follow other Independent readers and see their replies