Justin Trudeau photobombs a bride walking down the aisle
The Canadian PM looked on as the bride made her way to her beach wedding
Olivia Blair
Sunday 07 August 2016 14:10 Comments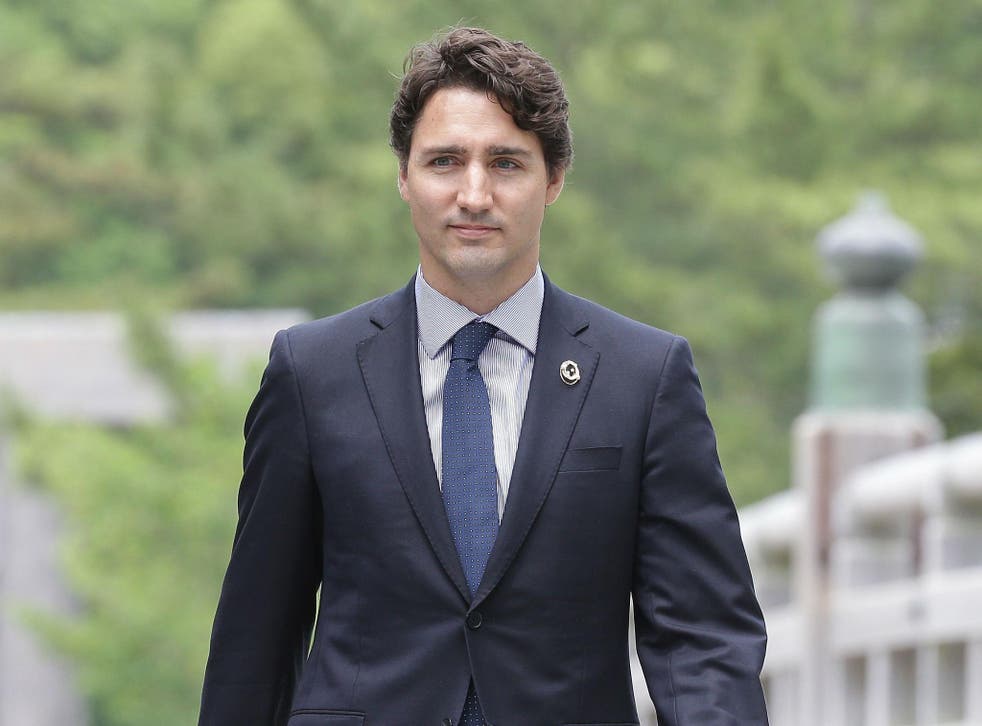 After surprising a family of hikers by emerging topless from a cave earlier this week, Justin Trudeau has now appeared, again topless, in the background of somebody's official wedding photos.
Fresh from the sea, the popular politician photobombed a bride as she made her way down the aisle over the weekend at a beach in British Columbia.
Trudeau, who has been enjoying his summer holiday in the Vancouver district of Tofino, was snapped by professional wedding photographer Marnie Recker. The Canadian Prime Minister can be seen in the background of the photo with a beaming smile wearing a cap and pulled-down wetsuit, holding a surfboard.
Ms Recker, who has shared the photo on her social media pages wrote on Facebook: "Justin was quickly leaving the beach at the same time the bride appeared and started coming down the stairs. It was her moment and he respectfully stood aside and witnessed her walk down the aisle to her husband-to-be."
The latest photo is one to add to the collection of favourable Trudeau-featured photos. Highlights and past internet-favourites include him balancing a baby on one hand, dancing at Toronto gay pride festival and practising the unusual mayurasana yoga pose.
Register for free to continue reading
Registration is a free and easy way to support our truly independent journalism
By registering, you will also enjoy limited access to Premium articles, exclusive newsletters, commenting, and virtual events with our leading journalists
Already have an account? sign in
Join our new commenting forum
Join thought-provoking conversations, follow other Independent readers and see their replies