Canada will reopen to vaccinated Americans next month, says Trudeau, with other foreigners to follow
Canada will open its borders to fully vaccinated travellers from all countries by early September if the current vaccination rate continues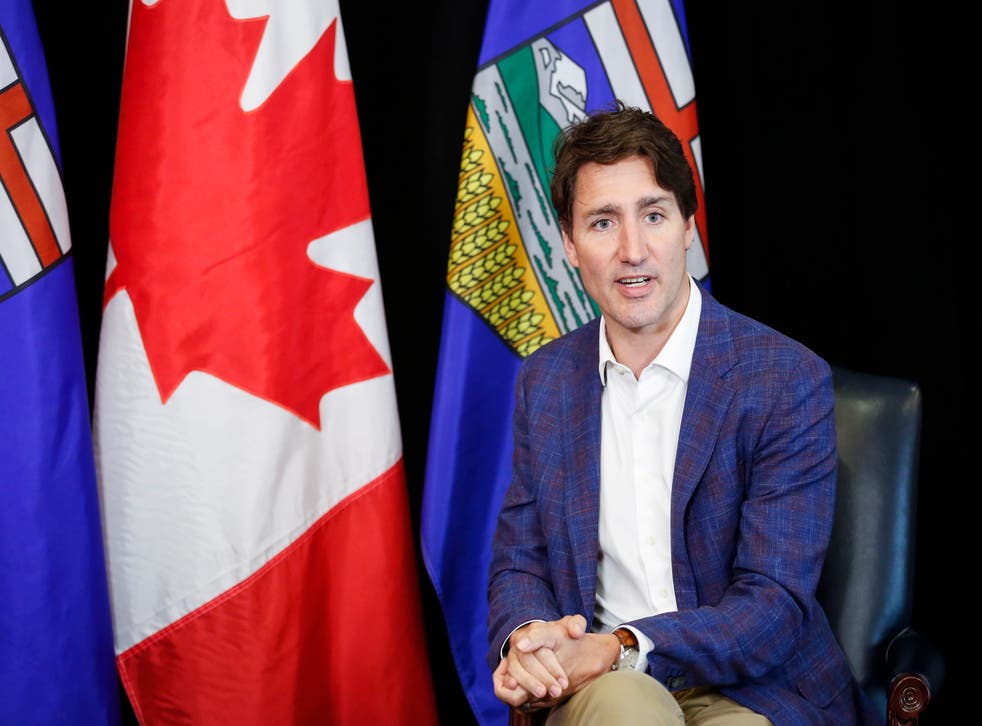 Leer en Español
Canada will likely reopen its borders to fully vaccinated US citizens from August, prime minister Justin Trudeau has said.
"Canada would be in a position to welcome fully vaccinated travellers from all countries by early September," Mr Trudeau added, according to a summary of a meeting with provincial leaders provided by the prime minister's office late on Thursday.
"He noted the ongoing discussions with the United States on reopening plans, and indicated that we could expect to start allowing fully vaccinated US citizens and permanent residents into Canada as of mid-August for non-essential travel."
In the meeting, Mr Trudeau said that Canada continues to lead the G20 countries in its inoculation drive, with 80 per cent of eligible Canadians receiving their first dose of a Covid-19 vaccine, while 50 per cent of Canadians have been fully vaccinated.
The number of reported cases and the severity of infections continues to decline with the increase in the vaccination rate, he added.
Canada began lifting its international travel restrictions earlier this month as it allowed fully vaccinated Canadians and its permanent legal residents to return to the country with quarantining. The country still requires a negative RT-PCR test before returning and another test upon arrival.
The Trudeau administration's insistence on maintaining travel restrictions along the US-Canada border has drawn widespread criticism from business leaders and US lawmakers.
Canada has, however, maintained that it would ease its border restrictions for tourists and business travellers after 75 per cent of its residents are fully vaccinated. The government hopes to have enough vaccines by the end of July to fully inoculate 80 per cent of eligible residents.
Mr Trudeau is expected to call for elections next month and international travel in Canada during the pandemic has been a politically sensitive issue.
The latest polling data, however, suggest that Canadian residents largely support the cautious approach of their leader.
According to a survey published by Angus Reid Institute on Thursday, about 50 per cent of Canadians approved of Mr Trudeau's handling of the pandemic. This was the first time since January this year that positive appraisals for Mr Trudeau outnumbered the negative.
The survey revealed that about 69 per cent of respondents supported the ban on non-essential travel till 75 per cent of the Canadians are fully vaccinated. About 54 per cent of the participants agreed with the government's decision of lifting quarantine rules for fully vaccinated Canadian citizens.
Additional reporting from the wires
Register for free to continue reading
Registration is a free and easy way to support our truly independent journalism
By registering, you will also enjoy limited access to Premium articles, exclusive newsletters, commenting, and virtual events with our leading journalists
Already have an account? sign in
Register for free to continue reading
Registration is a free and easy way to support our truly independent journalism
By registering, you will also enjoy limited access to Premium articles, exclusive newsletters, commenting, and virtual events with our leading journalists
Already have an account? sign in
Join our new commenting forum
Join thought-provoking conversations, follow other Independent readers and see their replies