Woman uses obituary to shed light on medical profession's 'fat shaming'
'A final message Ellen wanted to share was about the fat-shaming she endured from the medical profession,' says obituary
Maya Oppenheim
Tuesday 31 July 2018 15:39 Comments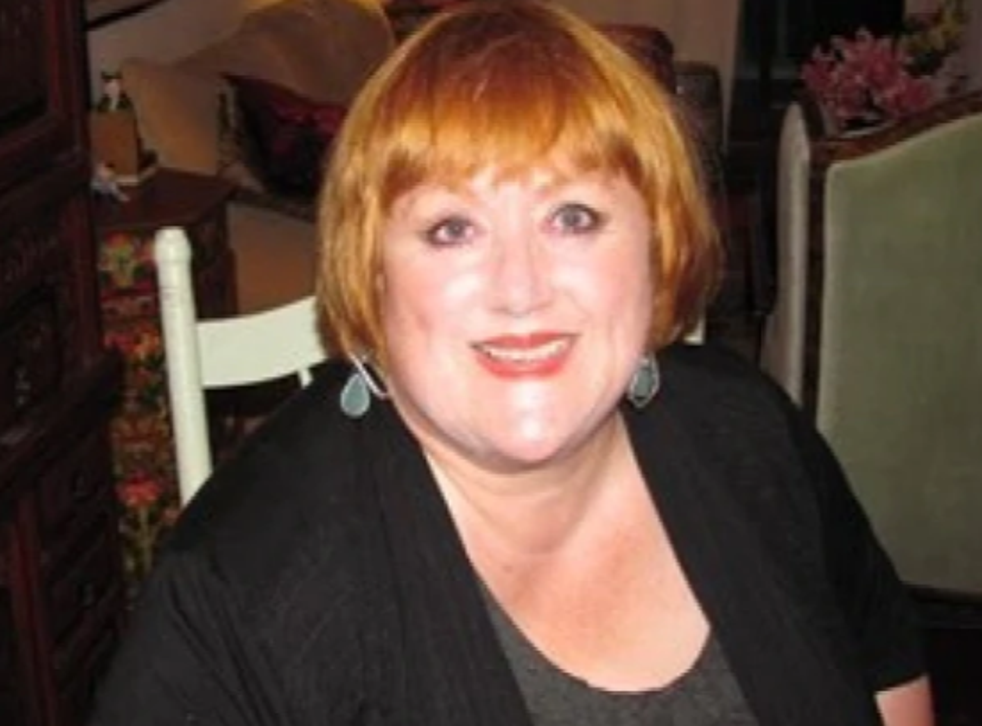 A woman who died of cancer has used her own obituary to attack medical professionals for "fat shaming" her.
Ellen Maud Bennett, 64, said her dying wish was that "women of size" fiercely advocate for their health, and don't just accept that being overweight was the "only relevant health issue".
The Canadian died on 11 May after being diagnosed with inoperable cancer and being told she had just days to live.
Her family described her as a remarkable woman with an unforgettable character whose career included a period in the Canadian parliament and a stretch in TV and film in an obituary published in the Times Colonist newspaper.
Ms Bennett, who was born in Newfoundland, said she had one final message about the way she was treated by the medical profession after years of feeling unwell and being told she needed to lose weight.
"A final message Ellen wanted to share was about the fat-shaming she endured from the medical profession," the obituary said.
"Over the past few years of feeling unwell she sought out medical intervention and no one offered any support or suggestions beyond weight loss," it continued.
"Ellen's dying wish was that women of size make her death matter by advocating strongly for their health and not accepting that fat is the only relevant health issue."
The obituary has been widely shared on social media – with people arguing her account sheds light on discrimination due to weight among healthcare professionals.
World news in pictures

Show all 50
"I was told I just had to lose weight for over a decade before I was finally diagnosed at 43 with a degenerative genetic condition (EDS). The medical community sucks for heavy women. Add in being a minority and it gets even worse," Jenny Zukes wrote on Twitter.
"It wasn't until I started taking interest in my sister's health as an adult and took her to my doctor that we found she had several ailments that had been untreated for years because doctors refused to treat her and kept telling her to lose weight first," another user tweeted.
"My GP as a teenager couldn't see past my weight. He blamed my tension headaches, a hypermobility, IBS – any complaint, really – on my weight, and made me pee in a cup every visit. I'm still not diabetic 30 years later," added one more.
The obituary revealed Ms Bennet, described as a "creative soul", lived out her final days with "humour" and love".
"Her brief time diagnosed with inoperable cancer gave her mere days to live," it read. "She chose to fill these days with humour, love, deathbed edicts and exacting demands. These demands gave a grateful brother time to ship her fresh lobster from Nova Scotia, and others time to scour Victoria for every early blooming peony and source the perfect shrimp-wonton soup."
Medical experts warned fat shaming interferes with patients' medical care last summer. Stereotypical views held by physicians, psychologists, nurses, and other medical professionals about overweight and obese patients must change, panellists at the annual convention of the American Psychological Association said.
"We have a lot of negative attitudes towards heavy-weight people. Judging patients as too big or too fat produces physical and mental health effects," Joan C Chrisler, a professor of psychology at Connecticut College, said.
"Shame and disrespectful treatment can lead to delay in seeking health care, reluctance to return visits, or lower trust in the providers and their recommendations."
Register for free to continue reading
Registration is a free and easy way to support our truly independent journalism
By registering, you will also enjoy limited access to Premium articles, exclusive newsletters, commenting, and virtual events with our leading journalists
Already have an account? sign in
Join our new commenting forum
Join thought-provoking conversations, follow other Independent readers and see their replies