Canadian farmer captures optical illusion of 'invisible sheep'
The farmer from Saskatchewan province drove 'right past' her flock the first time she went to find them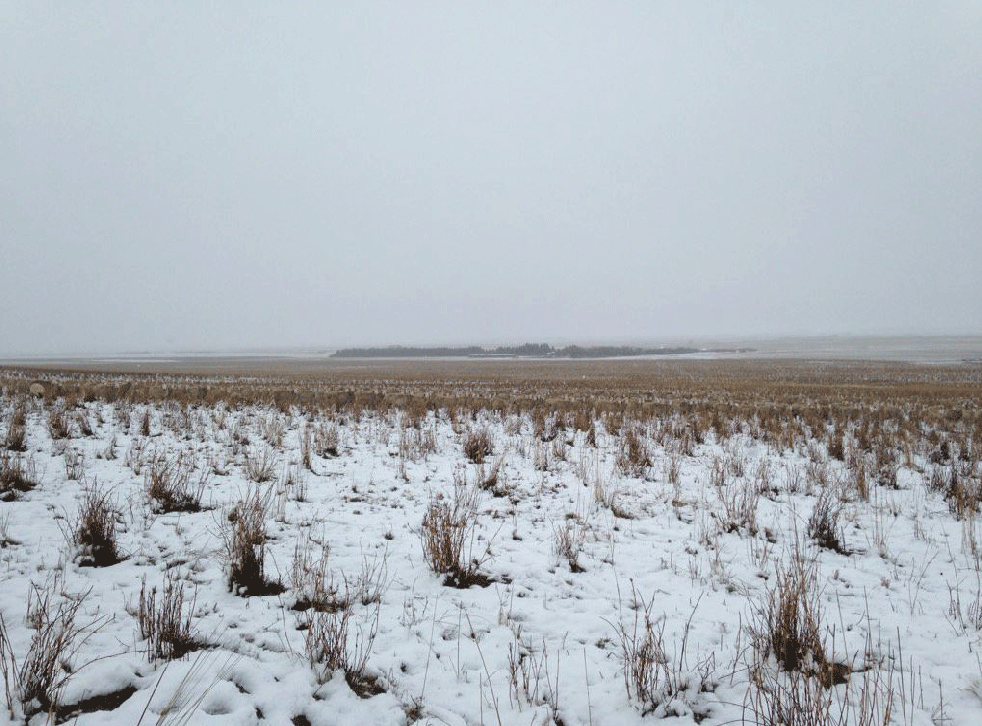 Every day, Canadian farmer Liezel Kennedy wakes up to check on her flock of more than 500 sheep. But this week, she woke up to find that she had seemingly lost the lot.
Gazing out across the snowy fields, not a sheep could be seen.
Liezel Kennedy walked further into the field to peer closely at the apparently brown grass sticking up amid the snow.
The Saskatchewan farmer told BuzzFeed Canada: "I drove right by them the first time."
Ms Kennedy had to be 15 metres away from her flock before she could be sure they were still standing on all fours where she left them the night before.
The optical illusion makes us focus on the white snow, where we'd assume to be missing the 'white' sheep, rather than brown backdrop, which appears merely as distant grasses.
But now look back at the first image - we bet you can't miss the sheep now.
Join our new commenting forum
Join thought-provoking conversations, follow other Independent readers and see their replies